"Only in The….." – 7-Times Mr. Olympia Arnold Schwarzenegger Has a Cheeky Answer for Where He Poses Now After Retirement
Published 05/25/2023, 8:30 PM EDT
Arnold Schwarzenegger is one man who tirelessly reinvents himself even outside the movies. The actor has proven, through example, that he is not one to stick to a particular role no matter how history-defining or globally loved that may be. And this became clear when he quit bodybuilding while at his peak, at the age of thirty-three. Decades later, no one can deny that Arnold Schwarzenegger is the greatest bodybuilder of all time. This is why no matter how many names he adds to his filmography, the Austrian Oak remains unbeatable.
ADVERTISEMENT
Article continues below this ad
As the actor makes his long-awaited comeback with a Netflix series, fans are once again reminded of what is it about the Austrian Oak that made us fall in love with him. And looks like he is in the same boat.
Arnold Schwarzenegger talks bodybuilding poses at 75
ADVERTISEMENT
Article continues below this ad
The Austrian Oak, even as he returned after a long hiatus, did not tone down his action sequences even a bit. Therefore, when he joined Men's Health for an interview recently, the host was compelled to ask if he "still hits classic bodybuilding poses" and Schwarzenegger, with his wicked humor and smirk, replied, "Yes, but only in the bathroom."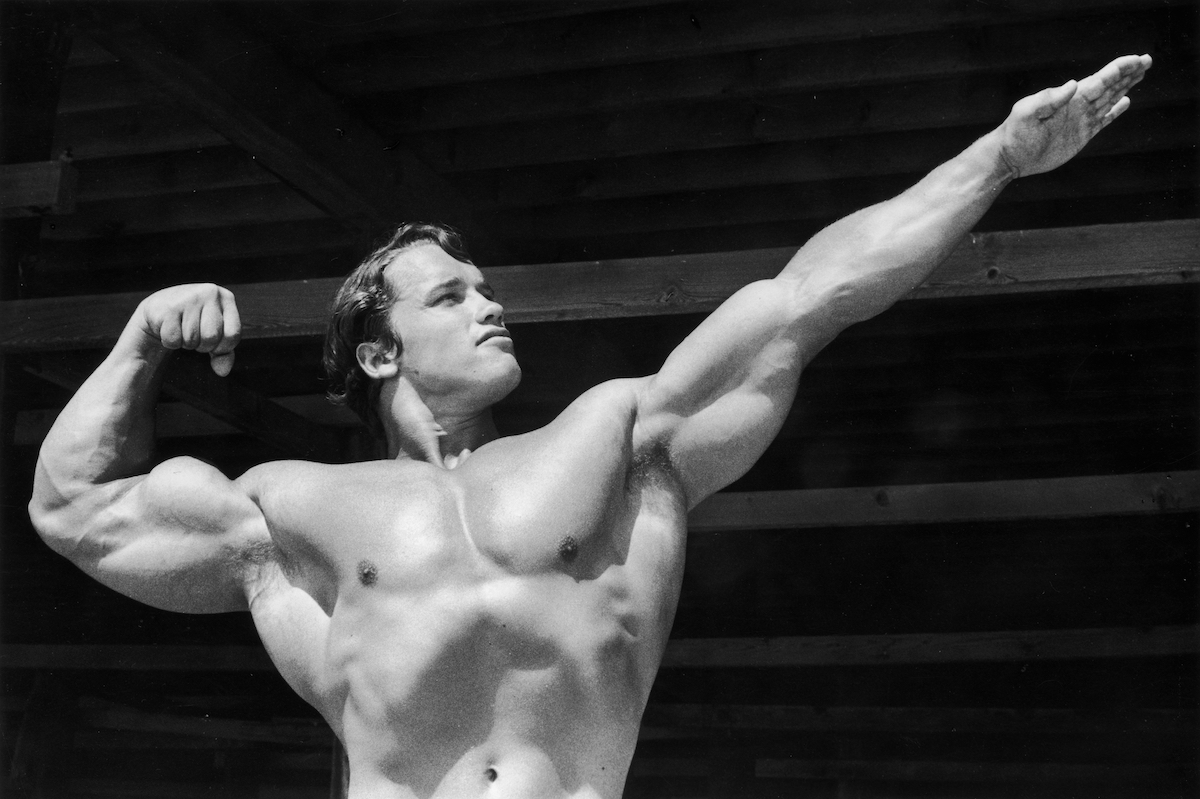 While he makes us cackle with his answer at first, he further adds, "Because sometimes it makes me cry." This fear of growing old and drawing comparisons with your body from decades ago is not privy to just the greatest bodybuilder of all time, but also Hollywood stars like Will Smith.
The Austrian Oak, however, has realized that his legacy is way more than just pumping irons and flexing biceps, as evident by the wholesome nature of his social media accounts.
The Austrian Oak is now an influencer with a cause
Arnold Schwarzenegger's greatness cannot be capsulated in a single career. However, one can see the body-building legend,  the politician, and the movie star that he has been, all in the influencer he has become. Now, he uses his massive reach to help people in the ways he knows best.
ADVERTISEMENT
Article continues below this ad
The FUBAR actor is very vocal about being a climate activist. When he is not spreading the word about global warming, he is motivating his fanbase to live a healthy lifestyle. Then he also makes sure to give love to his pets. It's all in a day's work for the Austrian Oak.
ADVERTISEMENT
Article continues below this ad
Do you think Arnold Schwarzenegger is still the greatest bodybuilder of all time? Let us know in the comments below.