Internet's Favorite Fitness Coach Arnold Schwarzenegger Captured at the World's Most Famous Gym in LA
Published 07/12/2023, 11:00 AM EDT
By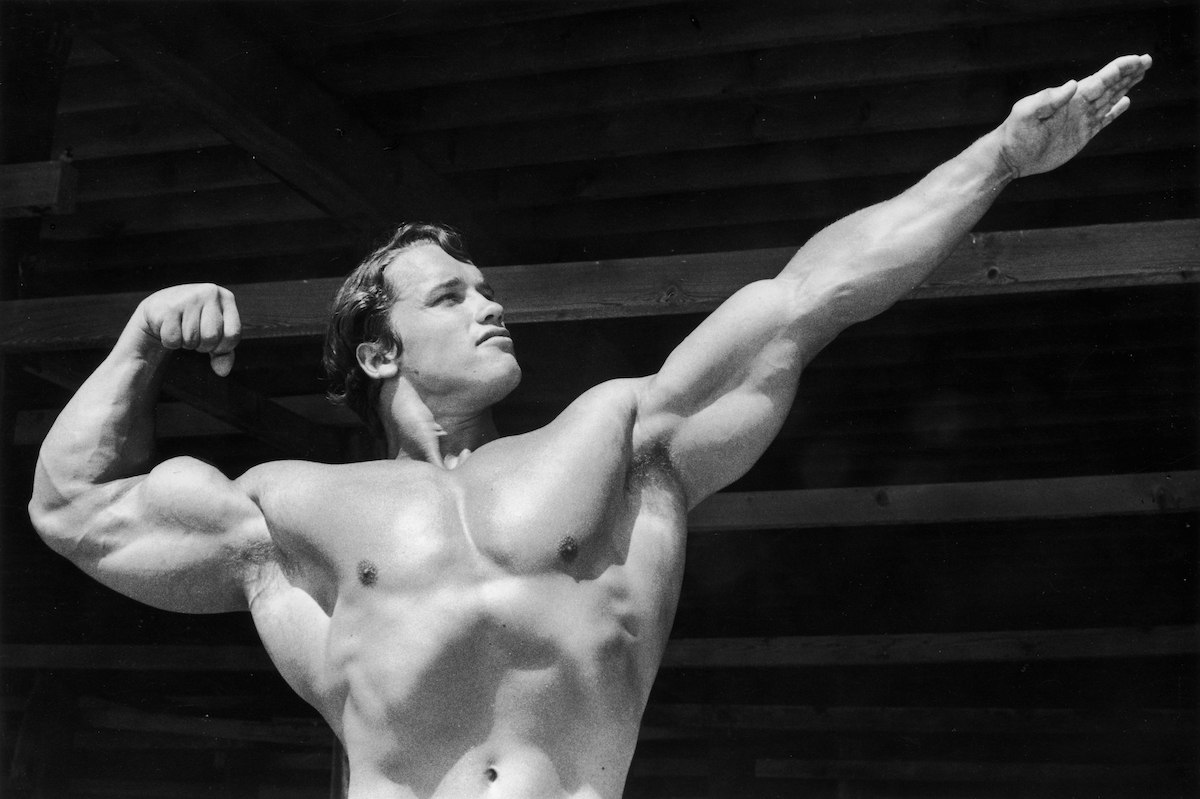 Arnold Schwarzenegger has shared some valuable workout advice over the years. When it comes to fitness and health, he has been one of the most valuable assets for people. In between saving the world from killer robots to serving as a governor, this superstar has always managed to squeeze in some time for his fans. It is no secret that he regularly takes sessions over social media, helping bodybuilders and fitness enthusiasts. In the midst of this never-ending parade, this beloved fitness coach has joined the world's most famous gym.
A page named backgrid recently shared a video of Schwarzenegger on YouTube. It showed the legendary bodybuilder following his regular morning routine. The actor wore long black socks and shoes as he paddled through his way to the Gold's Gym. This branch of the famous franchise is situated on Venice Beach in Los Angeles.
ADVERTISEMENT
Article continues below this ad
The video also gave some glimpses of his workout as he sat on the fly machine doing his butterfly exercise. Then the Terminator actor left the gym, pulling out his bike from the stand. In the past years, Schwarzenegger has never skipped cycling even for a single day and is often captured by paparazzi hitting the road.
The 75-year-old revealed the reason behind doing this daily, saying this exercise helps him a lot because of his growing age. Well, Arnold Schwarzenegger might think that he can not keep up with his old workout routine, but his dedication to keeping his body intact is something extraordinary. And his lessons for fitness are even better and would help coming generations a lot in creating their career. Especially if anyone wants to win the Mr. Olympia title.
Arnold Schwarzenegger dished out the secret of becoming a world champion
ADVERTISEMENT
Article continues below this ad
In this era, bodybuilding and fitness have become a lot easier thanks to the advancement of technology. However, things were not the same when the Austrian Oak decided to make his name in this field. It was sheer passion and hard work that brought him to the titles he boasts today proudly. Along with this, the father of five included an extravagant amount of protein in his diet to get those biceps.
In an exclusive video of The Game Changer, he revealed that he used to take "10-15 eggs a day" with "250 grams of protein" to build his massive body. According to him, diet plays a major role when someone is trying to achieve an amazing body like him.
ADVERTISEMENT
Article continues below this ad
What do you think about his new workout location? Tell us your views in the comment section.