"I'd killed 283 people" – 76-Year-Old Arnold Schwarzenegger Reveals the Exact Moment He Knew He Had Made It in His Latest 'Be Useful'
Published 10/10/2023, 8:13 AM EDT
By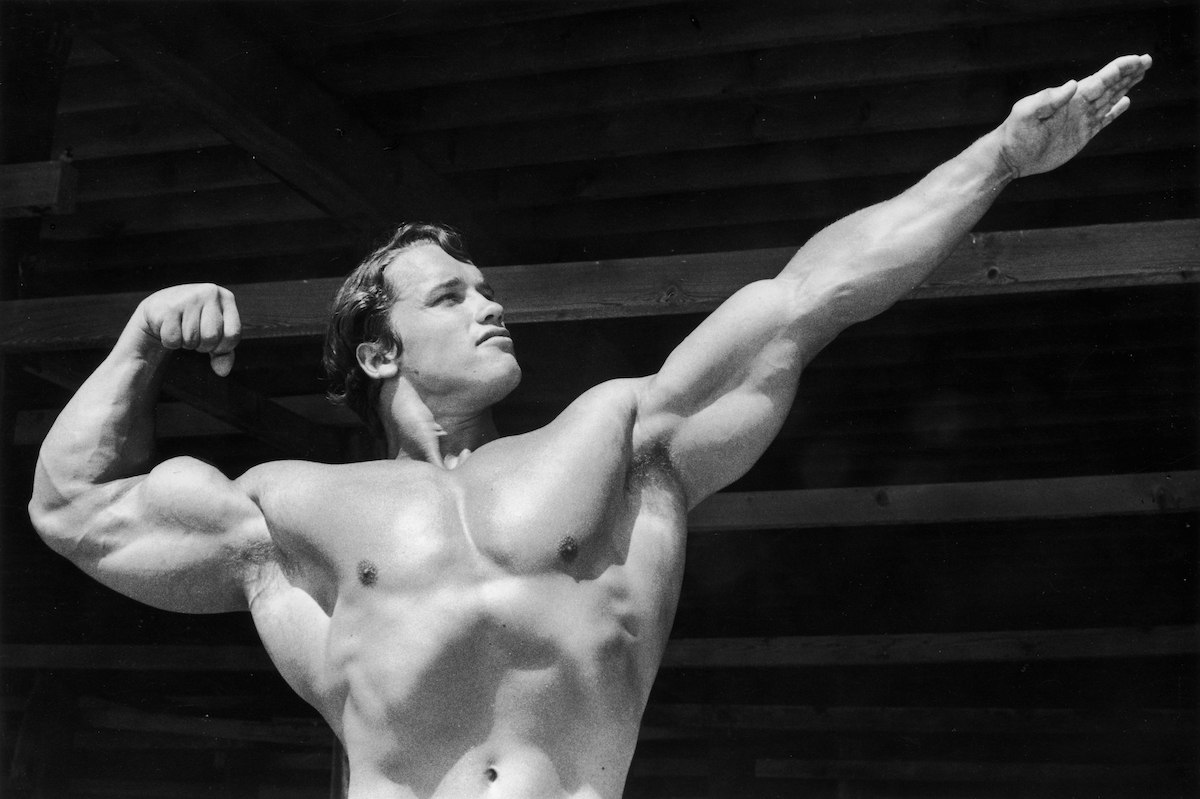 Arnold Schwarzenegger, often hailed as the Al Pacino of the action genre, unquestionably proved his mettle in every venture he undertook. His journey was nothing short of extraordinary. Between 1968 and 1974, during his remarkable bodybuilding career, Schwarzenegger etched his name in the record books an astounding 18 times. It was his chiseled form and relentless dedication that ultimately opened the door to the world of acting.
By the time 1987 rolled around, Schwarzenegger had already left an indelible mark on the action movie landscape, having graced the screens in eight adrenaline-pumping films. Fast forward to the present day, and the seasoned actor fondly reminisces about a pivotal moment in his career, a juncture where he felt he had finally cracked it.
The point where Arnold Schwarzenegger made it
ADVERTISEMENT
Article continues below this ad
It is 2023, and Schwarzenegger is promoting his book, Be Useful: The Seven Tools of Life. Inspired by the unwavering principles imparted by his father, this literary masterpiece offers profound wisdom drawn from the actor's own treasure trove of life experiences. Nestled within the pages of his book was a poignant anecdote that encapsulated a pivotal moment in his illustrious career. Schwarzenegger, in his own unique style, recounted, "By the end of 1987, I'd killed 283 people." Now, this cryptic declaration was a reflection of his remarkable journey in the action genre.
This stood as a testament to the number of movies he had graced with his presence by that juncture—an achievement that eclipsed the records of even the most celebrated stars in Tinseltown. It marked the point in time when his name boldly adorned movie posters, just as he had envisioned. This sentiment was not just Schwarzenegger's personal belief; it resonated throughout the entire entertainment industry like an echo in a Grand Canyon. It was as if he had left no stone unturned and no challenge unmet.
Being the relentless go-getter that Schwarzenegger was, he did not rest on his laurels. Instead, his dreams underwent a transformation, and he set his sights on uncharted territory.
Escaping boundaries in other genres
ADVERTISEMENT
Article continues below this ad
The Escape Plan actor never shied away from challenges, and this is what propelled him to his current stature. While he had already conquered the action-packed career landscape by 1987, he was not content to rest on his laurels. As he disclosed in his book Be Useful, his dreams underwent a transformation. He did not want to be confined to the role of an action hero; there was more to him, and he yearned to reveal his dramatic, emotional, and human side to the world.
"I had to do comedies," he penned in his book, to which he later got obsessed. However, Schwarzenegger's decision was not met with unanimous approval. Some believed that he should stick to what he knew best, fearing that he might falter or have to accept a lower paycheck in another genre. But then, a ray of hope emerged in the form of his friend Ivan Reitman, a seasoned comedic producer and director. Reitman had unwavering faith in Schwarzenegger's ability to showcase a different facet of himself.
ADVERTISEMENT
Article continues below this ad
What do you think of such interesting revelations by the actor? Share your thoughts in the comments below.