"I needed to lose some…" – How Arnold Schwarzenegger Had to Go Through a Major Physical Change for One of His First Films
Published 04/13/2023, 11:30 PM EDT
By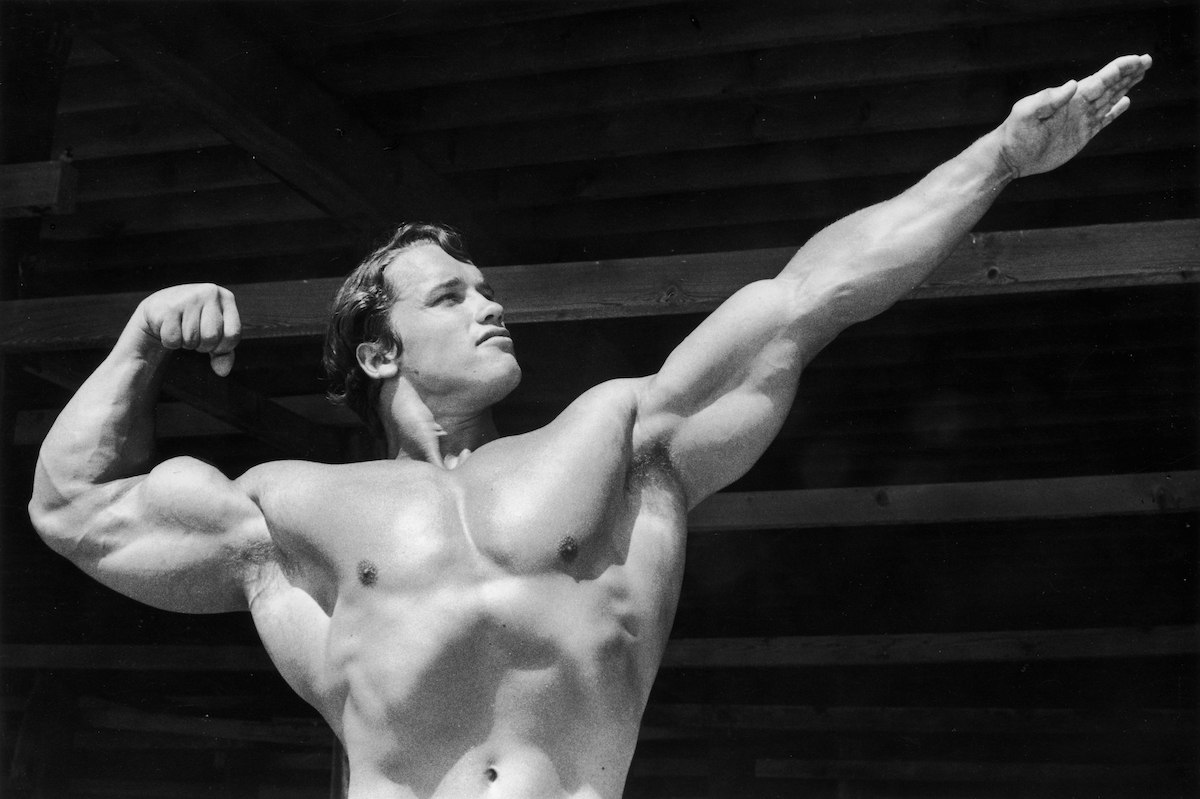 Over the years, we have witnessed actors with great bodies grace our screens in Hollywood. Having a good muscular build has often been an important factor in making great actors. While a plethora of stars have built incredible physiques for various films, none of them come close to Arnold Schwarzenegger. We are no strangers to the fact that the Austrian Oak has always been the benchmark for muscular bodies. Schwarzenegger's massive build has played a huge role in making him the huge star he is today. And surprisingly, the Terminator star once had to go through a major change in his body for a movie.
ADVERTISEMENT
Article continues below this ad
Acting is a challenging job. Sometimes a role demands the actors to go to lengths to perfectly execute it. Usually, shooting a sequence perfectly can take weeks and sometimes, even months. As surprising as it sounds, even Arnold Schwarzenegger had to meet a peculiar request before shooting a film. Conan the Barbarian is one of Schwarzenegger's biggest films to date. However, the film required Schwarzenegger to bring a change to his perfect physique.
Schwarzenegger revealed to Mens Journal, "I needed to lose some of the cuts because I had just won Mr. Olympia and I was way too ripped to be a barbarian."
ADVERTISEMENT
Article continues below this ad
Furthermore, as reported by Fandom Wire, Schwarzenegger added that the director asked him to avoid any sort of diet and eat normally. The Kindergarten Cop star spoke how he let his body fat percentage reach 12 percent. Interestingly, the figures sound even more shocking since Schwarzenegger had just won Mr. Olympia back then. Meanwhile, the actor had a few things to say about the movie as well.
Elsewhere, while speaking about the film, the actor revealed that it was a great experience working in the movie. Schwarzenegger admitted how director John Milius's hardcore attitude made the over experience even more fun.
ADVERTISEMENT
Article continues below this ad
What is the Arnold Schwarzenegger starrer Conan the Barbarian about ?
Over the years, we have witnessed Arnold Schwarzenegger in a plethora of films. We are no strangers to the legacy The Terminator star has left behind in Hollywood. However, Conan the Barbarian was one of the first films that helped establish Schwarzenegger as an incredible performer.
ADVERTISEMENT
Article continues below this ad
The film revolves around the story of Conan, a child sold into slavery. Conan The Barbarian takes us through Conan's journey as he goes out to look for those responsible for his family's death. The adventure movie gave Schwarzenegger a perfect start in his acting career and the rest is history.
Have you watched the film? Comment down below.