How Arnold Schwarzenegger's 7 Mr. Olympia Wins Were Challenged and Surpassed by Other Bodybuilders
Published 09/12/2023, 10:28 AM EDT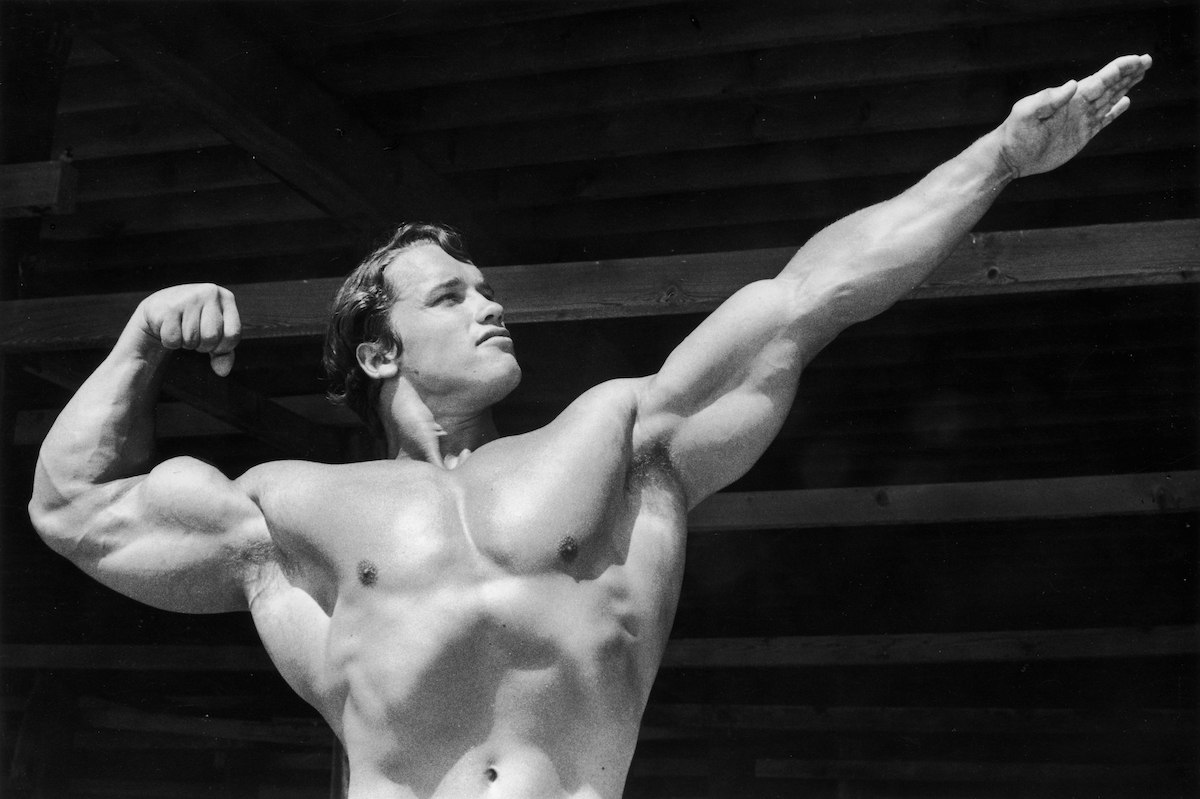 Arnold Schwarzenegger is a brute of a force to be reckoned with. The seven-time Mr. Olympia champion was 23 years old when he dethroned his previous rival, Sergio Oliva, in 1970. Taken over by the determination, The Terminator star went on to win five more consecutive wins before taking a break, only to return and claim his seventh title. Following the wins, Schwarzenegger was the subject of massive acclaim and fame, eventually leading to his Hollywood breakthrough.
ADVERTISEMENT
Article continues below this ad
However, in the world of bodybuilding, the star was not the only one who packed muscles. Schwarzenegger's seven wins were broken and even bettered after his exit by bodybuilders, some of whom still maintain accord with him.
Records are meant to be broken even when they belong to Arnold Schwarzenegger
ADVERTISEMENT
Article continues below this ad
Arnold Schwarzenegger has always stood tall and towering right from a young age. The bodybuilding legend defied many odds and his humble Austrian roots to take over the stage to showcase one of the most ravishing physiques ever. Nonetheless, he was not alone. As soon as Schwarzenegger won his sixth title in 1975, he quit bodybuilding to take on acting pursuits. The year following, his good friend, Franco Columbo, took home the crown. The next winner to go winning consecutively was Frank Zane, who claimed three from 1977 to 1979. However, the 80s saw the arrival of the record smashers.
A dauntingly well-built, Lee Haney arrived at the scene and won eight consecutive Mr. Olympia titles from 1984 to 1991. Haney exceeded Schwarzenegger's count by one extra title, which still continues to be the highest to this date. Regardless, he holds the record jointly with an insanely muscular Ronnie Coleman. Although Coleman did not mark his eight in consecutiveness. Among them and after the millennium, Phil Heath has tied himself with the FUBAR star with seven titles since 2011.
Nonetheless, of all the record holders, Schwarzenegger still manages to be the most influential one. Although much has to do with his Hollywood fame, it is also no secret the amount of humbleness, respect, and gratitude the star holds for his former rivals and friends.
"…pure hard work, dedication, and faith," Former rivals open up
ADVERTISEMENT
Article continues below this ad
Arnold Schwarzenegger is always a true friend and a dedicated human being. The sentence would prove itself through the countless examples of the star serving the community. "He got all that mass, class, and size with pure hard work, dedication, and faith," said Ronnie Coleman in his Lifetime Achievement Award acceptance speech in 2021. The words echoed as a testament to the legacy that is Schwarzenegger. Moreover, the 76-year-old also proved his commitment to friendship and humanity above all when he stood, and still stands, beside his friends in extraordinarily difficult situations.
The Terminator star's competitor yet dearly beloved friend, Franco Columbu, sadly passed away in 2019. However, the bodybuilding legend showcased how much his friend meant to him when he dedicated a tribute to the departed soul. Furthermore, the star's Expendables co-star, Bruce Willis, is suffering from frontotemporal dementia. The difficult condition has left Willis and his family deeply saddened. However, Schwarzenegger still stands alongside his mate as he hailed him as a "huge huge star" and a "kind man".
ADVERTISEMENT
Article continues below this ad
Thus, no matter how many records of Arnold Schwarzenegger's are broken, he has already made his legacy to stand by. What do you think of it? Let us know in the comments below.