"He was a little upset" – The Action Legend Arnold Schwarzenegger Meets Another Terminator at His Book Signing Event
Published 10/12/2023, 4:11 AM EDT
By
"I'll be back," and Arnold Schwarzenegger have become synonyms over the past decades. This iconic dialogue suited the action legend so much that it became a part of his personality. Thanks to his villainous cyborg in 1984, The Terminator became the defining moment of his career. This franchise made him a dominant force in the '80s and '90s and brought him several other opportunities in the industry. The actor created such an impression with his performance that viewers have continued to copy his style through the years.
In fact, during his latest outing at his book signing event, the former governor met another Terminator. Instead of being rough and thought, this might be the cutest incarnation of the assassin fans have watched all these years on the screen.
Arnold Schwarzenegger poses with mini Terminator 
ADVERTISEMENT
Article continues below this ad
Schwarzenegger recently did a book signing event for Be Useful: Seven Tools for Life that took place at Bookends, Ridgewood. During his visit, he also interacted with his fans while signing their copies. The 76-year-old superstar shared one of those amazing moments on his social media handle. He dropped a snap of him holding a boy in his hands, who wore a Terminator costume. "This was my cutest fan. He was a little upset when he found out he wasn't the only Terminator there," wrote the actor in the caption.
The legendary bodybuilder has seen fans taking over his character's style in cosplays, but he found this one the most amazing. Indeed, the baby looked really cute in the dapper black jacket and the iconic matching glasses that the Austrian Oak donned in the movies. These things tell that the craze for Schwarzenegger's version of Terminator has not died down all these years. People deeply cherish his contribution while he continues to expand his "positive army."
In fact, when fans got to know about his visit to their neighborhood, tickets for the book signing sold out immediately.
The crowd flocked to Ridgewood Bookstore to see the Terminator actor 
ADVERTISEMENT
Article continues below this ad
According to the local news of Ridgewood, New Jersey, fans lined up to meet Arnold Schwarzenegger on Wednesday. His longtime fans did not let this chance slip to meet the man they have admired on the screen for years. One fan named Joe Guarneri, who was also a bodybuilder, showed Daily Voice the decades-old magazine covers he had collected. "I've watched 'Pumping Iron' a thousand times," the Montville resident told the outlet.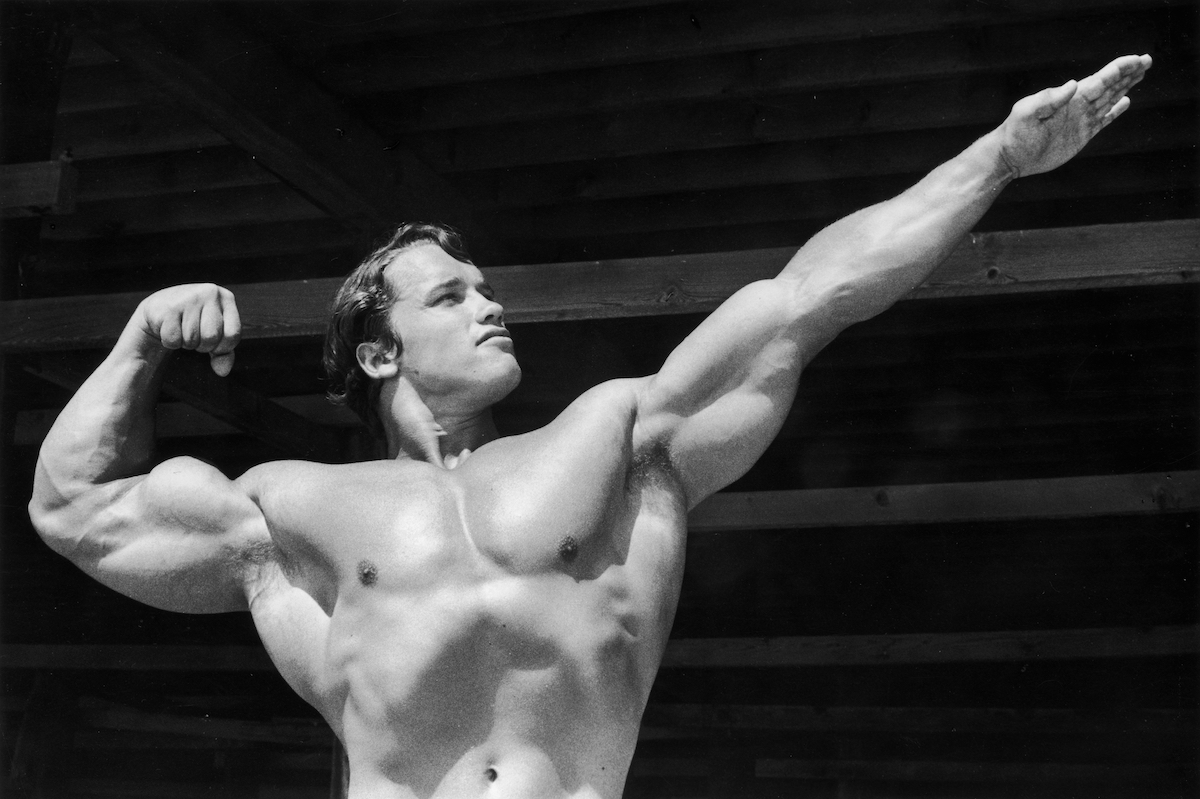 Not just that, the fan admitted the Predator star is the only celebrity that he would wait for in a queue to meet. His bodybuilder career was an enormous inspiration for him to choose the same path. Another fan named Jon Lisi came from Parsippany revealed his workout lessons and tips have helped him shed weight and influenced him to get a healthy body. He lost 50 pounds in four months by following the guide Schwarzenegger gave his fans.
ADVERTISEMENT
Article continues below this ad
What do you think about this cute version of Terminator? Leave your comments below!