$450,000,000 Worth Arnold Schwarzenegger Reveals the One Word That Has Helped Him Achieve Immense Success in Life
Published 07/11/2023, 11:30 PM EDT
Arnold Schwarzenegger is widely regarded as a living legend due to his remarkable achievements in various domains. He has garnered numerous honors, shattered multiple records, and served as an inspiration for countless individuals. Moreover, he stands among the wealthiest celebrities on the planet, with a net worth totaling $450 million. However, a relevant question lingers: what is the secret behind his triumphs, and how did he pass the numerous obstacles and challenges that came his way? 
ADVERTISEMENT
Article continues below this ad
During a recent interview with Inc.com, Schwarzenegger unveiled the one word that has consistently guided him and played a decisive role in his journey toward success. Understanding the significance of this word can offer us stellar career growth like his.
Arnold Schwarzenegger 's one word for success
ADVERTISEMENT
Article continues below this ad
According to the Terminator actor, the key element that has aided him throughout his life is vision. He firmly believes in always having a clear understanding of what one aspires to achieve and the path one desires to move ahead on. He added that motivation and determination stem from this vision, which should not be mistaken for a mere dream or wish. 
The 75-year-old put forth a lot for people to follow. With respect to the acclaimed actor's life, he shared tips on how he successfully executed his vision. He stressed the importance of focus and self-discipline. He also shared instances where having a strong sense of vision greatly benefited him across various domains. For instance, during his time as a bodybuilder, he strived to become both Mr. Universe and Mr. Olympia. And for this, he dedicated himself wholeheartedly every single day to transforming his vision into reality.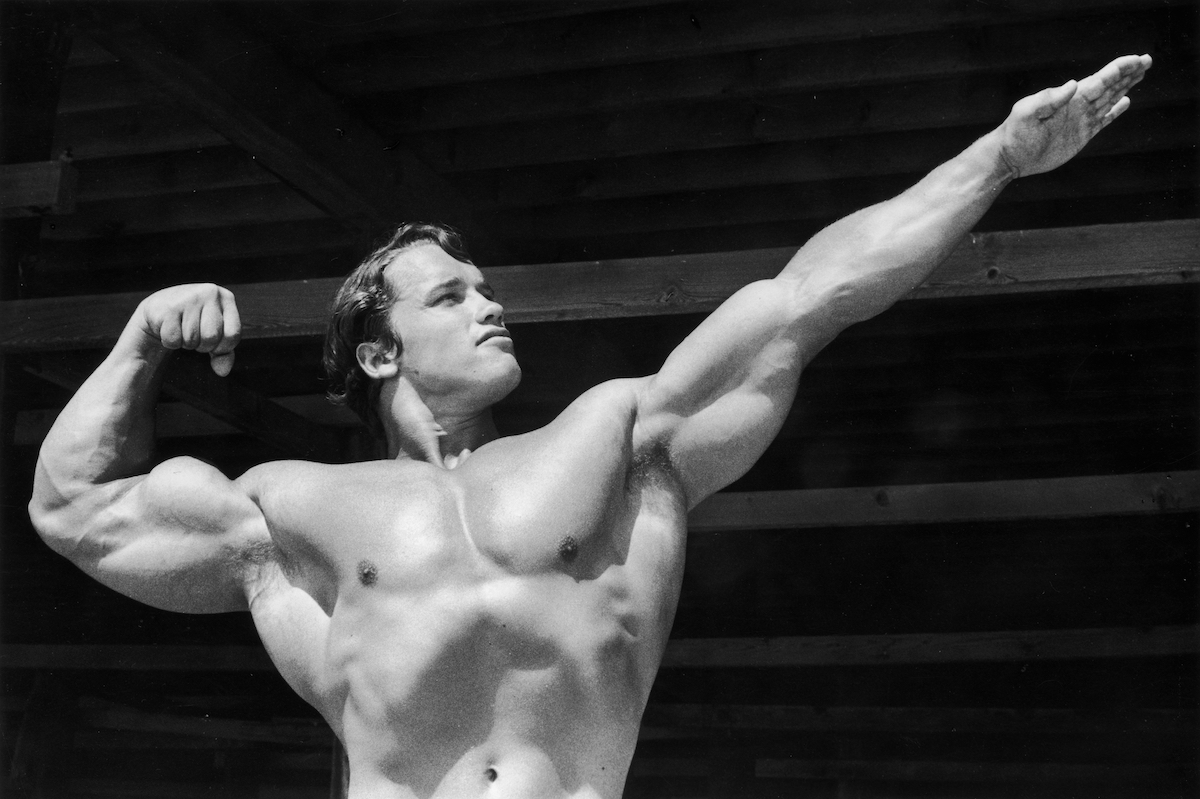 Speaking about his past experiences, he mentioned events during his time as an actor. His greatest aspiration was to become a renowned movie star. To achieve this dream, he attended acting classes, put in effort to enhance his English skills, and took part in multiple auditions. 
Similarly, when he transitioned into the realm of politics, his ultimate goal was to become the Governor of California. He had endless campaigning efforts and successful fundraising endeavors. Then secured votes from the public and was able to manifest this vision into reality.
And now he basks in his own legacy and living the American dream.
From humble roots to living the American dream
Arnold Schwarzenegger's personal narrative effectively displays the immense power exerted by vision when seeking success. His vision stood firm always. Born into a modest household in a small Austrian town in 1947, life was tough for him. Nevertheless, at the tender age of 15, he discovered peace with bodybuilding — enamored by magazines and films portraying muscular men leading opulent lifestyles. And to fulfill his vision, he moved to America.
ADVERTISEMENT
Article continues below this ad
Perseverance proved essential despite wrestling with plentiful barriers such as constrained financial means. Nevertheless, his determination propelled him forward, rendering his vision unshakable.
Finally, beyond excelling in bodybuilding endeavors, Schwarzenegger wholeheartedly embraced the avenue leading towards another passion that resided deep within him — acting. His tips and insights from his personal experiences lend credible expertise to fuel anyone's growth. He himself shows no signs of stopping as he moves ahead with showbiz and continues to cement his legendary status.
ADVERTISEMENT
Article continues below this ad
Do you have a vision in life? What do you think of the FUBAR actor's word to success? Let us know in the comments.