"Do better…not be perfect" – Arnold Schwarzenegger Has the Perfect Motivational Advice to Keep You Pumping
Published 07/22/2023, 5:00 PM EDT
One of the hurdles we encounter while striving to achieve our fitness and personal objectives is maintaining a steady level of commitment and staying motivated. It's not uncommon to feel like throwing in the towel or doubting your capabilities. However, there exists an incredibly simple rule. A rule which comes from none other than the iconic bodybuilder Arnold Schwarzenegger himself.
A fan had recently tweeted how the legend's daily newsletters helped them to stay motivated. In one of the newsletters, Schwarzenegger shared that it is important to "do better" and not simply "be perfect." The Terminator actor weighs in that no matter how little there must be progress. With the commitment to better it in the following week.
ADVERTISEMENT
Article continues below this ad
In his newsletter called Arnold Pump Club, the legend introduced a concept known as the 0% Rule. This rule, simple and impactful, offers guidance on how to prevent giving up on your goals and maintain steady progress. According to this rule, it is crucial to ensure that every week includes some form of action toward your objectives.
The Pump Club newsletter is an email that the Austrian Oak sends to his subscribers. It's packed with tips, inspiring stories, and motivation for fitness and life. Overall, the gist of what Schwarzenegger says is that throughout history, no one has ever experienced a perfect week. The key is to focus on making progress. So let us cherish our victories and take time to celebrate them because that is how we keep moving.
And that is not all. We can learn a lot about how the legend built himself from the roundup for inspiration.
How did Arnold Schwarzenegger become the legend that he is today?
ADVERTISEMENT
Article continues below this ad
Arnold Schwarzenegger has worked tirelessly as per his vision to fulfill his dreams. A simple upbringing in an Austrian village kept him grounded. He went on to win several bodybuilding events that put him in the spotlight. Moreover, as soon as he migrated to the US, Schwarzenegger started pushing himself more. He quickly caught the attention of potential talent hunters who went on to land him a career in Hollywood. Finally, going on to make successful and widely acclaimed movies like the Terminator series and The Expendables.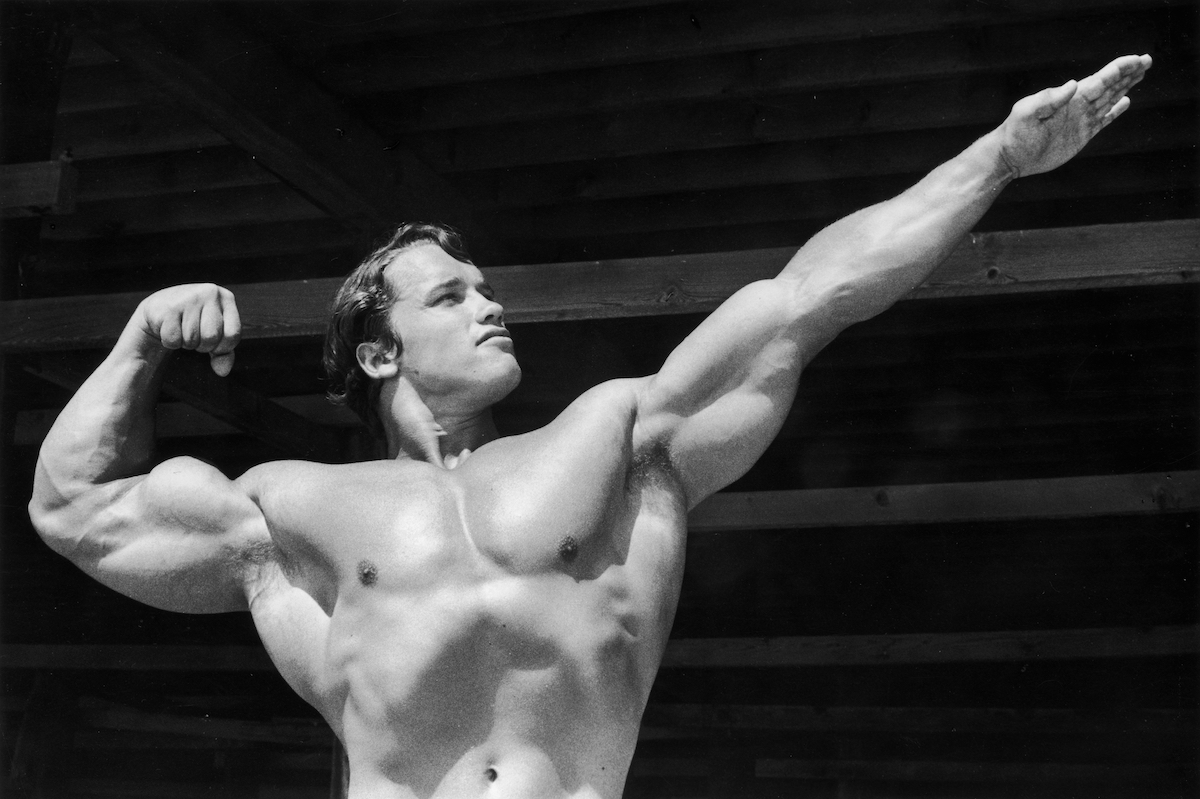 After his stint in Hollywood, he even served as the Governor of California for a brief term. After several years of break, Arnold Schwarzenegger returned to our screens again. The 75-year-old returned to Netflix with an action-comedy titled FUBAR and a self-documentary titled Arnold. Both of which went on to be smash hits. The legend, having already cemented his status in legacy, is now looking to return to the big screens with his upcoming movie Breakout. The actor-bodybuilder is widely loved by fans for his visionary outlook and fitness approach.
ADVERTISEMENT
Article continues below this ad
What do you think of Arnold Schwarzenegger's tips on the zero percent rule? Is he your inspiration? Let us know below.