Arnold Schwarzenegger Warns Against 'Distracted Dieting' In His Latest Newsletter
Published 07/22/2023, 6:30 AM EDT
There are few in the world who can be as fit as Arnold Schwarzenegger is. Even at the age of 76, he works out just fine and has a commendable diet. The Austrian actor, bodybuilder, governor, and influencer has perhaps seen so much of life that calling him a catalog of fine experiences would perhaps be an understatement. And Schwarzenegger seemingly and rightfully takes pride in educating the masses through his life experiences.
Even though the 7-time Mr. Olympia title winner may have stopped lifting weights professionally but his knowledge in the field is so vast that he would never stop contributing to it. From books to journals, magazines, and newsletters- his print and e-media presence is just at par. Talking about his prolonged contributions and interests in the fitness industry, he not only continues to provide training but has been open about his 80% distraction-free diet as well.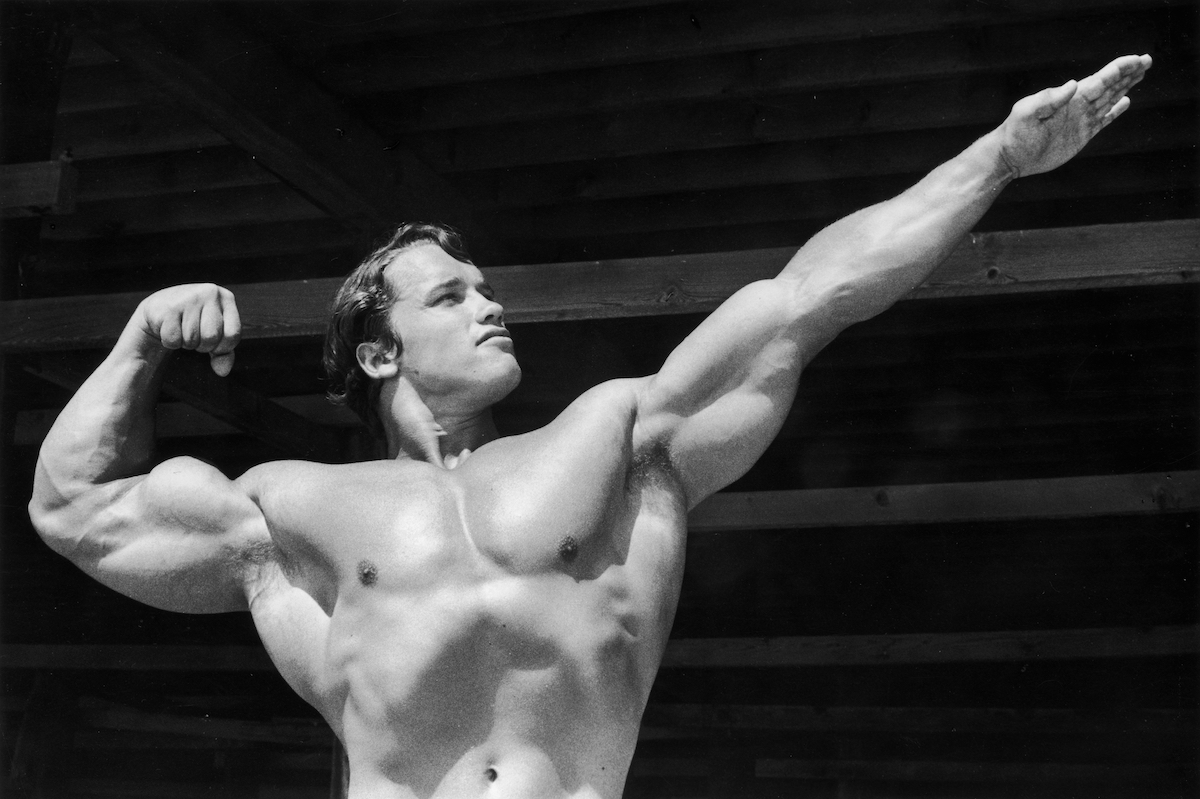 And while he continues to maintain his diet, the former governor believes that "distracted eating" is an increasing ill-habit among people in the field. Bodybuilders must be aware of how important a role a diet plays in their pursuit. Now, according to Schwarzenegger, no matter how entertaining, "TV dinners might trick you into eating more." It apparently disturbs one's stream of consciousness and hence the brain-body connection making it "harder for you to realize what you are consuming," and, in turn, making you eat more. (via Generation Iron)
ADVERTISEMENT
Article continues below this ad
Elsewhere, the Commando actor also shared one thing about the modern-day influencers he hates the most.
Arnold Schwarzenegger also talked about one thing he hates about the modern-day fitness influencers
ADVERTISEMENT
Article continues below this ad
While modern-day bodybuilders may be growing truly fast-paced, the 7-time Mr. Olympia winner and the bodybuilding championship runner perhaps knows a thing or two about the sport as well. And while he appreciates the new leaders of the industry, one thing he absolutely hates about them is how they lower people's morale with extreme workouts. "I have always hated that," he wrote in one of his recent tweets.
Meanwhile, one thing he dislikes about post-modern-day learners is their lack of organizing ability. Schwarzenegger mentioned in a newsletter how frustrating it was to hear people complain about not having enough time to improve for just 45 minutes to an hour daily. He also believes that despite the failure one must keep working for their singular goal without wasting even a minute on other leisurely activities.
ADVERTISEMENT
Article continues below this ad
What are your thoughts on "distracted eating"? Do let us know in the comments below.