Arnold Schwarzenegger Pumps His Veins to His Limits as Eight-Time Mr. Olympia, Ronnie Coleman Looks Over
Published 08/10/2023, 12:31 AM EDT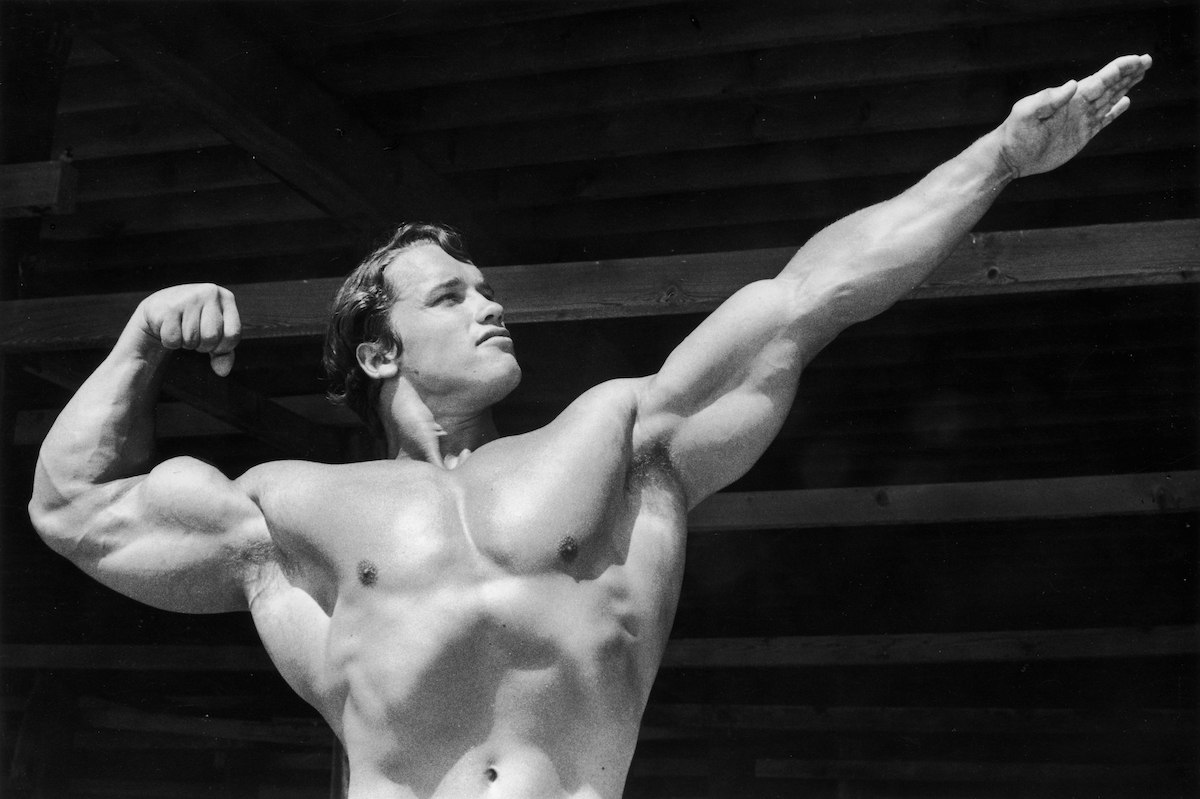 "These are not just any 76-year-old biceps," bodybuilding legend Arnold Schwarzenegger captioned his tweet. As if the entire global community were mere strangers to the dedication that the man brings. Schwarzenegger is a force to be reckoned with. Not only physically, but also ideologically. Boasting a stellar career that spans bodybuilding, acting, and politics, the man is a legend in himself! 
ADVERTISEMENT
Article continues below this ad
Even so, at the age of 75, The Terminator is a regular to gyms. Fans can spot him at various gyms across California, building his physique through years of hard work and dedication. However, recently he had an opportunity to train alongside Ronnie Coleman, one of his biggest inspirations and competitors. Coleman holds an impressive record of eight Mr. Olympia titles, surpassing Schwarzenegger own's tally of seven! 
ADVERTISEMENT
Article continues below this ad
The two bodybuilding legends joined forces at Gold's Gym in Venice Beach, California, showcasing their strength and determination. In a video shared on Schwarzenegger's YouTube channel, fans witness their arm and shoulder workout session. Coleman pushes Schwarzenegger to his limits as they both engage in barbell curls using 135 pounds.
Schwarzenegger admits that this weight is quite challenging for him but manages to complete 12 reps with encouragement from Coleman. As they perform exercises like dumbbell raises, cable curls, and machine shoulder presses together, Coleman always pushes himself three reps further, than Schwarzenegger while maintaining a friendly banter filled with jokes and mutual respect. The video captures not their impressive physical abilities but also their camaraderie as they flex their muscles and enjoy each other's company.
However, Arnold Schwarzenegger has taken a backseat from active bodybuilding competitions and now spends his time in other pursuits. Most recently, he has returned to acting again.
Arnold Schwarzenegger returns to acting with an action-laden and witty bang
ADVERTISEMENT
Article continues below this ad
Arnold Schwarzenegger is synonymous with action movies. From The Expendables to Predator, he has gone on to deliver smashing hit after hit at the box office. After a subdued hiatus, Schwarzenegger marked his comeback to the screens with Netflix's FUBAR and Arnold, a self-documentary. Remarkably, both of the shows have performed exceptionally well and FUBAR has been renewed for a second season while talks are on for Arnold. Additionally, Netflix also appointed the 76-year-old as its Chief Action Officer in order to maintain and promote quality action flicks and Netflix originals.
The charisma, strength, and screen presence that Schwarzenegger brings is unmatched. The star commands every role he stars in. Additionally, outside of Netflix, the legend will return with box-office biggies such as Breakout and Kung Fury 2. After landing both his shows to garlands of critical reception, Schwarzenegger shall hope the same for his movies.
ADVERTISEMENT
Article continues below this ad
What did you think of 76-year-old Arnold Schwarzenegger's massive biceps? Does he inspire you? Let us know in the comments below.