Arnold Schwarzenegger Mourns The Death of His Friend As Ralph Crawford Passes Away At 89
Published 07/18/2023, 7:30 AM EDT
No matter how great a life we have led, none of us mortals can ever escape the inevitability of death. Each and every one of us has to one day leave our loved ones behind to embark on a new, mystical journey. And today, the weightlifting legend, the heart of the body-building industry, Arnold Schwarzenegger, is mourning the death of his closest friend, Ralph Crawford.
Crawford is one who apparently immortalized the Austrian Oak's breakthrough moment when he won the 1970s Mr. World competition. While the former governor posed enthusiastically for the crowd in Ohio, the late 89-year-old sculptor captured the moment and created an 8 feet tall statue of Schwarzenegger's athletic glory. 
 

View this post on Instagram

 
ADVERTISEMENT
Article continues below this ad
Today when the 89-year-old breathed his last, his long-time friend, Arnold Schwarzenegger, could not hold back his emotions. He notably tweeted and instagrammed a heartwarming post to honor the legacy of his sculpture friend. In his tribute, the Austrian Oak rightly mentioned that even though Crawford is no longer with us, "He will live on through his sculptures all over the world."
Schwarzenegger, who is once again back in action gigs, further mentioned that he is proud of the statue that the late artist sculpted. Moreover, he also wrote that they will continue to give Crawford's trophies at Arnold Classic every year.
Meanwhile, here's everything you need to know about the two legends' friendship and how they first came in contact.
Everything you need to know about Arnold Schwarzenegger and Ralph Crawford's friendship
ADVERTISEMENT
Article continues below this ad
Even though they first talked in 1979, it was not until almost a decade later that the two actually started working together. In 1979, Schwarzenegger stumbled upon Joe Weider's infamous poster, created by Crawford in Weider's magazine called 'Muscle Builder.' The Terminator actor would, later on, call the sculptor to ask if he can make Schwarzenegger's statue for the trophies they give away every year at the bodybuilding competition, Arnold Classic.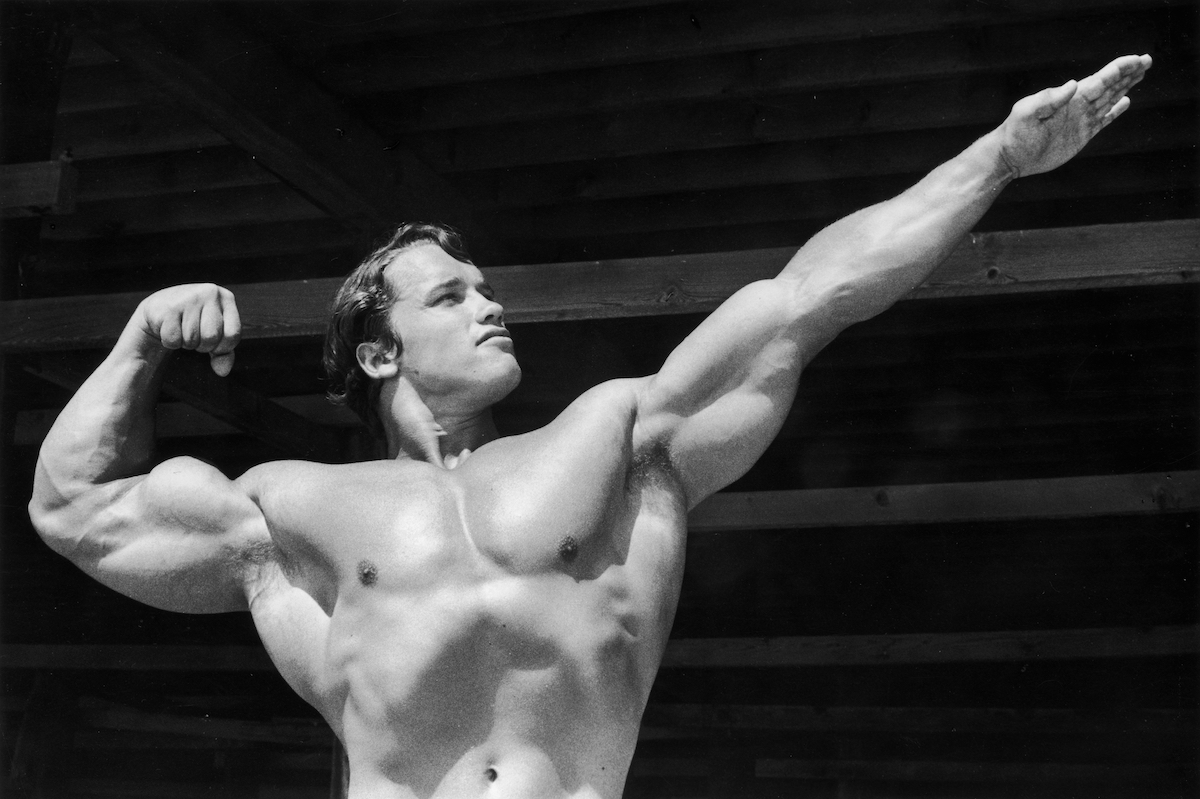 While they did stay in contact all those years, it was not until 2011 that Schwarzenegger once again got in touch with him. In 2011, the artist finally agreed not only to create the iconic trophies but also to sculpt his two statues, one of which is in the museum for the 7 times Mr. Olympia title winner, and the other is in his homeland, Ohio.
ADVERTISEMENT
Article continues below this ad
What do you think about Crawford and Schwarzenegger's friendship? Let us know in the comments below.