Arnold Schwarzenegger and His Epic 'Conan the Barbarian' Gets Its Own Behind the Scene but in a Special Way
Published 08/09/2023, 1:59 AM EDT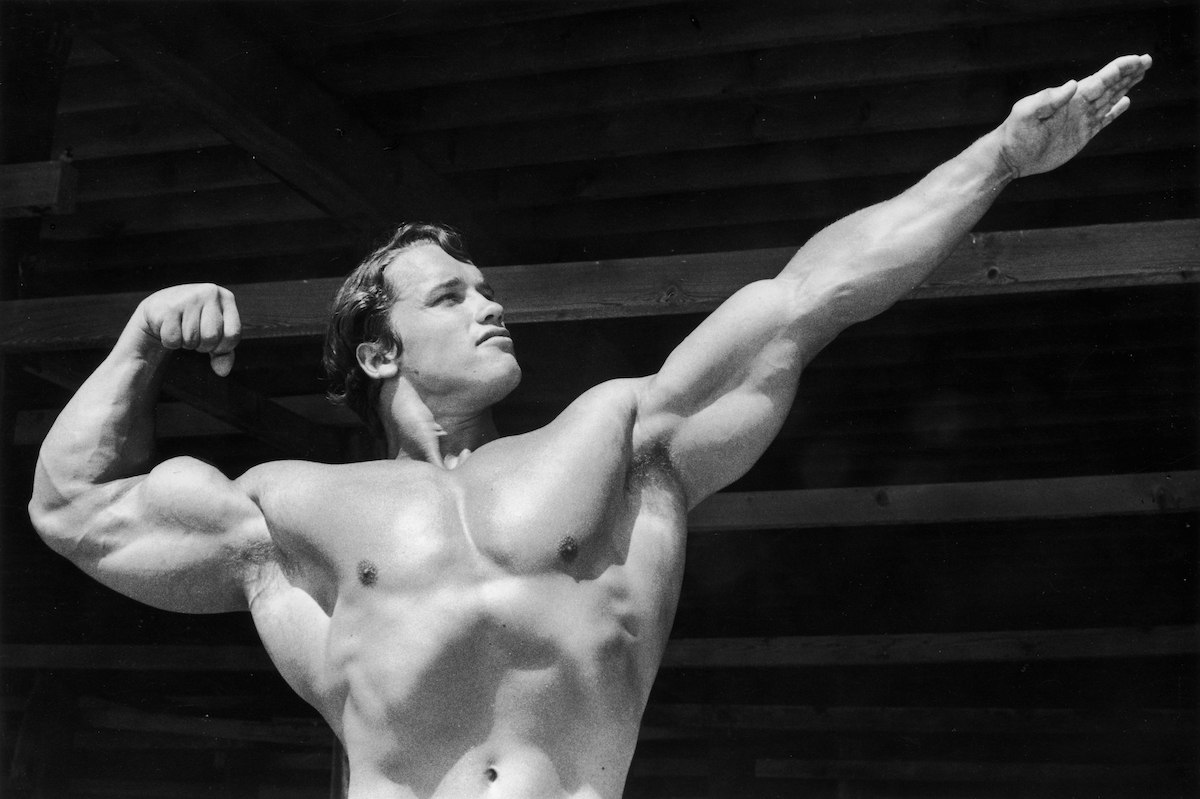 Arnold Schwarzenegger is the one to keep hustling and breaking a leg after a career spanning sixty decades. He started off as a champion bodybuilder at 15 and is now busy with his focus on the Arnold Pump Club and the Arnold Sports Festival. While he mostly stuck to action movies throughout his acting career, the Terminator actor picked up several fighting forms. One that stood out as a cult favorite was the 1982 sword and sorcery film Conan the Barbarian. Even though it received a subsequent sequel and remake, this one etched a different love.
ADVERTISEMENT
Article continues below this ad
Now, the followers get a peek into this film with a special behind-the-scenes of the 1982 classic. There's a twist – it came in its own unique form.
Another art form to celebrate the film
ADVERTISEMENT
Article continues below this ad
The Commando actor played the barbarian Conan, as the movie title suggested. This meager $20 million film collected a whopping $700 million in all of its sales. Following this, the then-35-year-old Schwarzenegger became the embodiment of the tall, muscular Conan. To honor the film's legacy, John Walsh released the book Conan the Barbarian: The Official Story of the Film. The founder of the film company Walsh Bros, Walsh published it with Titan books.
Gizmodo reported it being described as "a lush hardback volume celebrating the cult-classic film with exclusive interviews, official behind the scenes imagery, [and] concept art for the production." Another great addition is the series of eight exclusive art poster sketches, all featuring many scenes like mountain power or the director John Milius with Schwarzenegger.
But it has been a long way for the Pump Club owner. The dedication and volumes of his success did have a starting point. And it was this that inspired the FUBAR actor.
Arnold Schwarzenegger travels a full circle
The seven-time Mr. Olympia winner started at an age when most of us still navigating school. And the soar to such ambitious heights required an equally stirring inspiration. The documentary Arnold revealed his obsession with the Hercules actor Reg Park. The backdrop of rising from scratch and making it big in the industry inspired the Terminator. It even pushed him to get into bodybuilding at the age of 15. Fixated on enjoying a similar career, the actor dived head first with an intense workout regimen.
ADVERTISEMENT
Article continues below this ad
Making it to the position that he enjoys now, he reached heights where he enjoyed a $25 million checkout compared to George Clooney's $1 million. With life making a full circle, Schwarzenegger's legacy has inspired the generations to come.
ADVERTISEMENT
Article continues below this ad
What do you think of the new behind-the-scene book? Are you excited about getting your hands on it? Comment and let us know below!