Millie Bobby Brown Reveals One Actress That Empowers Her, and It Is Not Winona Ryder
Published 10/31/2022, 1:00 PM EDT
Millie Bobby Brown is not just an actor anymore, as she's become a brand now. The woman has been inspiring young women for a long time now. Well, now she's ready with another mystery and an exciting story for her fans. As she'd star as Enola Holmes in a sequel, she shared who inspires her nowadays.
ADVERTISEMENT
Article continues below this ad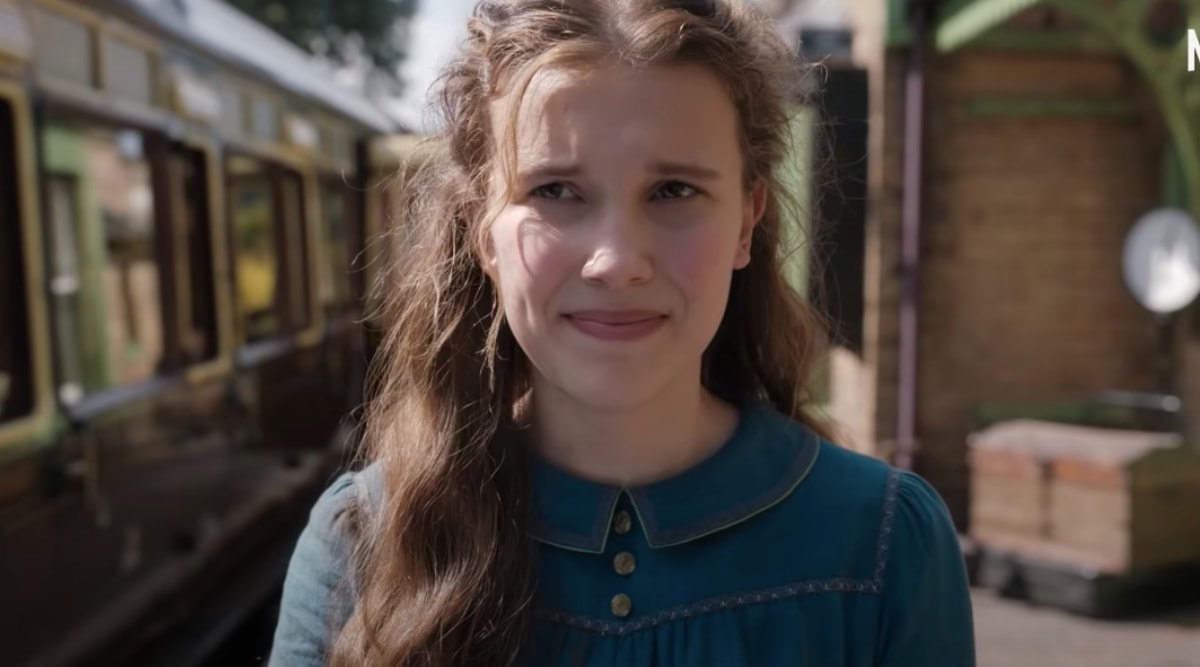 Since her beginner days, the actress has been associated with Netflix. She starred in a Netflix Original supernatural sci-fi drama called Stranger Things as Eleven. And another film she did with the streaming giant is Enola Holmes in 2020. Now, on the 4th of November, Brown is coming with the sequel of the film. Let's see what the actress says about who inspires her.
ADVERTISEMENT
Article continues below this ad
Another lady, not Winona Ryder, empowered Millie Bobby Brown
Millie has worked with Winona Ryder in Stranger Things, and the two have a great bond. While she has helped Millie while shooting for the show previously, in this recent interview, Brown shared a name of an actress who's been her inspiration nowadays.
Florence Pugh, it is! As the interviewer asked what was Millie empowers by these days, this is what Millie said. "I'm empowered by Florence Pugh. I'm gonna say it out loud," revealed the actress. If you don't know, Florence Pugh is an English actress who's just 26 years old.
ADVERTISEMENT
Article continues below this ad
She's gained recognition in 2016 for her leading role as a violent young bride in the independent drama Lady Macbeth. This won her a British Independent Film Award as well. Well, Millie herself is dedicated to inspiring young 'Girl Warrior' and encouraging them to stand up for themselves.
Her character in the upcoming film is just like her, as she admitted in the interview here. However, Millie said she would like to learn how to detach herself easily from people would be the quality she'd like to gain from Enola.
ADVERTISEMENT
Article continues below this ad
See, this is the beauty of interviewing and talking to people. You get to know a lot of new things every time. What is your take on Brown's inspiration? Also, until Enola Holmes 2 lands on the streaming giant, refresh your memory and witness the greatness of Enola by streaming the film here.