"I remember being literally at school": Neil Gaiman Reveals the Original Inspiration Behind Dream and Hob's Meet For Centuries
Published 08/25/2022, 6:00 PM EDT
While reading a very interesting story or watching an intriguing show, have you wondered how the writers might have created the characters? Or do you ever wonder what would have inspired the writer to create a specific scene, event, or even plot? While watching The Sandman, we used to get these thoughts continuously. Especially the story of Hob Gadling and Morpheous' connection makes us wonder all the time how Neil Gaiman came about this sequence?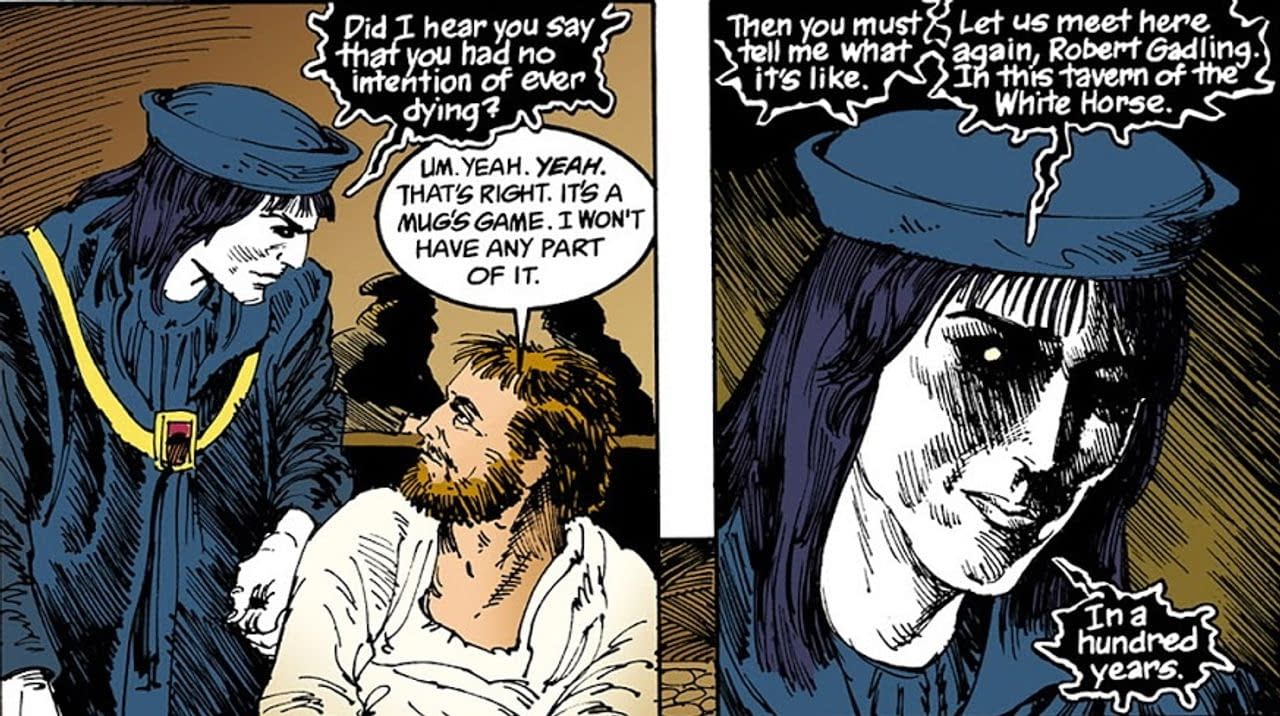 The mortal being Hob Gadling wishes jokingly never to die so that he can continue to explore the world. Morpheus, the Lord of Dreaming, granted him that wish. But in return, Hob had to meet Dream every century to share his human experiences. Dream wanted to know if human life could break his will to live forever as he himself felt stuck in such a life. As promised, they both meet at the same pub every century, with Hob having to share different experiences. What must be the inspiration behind such a beautifully symbolic subplot in the epic story of The Sandman?
ADVERTISEMENT
Article continues below this ad
The true inspiration for Neil Gaiman for Hob and Dream's companionship
ADVERTISEMENT
Article continues below this ad
It is funny how an artist suddenly gets inspired by something and turns it into a beautiful creation of art. No one other than the creator himself knows the true value of his inspiration. Neil Gaiman shares his inspiration behind Hob and Dreams' meetings every century in an interview. It might surprise you to know it is his school-time imagination.
He says the idea of two people meeting in a pub every 100 years might be the oldest story idea that he ever had. Neil reveals, "I remember being literally at school and having this idea of two people meeting every century." He didn't know what it was at that time. He didn't even know where it would lead to. The only certainty he had was that it was a real idea, and he believed it was something.
ADVERTISEMENT
Article continues below this ad
Well, his belief leads him to turn his idea into a reality on paper in Men of Good Fortune and now on a big screen. It is surprising to know what wonders one's imagination can do. What is your opinion about Hob Gadling and Dream's magnificent bond? Who is your Hob Gadling who accepts you the way you are? Comment your answers below.