Will Smith Reveals How 'Dead Poets Society' Actor Robin Williams Almost Made Him Reject a Disney Movie
Published 09/16/2022, 8:30 AM EDT
By
There are some stories that never fail to appeal to our senses. Some moves make us dance, others make us emotional. While some movies take us down memory lane and remind us of our childhood. Will Smith, one of the finest actors, has been a part of one such movie.
The original movie is a 1992 American animated musical fantasy comedy film. It is based on the Arabic folktale of the same name from the One Thousand and One Nights. Will Smith was a part of a live-action adaptation of the same movie. He opened up about when he first got a call to be in the film. Here's what he had to say.
ADVERTISEMENT
Article continues below this ad
Will Smith shares his initial response about the remake of the film
Some actors create wonders just by giving voices so beautifully. Smith talked about the movie that he starred in named Aladdin. The musical fantasy film produced by Walt Disney Pictures came out in 2019. The voice cast in the original animated film featured Scott Weinger, Robin Williams, Linda Larkin, and Jonathan Freeman. When Smith first got a call from the creators, he rejected it by saying this:
"No, Robin Williams like smashed that thing," said the King Richard star. In the original movie, The Dead Poets Society star Robin Williams gave his voice to the character of Genie. As some actors can make wonders through their brilliant skills, Robin Williams indeed has justified the character by giving his precious voice in the movie.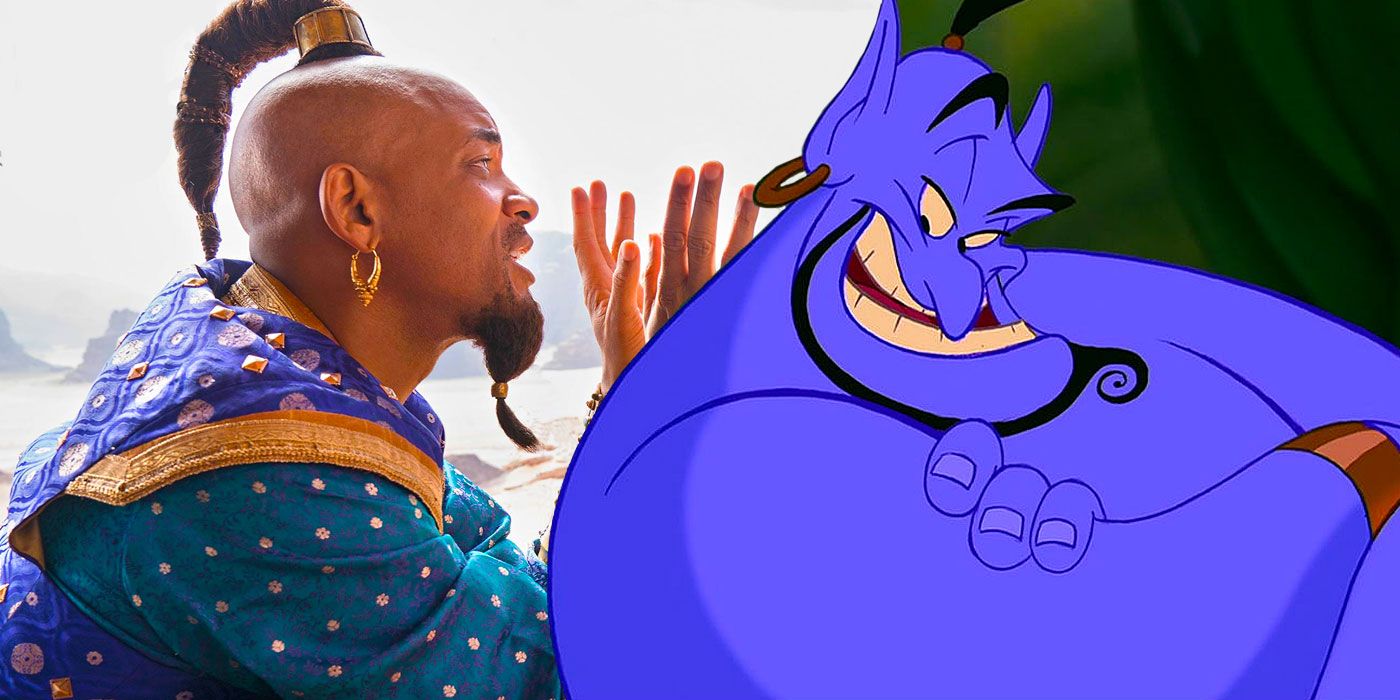 ADVERTISEMENT
Article continues below this ad
Therefore, ultimately, when Will Smith got the offer for playing Genie, he initially rejected it. However, he researched and noticed one thing. He noticed that Robin Williams used his stand-up persona while portraying the character. So, Smith, being a musician as well, thought he could use his Fresh Prince persona to justify his Genie.
Smith also justified and said he found his Genie in hip-hop as he also sang in the film. "He revolutionized what you could do in these kinds of movies," said the Aladdin star about Robin. Therefore, Smith wanted to be careful when he touched the character.
ADVERTISEMENT
Article continues below this ad
By adding his signature to the character while maintaining the nostalgic values, Smith also did justice to Genie. What is your opinion about Smith's version of the Genie? Did you like it? Watch the movie here and share your views with us in the comment box.