Will Smith's Ex-wife Sheree Zampino Shares Details About Her 'Vulnerable Moment' With His Current Wife, Jada Smith on 'Red Table Talk'
Published 10/20/2022, 6:45 AM EDT
We often feel obligated to do something for the sake of someone, even if we are not ready to do it. Sometimes it becomes extremely hard to say no or to recognize our own wishes. Jada Smith, in her talk show, Red Table Talk, broaches this topic with actress Sheree Zampino, who shares a son with Will Smith, and other guests.
The Red Table Talk is a show that provides a forum where the perspectives of three different generations on a wide variety of topics are shared. Jada Pinkett Smith, her daughter, Willow, and her mother, Adrienne Banfield-Norris, discuss a wide variety of topics with different guests. This time, in the upcoming episode, they will talk to Sheree about another interesting topic. What will the episode be about?
ADVERTISEMENT
Article continues below this ad
When the current wife of Will Smith, Jada Smith, and ex-wife Sheree Zampino got together
A Red Table Talk sees discussions about topics that are close to our lives and opens up the path of understanding each other more deeply. This time, they discussed toxic forgiveness.
'Are You A Toxic Forgiver?': This is the title of the next episode, which will have Jana Kramer and Nedra Glover Tawwab as guests amongst these women and they would open up about toxic forgiveness and their own experiences about the same. The episode also had Sheree Zampino share a vulnerable moment while talking about feelings and forgiveness.
ADVERTISEMENT
Article continues below this ad
Sheree became emotional while talking about her son Trey. When Trey started working on himself, one day, he came up to Sheree and told her he didn't feel loved. As tough as that was to hear, what was tougher was his next sentence. Trey said he didn't feel loved by her, Sheree. This heartbreaking conversation with her son made her realize how she shut her own feelings off, leading her to invalidate her son's feelings.
Sheree and Jada also talked about the earlier stages of their relationship. They both made some mistakes while violating each other's personal boundaries. Jana Kramer opened up about constantly forgiving her ex-husband, which made her lose herself. Nedra Glover Tawwab would reveal the reasons behind the pressure that we feel for forgiving people.
ADVERTISEMENT
Article continues below this ad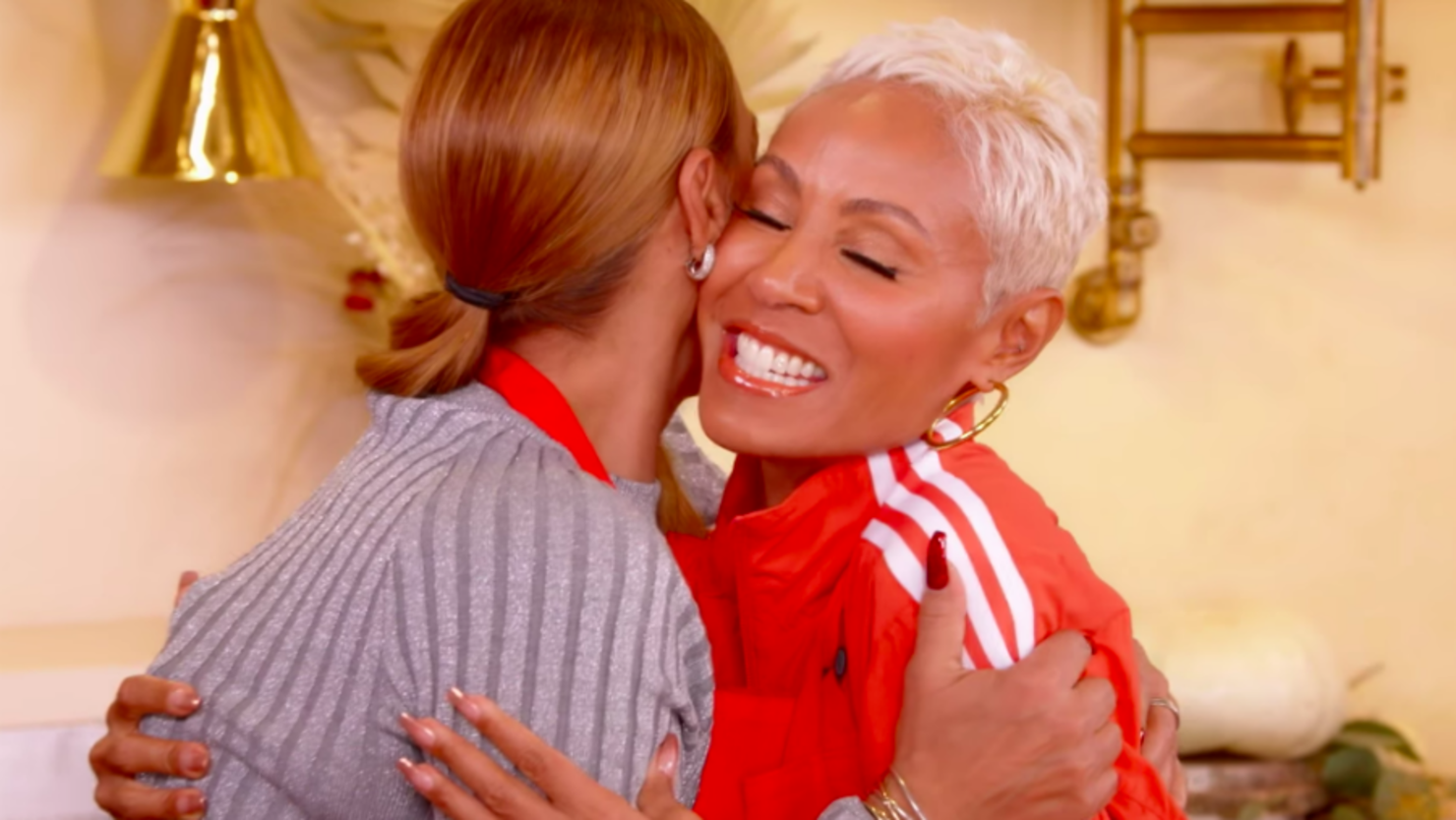 This conversation seems to be extremely needed and interesting. Will you watch this episode on Facebook here? Are you also a forgiving person? Then you must watch this episode to learn more about whether you are hurting your emotions or not.