When Kanye West Spent 3 million on His Presidential Campaigning
Published 09/29/2022, 10:00 AM EDT
Kanye West has been the hot topic of the town on various occasions. Be it his controversial marriage cases with ex-wife Kim, his unleashed criticism of Pete, or most importantly, his Presidential Campaigns, the Donda rapper has always been in the news headlines for some or other reasons. However, his efforts in all of it have been equally insane, some of which can never be forgotten.
One such devastating step had wreaked havoc on the entire United States. It is none other than his Presidential run for 2020. More than anyone, the campaign cost West a lot more than he expected. With the failure came the loss of millions.
ADVERTISEMENT
Article continues below this ad
Kanye West had to suffer some heavy losses for his presidential run of 2020
In September two years ago, Kanye had emptied his hard-earned money valued at $3 million. This was the greatest blow to the rapper in his life as he could raise just $2782. The Federal Election Commission reported this officially as published by the New York Magazine.
The amount raised was confirmed when they took to Twitter and confirmed it officially. According to the commission, Kanye West's Presidential Campaign raised $1582 and raised "unitemised contributions" of under $200. The Yeezy founder received just two itemized contributions of $1000 and $200, respectively.
ADVERTISEMENT
Article continues below this ad
What was even surprising is the unforeseen losses did not stop Ye as he went on to spend another $9.75 million on his campaign. Just when it could not get any worse, Jacob, the NY magazine reporter, confirmed that he also has $540,000 in debt.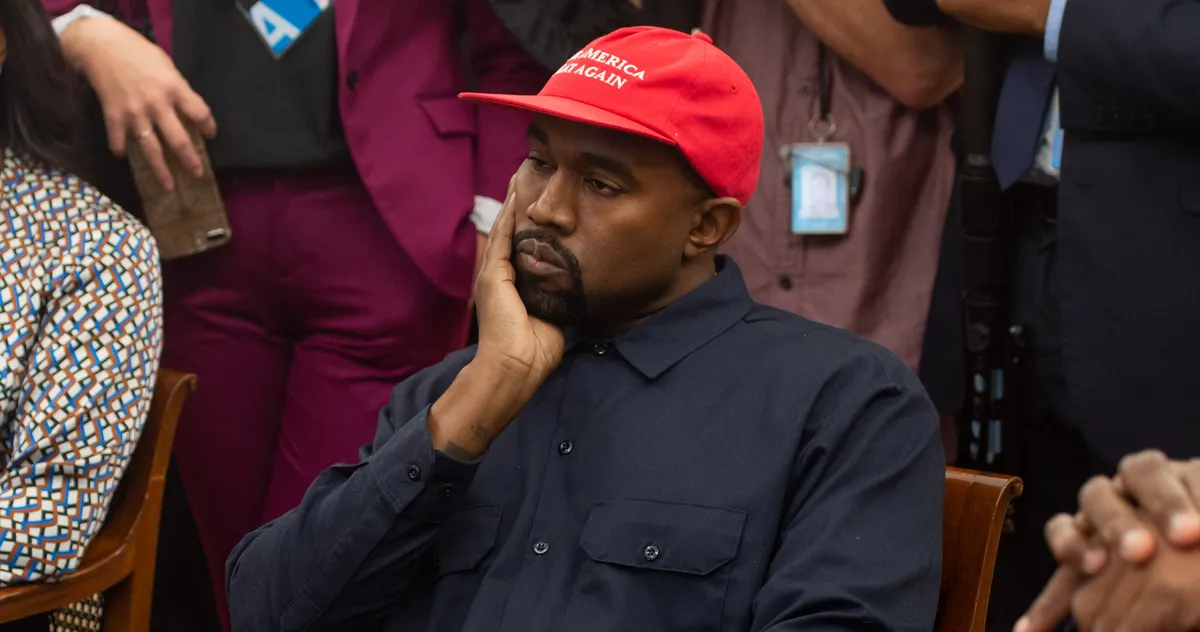 To summarise, West gave in a total of nearly $10 million to his campaign, only to raise $17,635 in return. For some time, it had even become doubtful for the rapper to incur such severe losses. However, god willing, his gigantic profitable business shares got him covered.
ADVERTISEMENT
Article continues below this ad
He has had stakes in the clothing and footwear industries and is one of the world's best-selling artists. Companies like Adidas, The Gap, Nike, and many more have him as a significant shareholder. In fact, the bulk of West's fortune, $1.5 billion, is from his popular sneaker brand, Yeezy, which he owns in its entirety.