When Arnold Schwarzenegger Revealed Who His Earliest Inspiration Was in Netflix Documentary
Published 08/06/2023, 9:30 PM EDT
By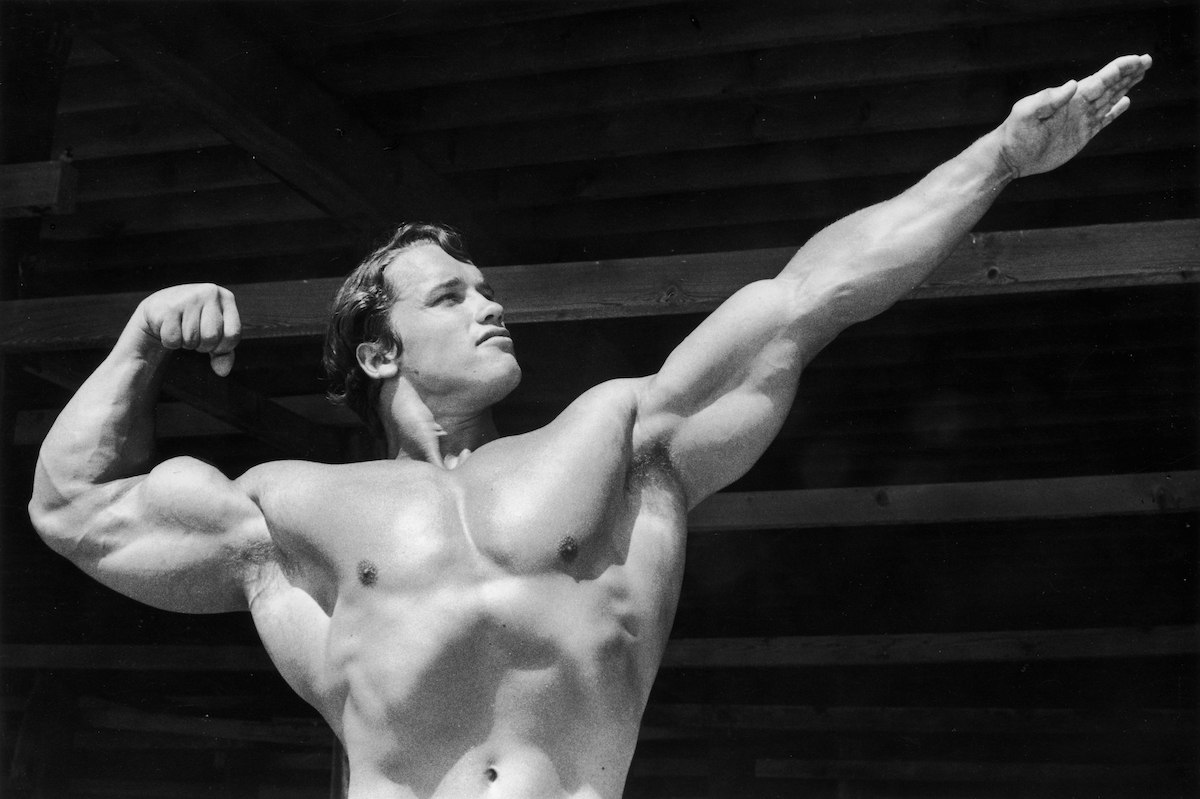 Every journey begins with a single step. And for Arnold Schwarzenegger, that first step came at the mere age of fifteen. Now at the age of 76, The Terminator actor boasts of being a seven-time Mr Olympia winner and a four-time Mr Universe winner among numerous other well-deserved accolades. But the man who has inspired millions through his journey was once inspired by a man like himself.
Much like Schwarzenegger himself, his inspiration was also a bodybuilder turned actor. In the three-part Netflix documentary on his life titled Arnold, the 76-year-old revealed who that man was.
The man from Leeds who started it all
ADVERTISEMENT
Article continues below this ad
In 1951, a man called Reg Park won the title of Mr Universe in what would be the first among his many wins. Later, his impressive physique would lead to him being cast in the role of Hercules in the 60s. Watching his progress all the way from Austria, Arnold Schwarzenegger became obsessed with this man. In the documentary, he said how Leeds as a factory town was similar to his hometown of Graz in that "people worked hard" there.
Relating to this man from Leeds, he hoped to enjoy the same kind of success in life as Reg Park. Fast forward to a few years later, through his unwavering dedication, the Governator had attained his dream. Not only did he meet his idol and defeat him, but he also secured the role of Hercules following the same path as Park.
But did you know, before his journey even started, the Kindergarten Cop actor's mother was worried for him? And the reason for her worries is a rather amusing one too!
Arnold Schwarzenegger had these posters on his walls
ADVERTISEMENT
Article continues below this ad
In an episode of The Graham Norton Show, the former Governor of California was once asked about his mother's concerns while he was growing up. He confessed that his walls were plastered with semi-naked men like Mohammad Ali and Sonny Liston, among other champions. Watching this distressed his mother so much that she burst out in tears seeing the "oiled-up men."
For the 76-year-old who had a difficult childhood both physically and mentally, inspirations like Reg Park were the perfect escape. He found respite in the images of these men and in the belief that he would one day be like them. A belief which luckily for him came more than true!
ADVERTISEMENT
Article continues below this ad
Do you have an idol you look up to the way Schwarzenegger looked up to Reg Park? Share your answer in the comments.