"We know who's really on top of the show"- Jada Pinkett Smith on Why She Lets Will Smith to Take the Lime Light
Published 09/15/2022, 6:30 PM EDT
They say, behind every successful man, there is always a woman. There are many examples of this saying in the film industry as well. Actresses sacrificing their careers and supporting their husbands are the real power. And Will Smith and Jada Pinkett Smith have set the best example of love and stardom.
The couple has been married for over 20 years. Jada is an actress and talk show host. She is co-host of the Facebook Watch talk show Red Table Talk, for which she has received a Daytime Emmy Award. Time named her one of the 100 most influential people in the world in 2021. Despite all her success, she chose her husband and her family above limelight and stardom. Pinkett shares the reason she stays away from the spotlight.
ADVERTISEMENT
Article continues below this ad
Will Smith gets all the fame while Jada Pinkett Smith gets something more
Choosing the other person above all while sacrificing what you wished for is probably the greatest form of love. When Pinkett came to Hollywood, she also had a dream of becoming the biggest star. However, when she saw she would have to compromise, she happily did it. She understood the essence of being married to someone and supported her husband. She revealed the reason behind sacrificing and staying away from the spotlight.
Despite not getting what she wanted in her career, she chose family above everything because of a symbolic African sculpture. Someone gifted them that symbolic art that, she believes, represents their relationship. "It's the head of a man–big, out there, dominant–and sitting regally on top of his head, in a chair, is this little woman," said her while laughing. She continued, "It's OK that the man is in the forefront because we know who's really on top of the show."
ADVERTISEMENT
Article continues below this ad
The foundation of their relationship is strong. Therefore, despite being smaller (height-wise) than Will Smith, Pinkett is the bigger woman in every aspect.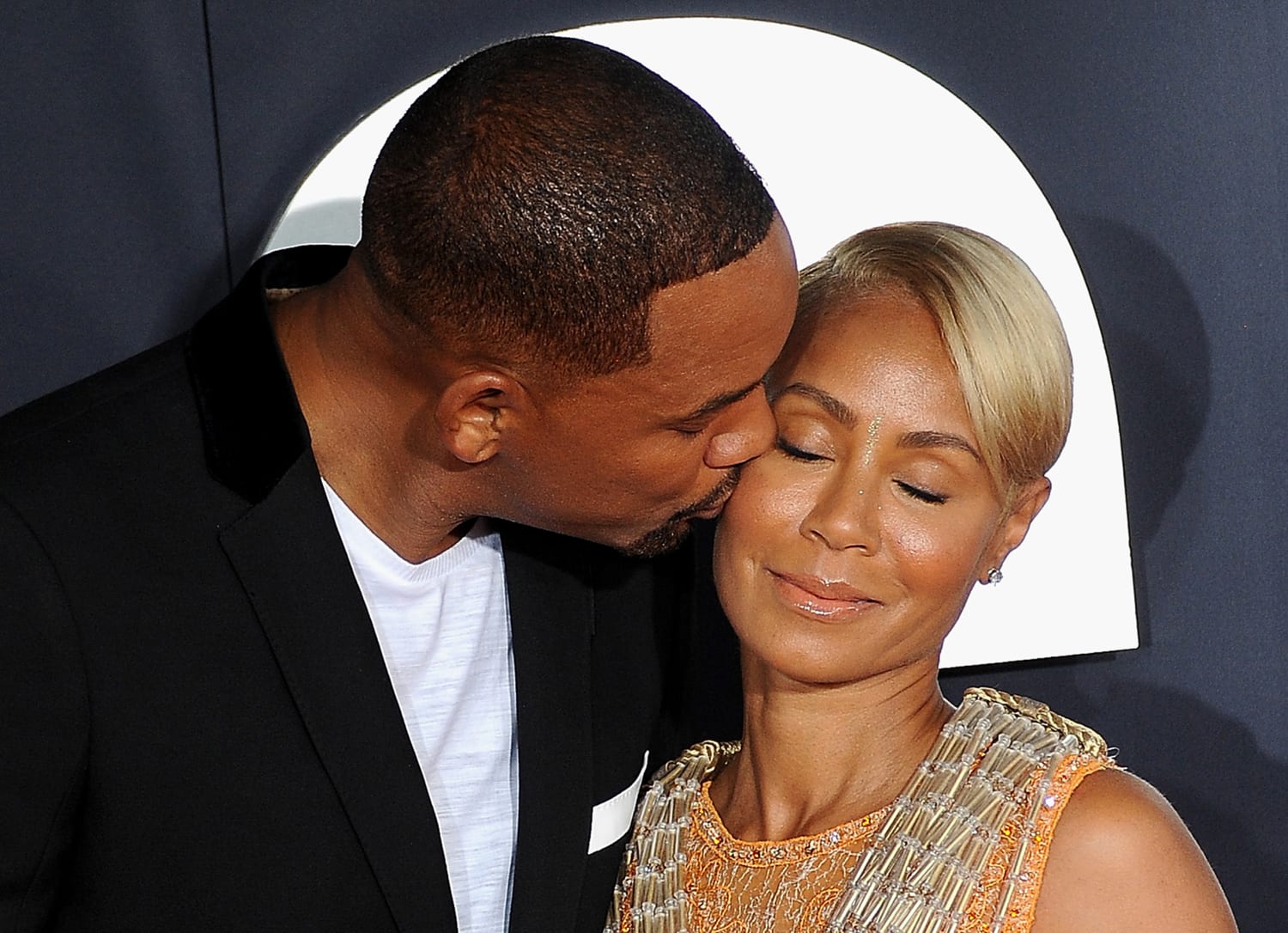 ADVERTISEMENT
Article continues below this ad
What do you think about their relationship? We would love to know your thoughts about marriage and Jada Pinkett Smith's sacrifices in their relationship.