"We don't listen to women's opinion on the show," Rick and Morty Creator Nick Jokes About The Influence The Actress Who Is Voicing Summer Has On The Character
Published 08/09/2022, 7:30 AM EDT
This fall, Summer will be back with Rick and Morty as Adult Swim's marquee animated series will air its sixth season on September 4. If you are a little confused here, let us brush up on your memory. Remember the only person who knew all about the grandfather-grandson schemes in the smith family apart from those two? Yes, we are indeed talking about Summer Smith. She is the elder sister of Morty Smith and granddaughter of the mad scientist Rick Sanchez.
ADVERTISEMENT
Article continues below this ad
Being the closest person to something "normal," Summer has evolved from a side character to a significant aspect in the titular duo's dimension-hopping adventures. Even if she's still a little too focused on winning over her peers, she still is the most interesting female character ever to appear on Adult Swim. Remember when she shoots, "B**ch, my generation gets traumatized for breakfast." The girl sure is the most relatable Gen-Z comic character as well. And her scientific fantasies? That's the most intriguing element in the otherwise men-centric American series. But did you know what led to such an eye-locking development of the Rick and Morty character? Spencer Grammer, the actress voicing her.
ADVERTISEMENT
Article continues below this ad
Apparently, in an interview with Looper, Dan Harmon explained that Spencer's performance had led them to develop the character. However, at the 2022 Adult Swim festival, the actress and the writer talked about her character, and it would seem like they don't listen to the women of the show.
What is Spencer's influence on Summer in Rick and Morty?
ADVERTISEMENT
Article continues below this ad
Ahead of the most anticipated 6th season of Rick and Morty, writer Nick Rutherford and Spencer Grammer talked about the show. In the panel discussion, Spencer opens up about how she wasn't a cool kid in high school, as well and hence shared an excellent bond with her on-screen character. Following that, the host asked how much influence she had on the character. "Zero influence. We don't listen to the women's opinion on the show," Rutherford jokes before they unwrap the truth.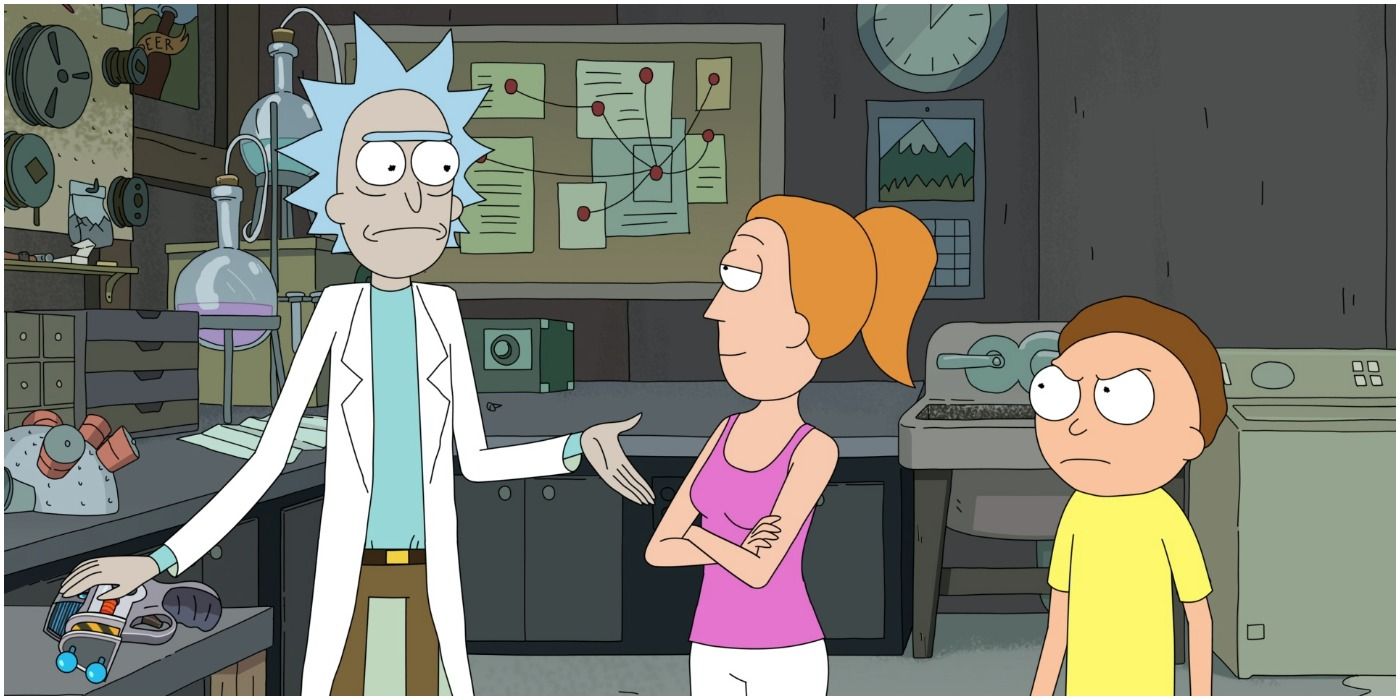 Apparently, both the actress and the writer agree that Spencer's "portrayal of her and her obvious opinionated views on feminity and patriarchy really shine in that character in general." Grammer further admits, " I am kind of combative with men. So I think it works well with the Rick situation between Summer and Rick." They further think that the Rick and Summer relationship has a nimbus quality and is equivalent to Morty and Rick's relationship.
ADVERTISEMENT
Article continues below this ad
We certainly love having a character like Summer on the show. But who among the Smith siblings is your favorite though? The comment section is open for your interpretations of Summer Smith.