'The Witcher' Season 4 – Famous Polish Singer Predicts What Joey Batey's Jaskier Would Look Like
Published 07/08/2023, 8:00 PM EDT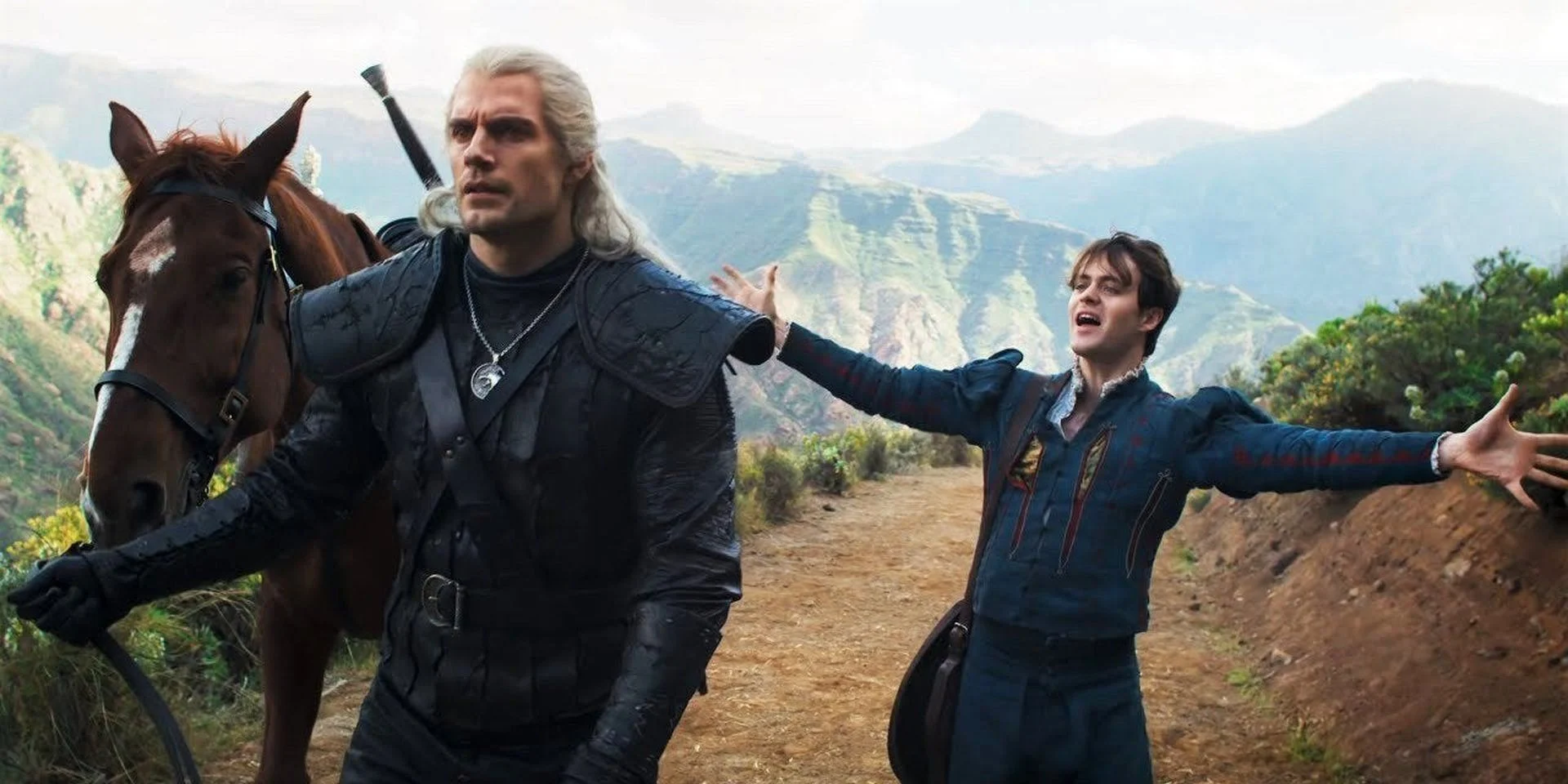 With the farewell of Henry Cavill as Geralt after The Witcher Season 3, fans have chosen to build a wall between reality and delusion as they consider the show done and dusted without him. However, despite the British actor being the light and joy of the fans, there are certain other actors whose portrayal has urged fans to break the wall and continue watching the show. And Joey Batey's Jaskier emerges as an undisputable winner among those.
Jaskier's humor brought delight to the otherwise mundane series. Not to mention he is among those who can throw a jab at Geralt of Rivia and remain unscathed. Therefore, it does not come as a surprise that as Henry Cavill leaves the show, fans are hoping for Joey Batey's Jaskier to carry it on his back. This seems especially true for the Polish singer, Michal Szpak.
ADVERTISEMENT
Article continues below this ad
Given how one cannot bet a coin on what direction the storyline of the show takes following Cavill's exit, Szpak chose to predict Jaskier's look in Season 4. It has been observed from Season 1 up until now that Jaskier's hair seems to be growing longer. The Polish singer made a collage of Jaskier turning into him by Season 4.
The joke not only has fans rolling on the floor but also in awe that the singer also watches The Witcher. This should not come as a surprise, given the show's popularity in Poland.
While Michal Szpak was only attempting to make a lighthearted joke about Jaskier's growing hair, it has also gotten many to check up on what Jaskier is actually supposed to look like as per Andrzej Sapkowski's book description.
Does The Witcher series do justice to Andrzej Sapkowski's Jaskier?
In the book series, Andrzej Sapkowski writes Jaskier as a character who has ninety-nine intriguing aspects about him, but long hair is not one of them. The Witcher's book series describes him as a fashionable and charismatic character. But given how the series has made some major plot changes, something as trivial as the length of Jaskier's hair does not ruffle many feathers.
ADVERTISEMENT
Article continues below this ad
My friend who only knows the witcher through tumblr:

why is jaskier now homeless? In s1 he had short hair and a banjo, what happened? pic.twitter.com/qjJsmwC3wm

— charlie (-1 wisdom tooth) 🐤 (@handholdinglion) July 3, 2023
It is, however, a testament to the lack of accuracy from the source material. This is no secret when it comes to The Witcher series, especially when it comes to Joey Batey. If the creators were willing to overlook Vespula, a few inches of hair is not a subject of worry for them.
ADVERTISEMENT
Article continues below this ad
Do you also agree with Michal Szpak's prediction about Jaskier in The Witcher Season 4? Let us know in the comments below.