The Russo Brothers Claim That They Got Ryan Gosling to Take Up Barbie: "I'd like to think we influence him"
Published 07/30/2022, 8:30 AM EDT
The supremacy of The Russo Brothers is very well famous throughout the entire world. They have created some of the best MCU movies and given us Chris Evans as Captain America. Recently, they again gave us an excellent action thriller, The Gray Man, starring Ryan Gosling, Ana de Armas, Regé-Jean Page, and the superstar of the Indian Cinema Dhanush. The fans have seen so many interviews about the cast and the movie itself. In an interview, the Russo Brothers revealed this astonishing fact about Ryan Gosling, which might take you a surprise.
ADVERTISEMENT
Article continues below this ad
The Russo Brothers influenced Ryan Gosling to take up his role as Ken
Recently in an interview, The Russo Brothers talked about some of the Easter Eggs from their expensive Netflix movie. They talked about their experience of creating this movie along with so many other things. One of the statements that they gave was this: "I'd like to think that we influenced Ryan." Take a look here and see for yourself.
ADVERTISEMENT
Article continues below this ad
This dialogue by Lloyd Hansen "extra 10 million to the first guy to put the bullet in this Ken doll's brain." When Regé-Jean Page in the movie as Danny asked Lloyd to catch Six and take back the compromising evidence he has, to motivate his men, Lloyd says this. But if you could see the specific word Ken Doll, you might connect the dots with Gosling's upcoming movie Barbie.
Many of the viewers might have this question whether Ryan joined the cast of Barbie after listening to this dialogue or whether the dialogue is written after knowing that Ryan is playing Ken. Well, the Russo Brothers have the answer for you. They admitted in this interview that they wrote the dialogue a year and a half before Ryan Gosling joined the cast of Barbie. So, there you go. Ryan didn't join the movie before this dialogue was written. It was the other way around.
ADVERTISEMENT
Article continues below this ad
The Russo Brothers also admitted that they think they influenced Ryan to take up that role. "By the time we committed to it in the edit, he had taken the role," said Anthony Russo. Joseph Russo says jokingly, "He hasn't told us. He's upset about it."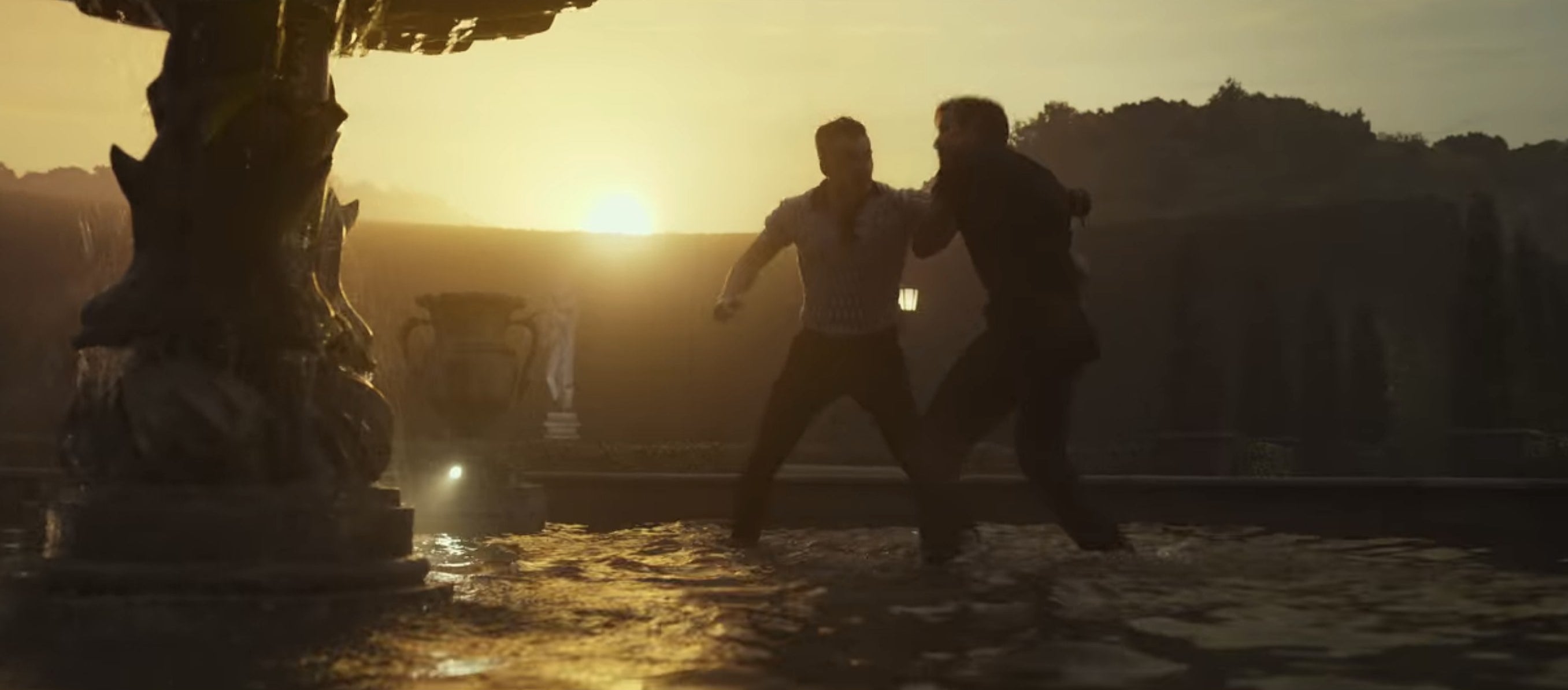 They also said that they wanted to create an intense ending scene about Lloyd and Six only. The hedge maze provided them the perfect opportunity to do just that. And you can't shoot a scene in a hedge maze without referring to The Shining.
ADVERTISEMENT
Article continues below this ad
Indeed, the Russo Brothers have created an amazing job by casting these A-line actors. The fans are just happy that Ryan Gosling is in The Gray Man. Now, do you think that the Russo Brothers influenced Ryan Gosling for taking up the role of Ken in Barbie? Tell us your views.