Remember When Noah Dressed Up as Millie Bobby Brown's Character From 'Stranger Things'?
Published 08/11/2022, 3:00 PM EDT
In addition to being co-stars on Netflix's topmost show Stranger Things, Millie Bobby Brown and Noah Schnapp are also real-life best friends – they've been since the show's first season premiered in 2015. In the first three seasons, Eleven (Brown) and Will Byers (Schnapp) did not have much on-screen contact, but they have become quite close behind the scenes. Brown and Schnapp never fail to entertain, whether it's on the red carpet, in TikTok challenges, or on the dance floor at the award ceremonies after parties.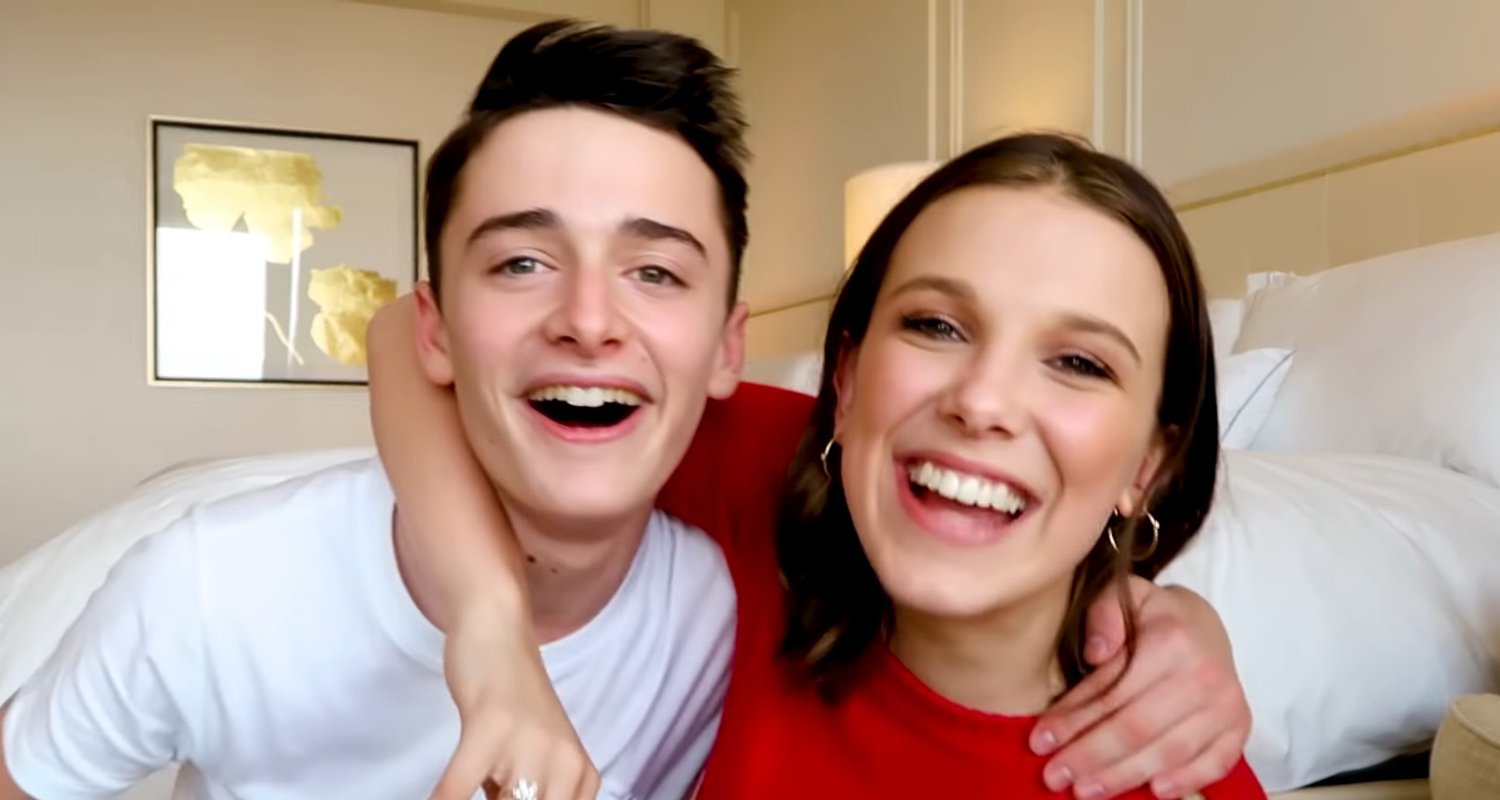 This BFF duo is one of the best you will come across. They have lots of fun together and frequently post something that makes their fans go bananas. Let's tell you more about them.
ADVERTISEMENT
Article continues below this ad
When Noah dressed up as Eleven (Millie Bobby Brown) from Stranger Things
On social media, Noah and Eleven also often and proudly express their love for one another. "The greatest friend a girl could ask for!" that's what Brown called Schnapp in an Instagram post!
When it comes to Halloween, there is no doubting how popular the Eleven costumes have become, so much so that even Schnapp dressed up as the nose-bleeding telepath! Matarazzo, Wolfhard, Sadie Sink, and McLaughlin were among the stars that posed for a selfie with Brown for the Halloween occasion in 2018.
Millie and Noah are BFF goals
They've had the good fortune of growing up alongside! As an 11-year-old, Brown initially tried out for Stranger Things. Schnapp, meanwhile, was only 9 years old. Millie Bobby Brown is now 18 years old, while Schnapp is 17 years old as the sitcom begins its fourth season. They've known one another for seven years and still share a close bond. Brown refers to Schnapp as "Schnipper" while Schnapp refers to Millie as "Millster" on Instagram.
They also did the "best buddy challenge"  together in 2019. At the time of writing this, the video has been seen over 50 million times on Schnapp's official YouTube profile.
ADVERTISEMENT
Article continues below this ad
Aside from Brown's many birthmarks and her disdain for perfume, we learned a lot about her in the lighthearted seven-minute clip. Schnapp also said that his grandparents are still alive and that he was once locked in a chair.
https://youtu.be/pRTZArctIZc
In addition to the BFF video, the two also performed a TikTok dance to Polo Frost's Best Ever last year.
ADVERTISEMENT
Article continues below this ad
You can check the whole timeline of Millie and Noah by People. Meanwhile, comment below what do you think of their adorable friendship.