"Oh F*CK Ted Lasso" – Ryan Reynolds and Robert McElhenney Responds to Being a Part of Hit Apple Series
Published 10/13/2022, 12:30 PM EDT
Ryan Reynolds and Rob MElhenney are co-owners of the Wrexham AFC club. They bought the team back in 2020 for a considerable amount. And the duo has been working hard to push the team to better their position in the semi-pro league. Wrexham is one of the oldest football clubs and you can catch the team prepping for the games in the Hulu doc series, Welcome to Wrexham.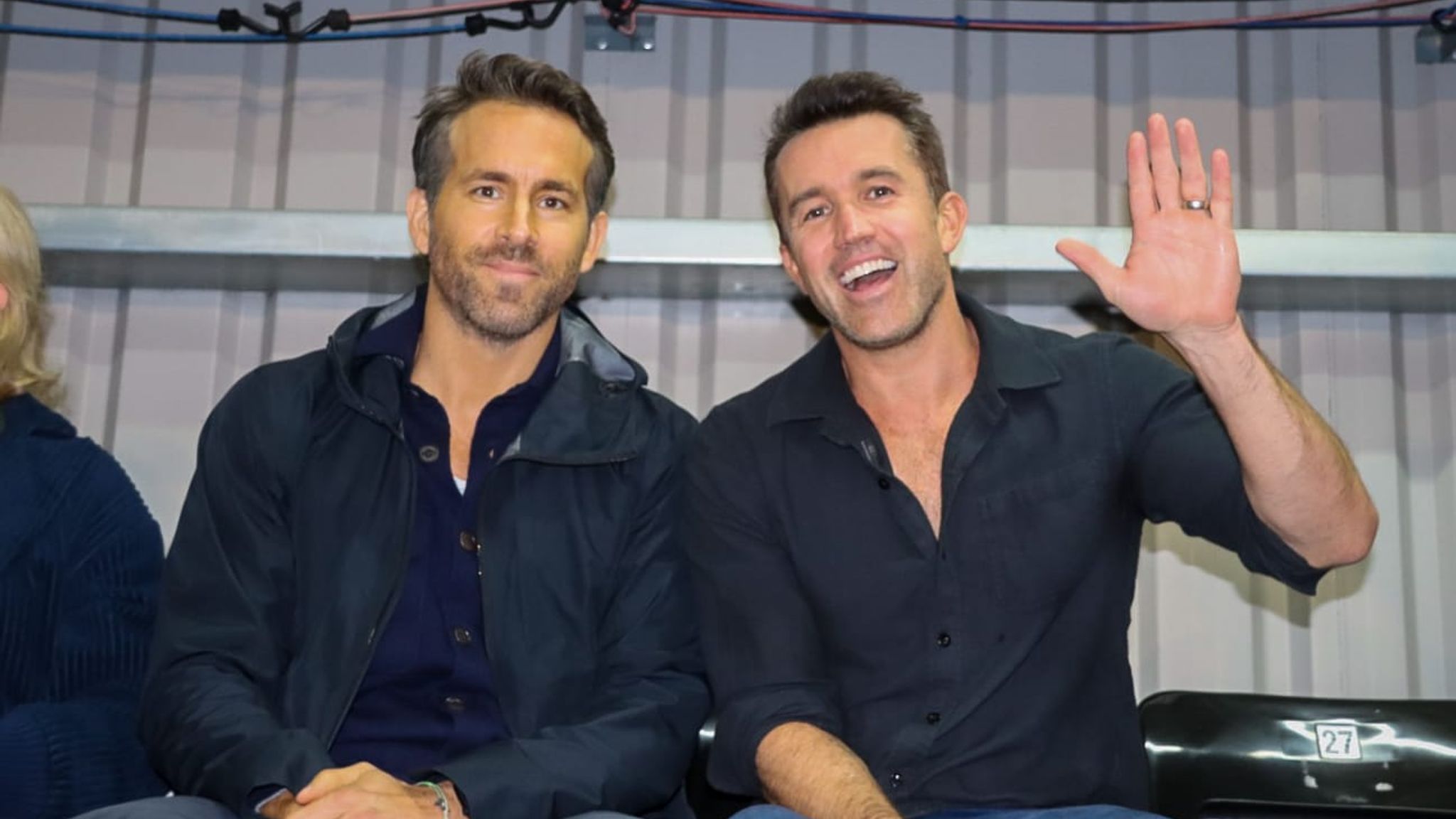 The series premiered its last episode on October 13. To celebrate the last episode, the two partners appeared on BuzzFeed's puppy interview. 
ADVERTISEMENT
Article continues below this ad
Ryan Reynolds and Rob Mcelhenney are not interested in appearing in Ted Lasso because no puppies
Ted Lasso is an award-winning comedy series on Apple+. It's about an American football coach who is hired to manage a British football team. Of course, he is not the best fit for the job and lacks numerous skills. But it is his optimism and determination that drives the team. It does have similarities with Ryan Reynolds and Rob McElhenney as they both own a Welsh team when in fact the former is a Canadian and the latter is an American.
ADVERTISEMENT
Article continues below this ad
This would make for a great cameo in Ted Lasso. So when a fan asked the two whether they would make a surprise appearance in Ted Lasso anytime soon both of them displayed zero interest in it. Rob right away said, "Oh F*ck Ted Lasso." While Ryan wondered whether Ted had 65 puppies or not. Since he did not, the Deadpool star passed on the offer.
Well, we think a part of it is because they were too busy playing with the puppies to consider the question seriously! Because seconds later Ryan was seen adorably scolding a pup for peeing on the carpet, calling him an A-lister for peeing whenever he wanted!
ADVERTISEMENT
Article continues below this ad
Do you want to see the two of them drop in on one of the episodes of the Apple series? We think it would make for a great crossover!