"No one deserves this" – How Henry Cavill AKA Superman Left the World Gasping for THIS Sorrowful Reason
Published 10/31/2022, 7:03 AM EDT
Sometimes, even when a person is so good-hearted, they don't receive it back from the world. The same thing happened with The Witcher star, Henry Cavill. He did an extremely nice thing for all the superheroes but got nothing in return. His fans got furious and called out other parties involved in the incident. However, Cavill still is the same amazingly nice man. But what exactly happened? Why were fans so furious?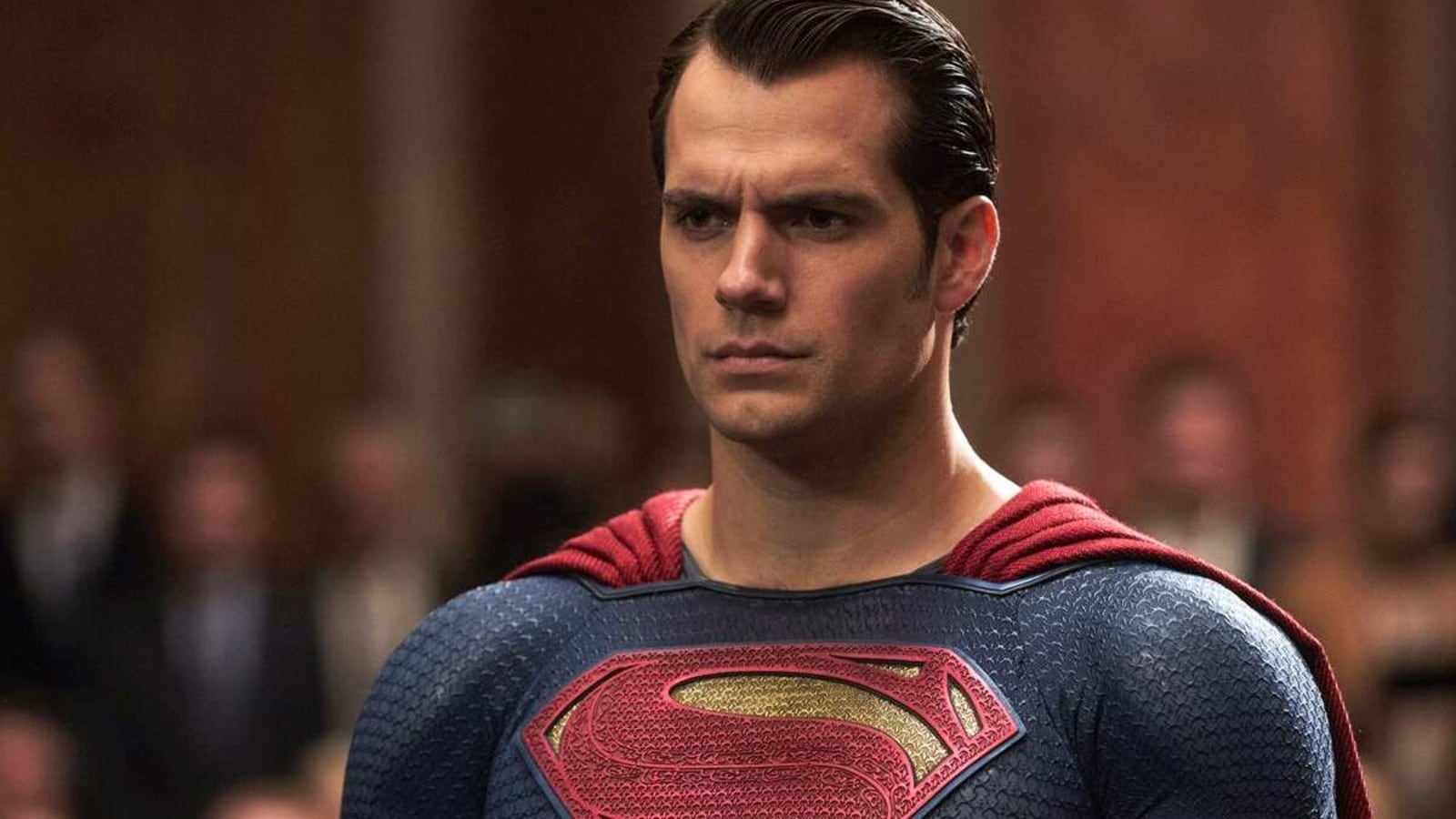 Henry Cavill surprised the entire world by returning as Superman in Black Adam. Fans love the actor not only for his great acting skills but for his genuinely nice nature. His kind behavior with other actors and with his fans is one reason for his huge fan base. But if the actor is this much loved and adored, what happened that his fans got angry?
ADVERTISEMENT
Article continues below this ad
Do we really deserve Henry Cavill?
While fans love The Witcher star immensely, the world ignored him, leaving his fans furious. The actor belongs to the world of superheroes, DC Extended Universe, alongside Marvel Universe with other heroes. While the two universes often battle for supremacy, they celebrate and become friends on a level for one day only, that is National Superhero Day.
In 2017, Cavill, being kind and excited about it, posted a wish on National Superhero Day. He tagged all the DCEU actors and the Marvel actors, including Robert Downey Jr., Ben Affleck, Mark Ruffalo, and many more. Sadly, no one from the tagged entities even acknowledged the post, let alone wished him back. This kind gesture of Man of Steel went in vain until recently.
Liam Crowley, a Comicbook writer, reminded the world that once The Witcher offered a kind gesture, but no one except for Jason Momoa responded. This made fans angry as they expressed their feelings with different speculations.
Fans divided over the lack of response from other superheroes
While some fans thought it was just an expression of the proud moment of the actor, others thought something else. Some thought maybe the tagged actors' accounts are managed by their managers. They must have missed the post and not responded to it. Others thought the world doesn't deserve a man like Cavill and so forth.
kind reminder that Henry Cavill once celebrated nat'l superhero day, tagged like every working comic book movie actor, and only Jason Momoa responded.

purest of souls. born to do this. no one deserves this more than him. pic.twitter.com/nHmVzn3niQ

— Liam (@LiamTCrowley) October 24, 2022
never heard a bad word about him – many prob missed the post / didn't think to comment. still, tugs at the heart strings.

— Liam (@LiamTCrowley) October 24, 2022
He's also incredibly into comics games and even warhammer. Being Superman to millions is like living a dream to him and it sucks so few share his love of what he represents to so many

— LongBomgos on the road to starfield (@LBomgos) October 25, 2022
https://twitter.com/jj_claxton/status/1584717044247035905?s=20&t=mWxPGOkJQgnHoHVGZD9Lvg
Imma be honest, they probably have other people run their accounts for them, I don't think too many celebrities actually run their own stuff

— Lazy Ideas (villain era) (@Nobody_Media) October 25, 2022
Cavill is probably the most down to earth guy in superheroes right now. Plus his passion for the Witcher is crazy. Such a cool dude.

— Babs (@babsaiih) October 25, 2022
ADVERTISEMENT
Article continues below this ad
Remember he went to his nephew's school? Just to prove that the kid is telling the truth? That his uncle is superman?

— 𓆩♡𓆪SanChae Park-Lee® (@dianneclynne) October 25, 2022
They were jealous beacuse Superman would, alone, defeat all the other super heros

— RG (@rgavr) October 25, 2022
ADVERTISEMENT
Article continues below this ad
What do you have to say about this? Do we really deserve Henry Cavill? Tell us in the comment box below.