'Never Have I Ever' Cast Guesses Where Maitreyi Gave Her Audition for the Role
Published 08/24/2022, 11:30 AM EDT
Never Have I Ever is undoubtedly a binge-worthy show. The show's new season is finally streaming on OTT. The program excelled at being sympathetic and handled adolescent difficulties in a charming and hilarious way. Recently, the cast of the show participated in a game show, where they played some fun games with each other. One of the games was about answering questions about each other. Since the show has completed its 3 seasons, the game was to target how well the cast knew each other.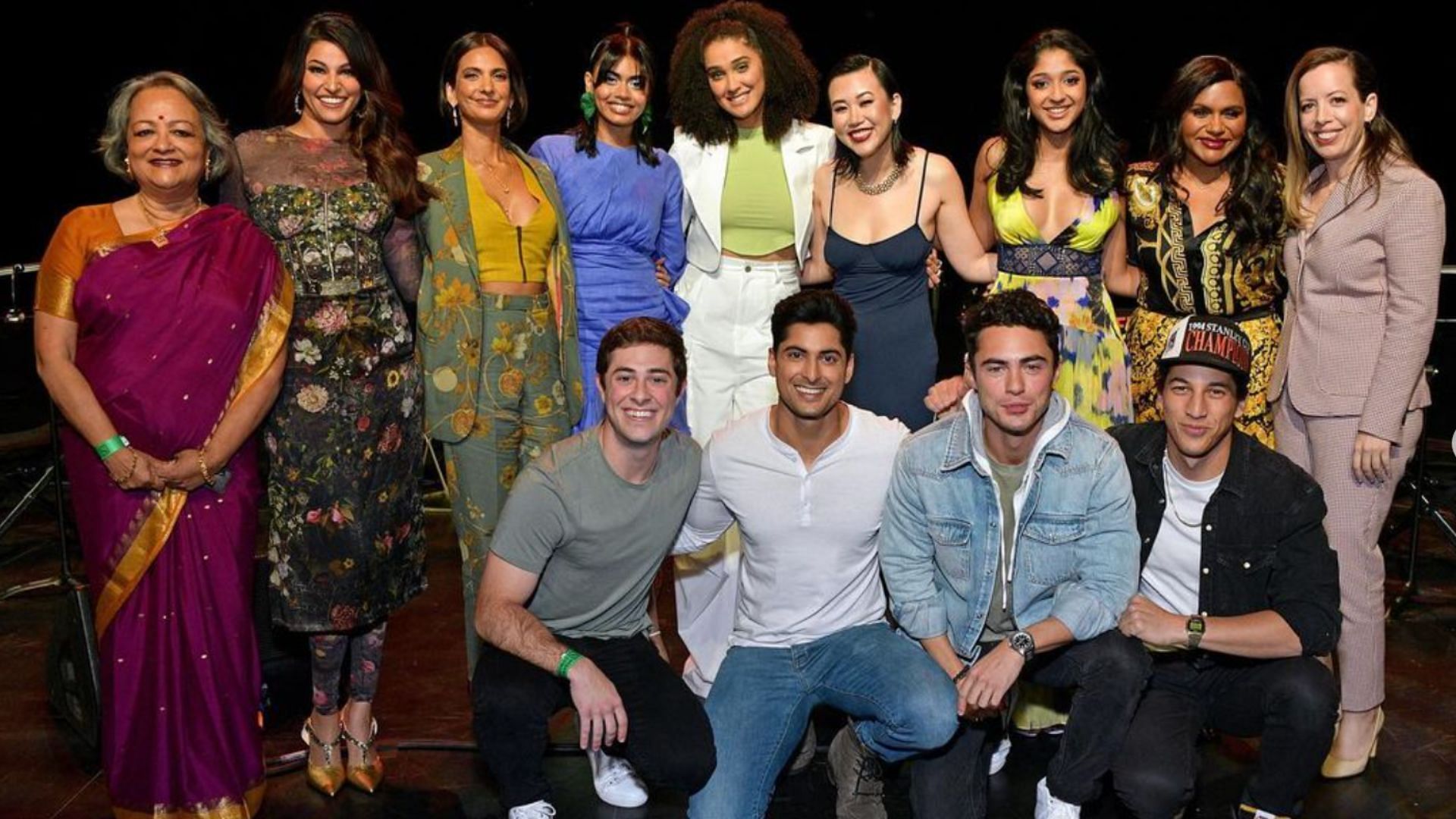 However, the video includes the young members of the cast, it's worth watching. In one of the segments, Maitreyi asks her fellow stars about the place where she auditioned for the show. Let's see who answered it correctly.
ADVERTISEMENT
Article continues below this ad
Never Have I Ever… known my friends so well!
While the video begins with the rest of the cast members guessing Lee Rodriguez's celebrity crush (which is Zendeya and Ramona Young, by the way), we will skip to our main question which is where did Maitreyi audition for Never Have I Ever? Starting with Megan Suri, aka Anessa's guess which was either at Maitreyi's house with Shaharah or Shaharah's house.
Wait, who is Shaharah? She's actually Maitreyi's best friend. Moving on Lee Rodriguez, aka Fabiola's guess was either at Maitreyi's high school with Shaharah or at Shaharah's home. Ramona Young, aka Elenor, thinks that too. Darren Barnet, aka Paxton, believes it was at her high school. And, at last, Jaren Lewison, aka Ben, said it was at the library of her high school with Shaharah. To everybody's surprise, Jaren is correct. Check it out in the video yourself.
Maitreyi herself confirmed that it was shot at the Meadowvale Community Center Library along with her best friend. Surprisingly, Megan Suri also guessed the library which nobody believed. The clip was replayed where Megan can be seen mouthing "the library" and hence she's won a point too.
ADVERTISEMENT
Article continues below this ad
We have also brought you Maitreyi's original audition tape. Here, she talks about how she came to know about the show and how she auditioned for it.
ADVERTISEMENT
Article continues below this ad
Well, whatever the way would be, let's be thankful that we got the best version of Devi Vishwakumar. If you haven't watched the new season of Never Have I Ever, binge it now only on Netflix!