"Now I know" – Arnold Schwarzenegger Accepts Feeling Like Co-Star Danny DeVito After a Recent Meet With NFL and UFC Players
Published 03/30/2023, 1:00 PM EDT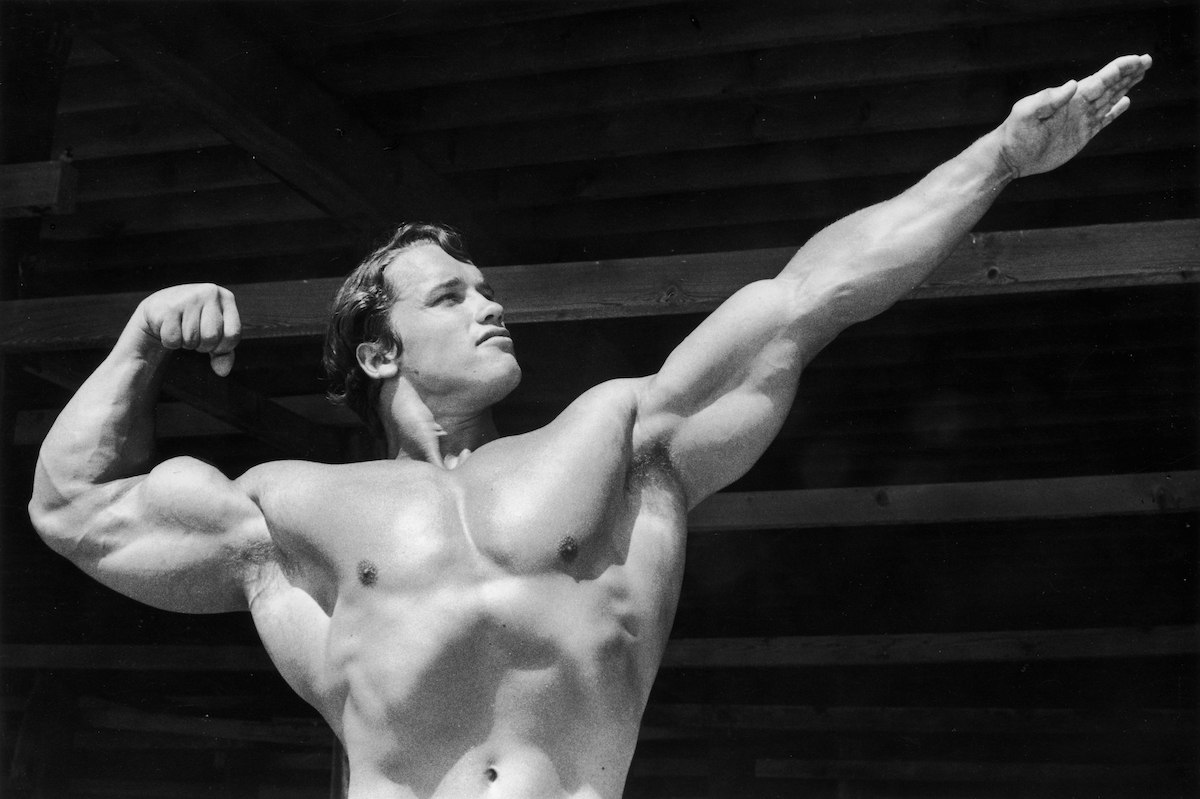 Arnold Schwarzenegger finally understands what it is like to be the smaller person in the room. The Terminator actor has enjoyed the privilege and honor of often being the biggest one in the room, thanks to his physical features. But time teaches everyone to be a bit grounded. For The Predator actor, the time came just recently when he met UFC and NFL players.
At 75 years old, the actor is still active in the entertainment industry, meeting and greeting people. Adapting to modern times, he often takes on social media platforms to share knowledge, insight, and a little humor. Here is the reason why a recent meeting made him sympathize with former co-star Danny DeVito.
How a meet with today's professional players grounded Arnold Schwarzenegger
ADVERTISEMENT
Article continues below this ad
The Austrian Oak initially got cast into Hollywood roles just for his out-of-the-world physique. But records and achievements are only taken to another level through time. Even the 6.2 ft. bulked-up actor looked smaller when compared to some of the NFL and UFC players. Schwarzenegger took to Instagram to share a photo with NFL player Mekhi Becton and UFC champion Francis Ngannou. He captioned the photo, "Now I know how Danny feels. @francisngannou @big.ticket73." With a height of 6.4 and 6.7 inches respectively, Ngannou and Becton stand tall and massive. 
https://www.instagram.com/p/CqWUboGPWoZ/?utm_source=ig_web_copy_link
As for Danny, he was referring to his 1988 Twins co-star, Danny DeVito. At 4.10 inches, the latter complimented perfectly with Schwarzenegger's physique. They were cast together as fraternal twins to highlight the contrast between their physical aspects, despite sharing blood. While Schwarzenegger looked massive in it, he understood what it is like being on the other end, after meeting these professional players.
ADVERTISEMENT
Article continues below this ad
But with growing age, the once competitive builder has learned to slow down and enjoy fitness in a safe and fun manner.
The actor enjoyed a long period of being a pinnacle of bodybuilding
The Hercules in New York actor holds the title for winning a total of seven Mr. Olympia titles, with six of them being consecutive wins. He only stopped competing to concentrate on his acting career, which also proved to be successful. From the Terminator franchise, True Lies, to Commando he remains a forever icon even if he is not the tallest man around. The ironman will next be seen in Netflix's Fubar to debut as a lead in a series. 
ADVERTISEMENT
Article continues below this ad
What did you think of his photo with the NFL and UFC personalities? Share your thoughts in the comments.