Steven Spielberg Movie Starring Oscar Winners Leonardo DiCaprio and Tom Hanks is Coming to Netflix in July
Published 07/01/2022, 5:30 PM EDT
A delicious serving of comedy, romance, and thrill. An MTV punk and expertly made pop-corn film alive with energy, style, and momentum at heart. Steven Spielberg's Catch Me if You Can is a remarkable parable about denying reality until reality catches up to you. It stars Leonardo DiCaprio, the boy actor who defines Titanic and the man who took home the win for The Revenant. Joining him is none other than America's dad, Tom Hanks, to bring in the essence of the movie.
Now, if you are wondering why we are sharing this piece of information here, that's because the movie is soon to hit our beloved OTT platform, Netflix. And here's everything you need to know about it-
What is Leonardo DiCaprio and Tom Hanks's movie, Catch Me if You Can, about?
ADVERTISEMENT
Article continues below this ad
An excellent account of the FBI's most wanted, Spielberg's amiably light-footed chase gets the job done. Apparently, it is a true story of a 17-year-old con artist and the Tom and mouse chase that follows. Before turning 18 years old, Frank Abagnale Jr., played by Leonardo DiCaprio, worked as a doctor, a lawyer, and a co-pilot for a significant airline.
He was an expert at deceit and a superb forger, whose talent earned him his first significant claim to fame: FBI Agent Carl Hanratty, the very famous Tom Hanks, makes it his top priority to apprehend Frank and bring him to court, but Frank is constantly one step ahead of him. Frank Abagnale Jr., became the most successful bank robber in American history at the age of 17. Sure, appearances can be deceiving. But no one in history ever thought that a teenager can be capable of looting more than $4,000,000.
If you are curious enough to know his life history through the eyes of Spielberg, the wait is now over. Leonardo DiCaprio's Catch Me if You Can will soon be available on Netflix.
ADVERTISEMENT
Article continues below this ad
Catch Me if You Can (2002) is coming to Netflix in July 2022
Yes, it's true. While the movie is already available in many other regions, Tom Hank and Leonardo DiCaprio will land on Netflix US this month, bringing the best chase to our homes. It was removed from the platform in November 2021. However, after a gap of 7 months, the streaming giant has decided to bring back this masterpiece yet again. A perfect blend of comedy and drama, Netflix is in the mood to give us some nice entertainment through the movie.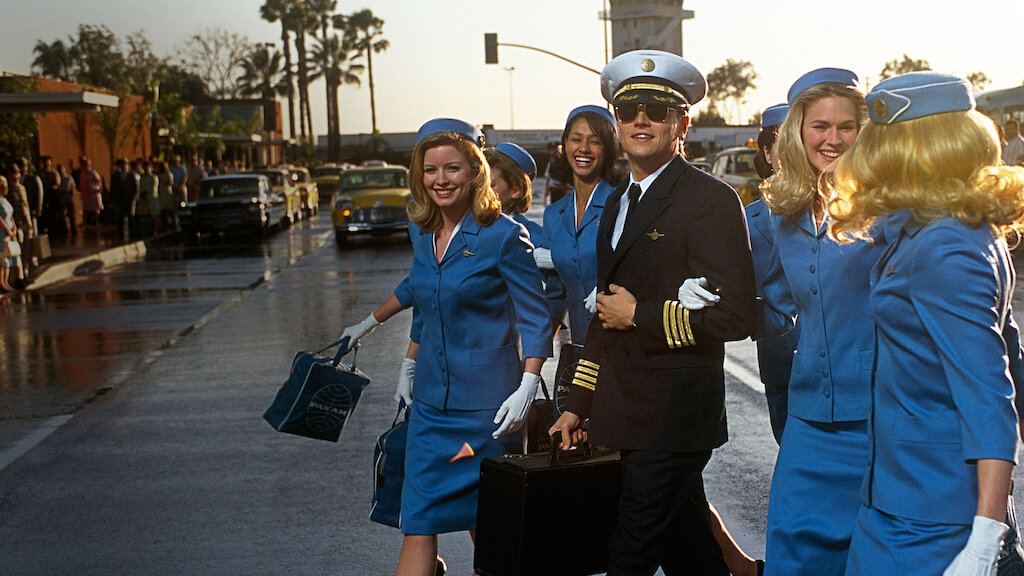 ADVERTISEMENT
Article continues below this ad
This power-pack of light-hearted tone and natural humor has an IMDb rating of 8.1/10, and a 96% Tomatometer score. Have you already watched this crime/comedy? If yes, let us know in the comment section whom you like more- the catch or the hunter.