Is Prince William Holding a Grudge Against Prince Harry and Meghan Markle? The Royal Author Answers
Published 11/16/2022, 12:30 PM EST
Prince Harry and Prince William have been at loggerheads since the former's exit from the royal family with his wife Meghan Markle and son Archie two years back. It is believed that the two brothers had a falling out when the Prince of Wales expressed his apprehensions over how fast the Sussex royal was moving in his relationship with the former American actress.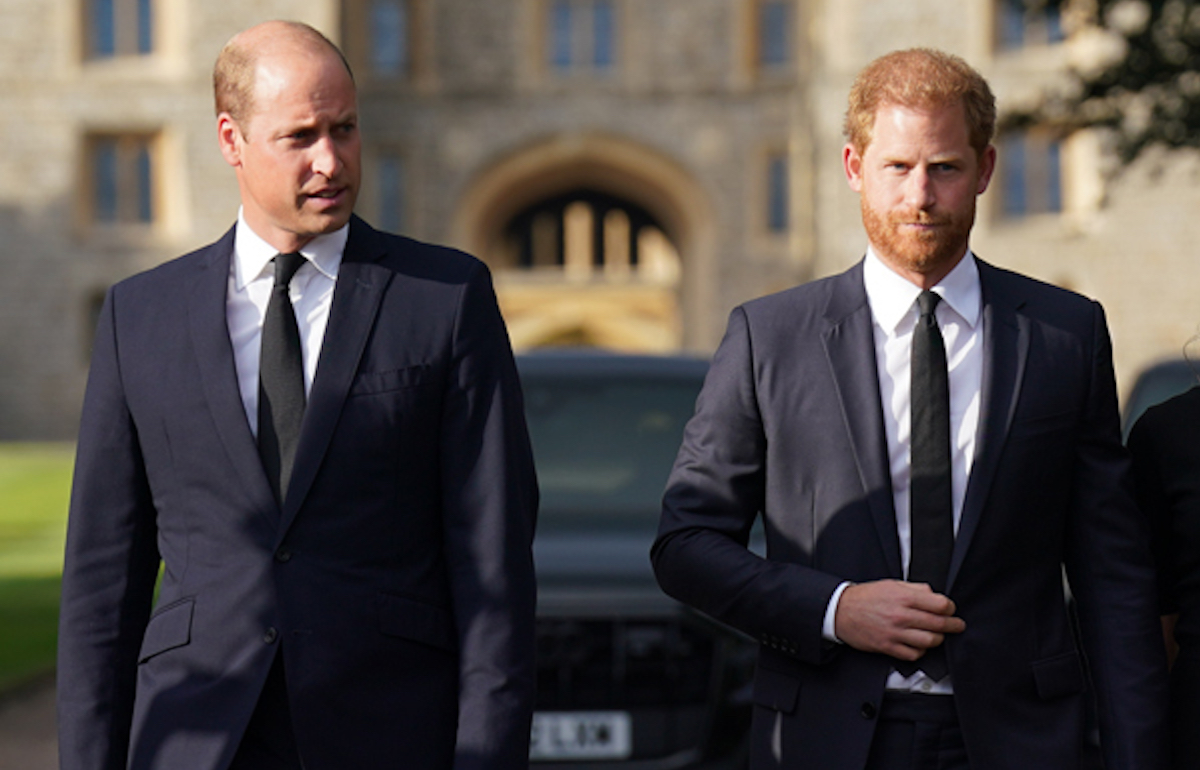 The relationship between the two further worsened last year. In the interview with Oprah Winfrey, the Duke of Sussex revealed that Prince William was trapped in his royal duties. Royal brothers met each other after a long time in September because of the demise of Queen Elizabeth II. The family put up a show of unity at the funeral and other services.
ADVERTISEMENT
Article continues below this ad
Prince Harry and Prince William made a statement as they walked together alongside their wives to greet the mourners outside Windsor Castle. The royal author Christopher Anderson has reflected on the relationship between the Sussex royal and the next-in-line to the thrown.
Prince William was not cordial with Prince Harry and Meghan Markle
Despite being spotted together at the Queen's funeral, there was hardly any communication between Prince Harry and Prince William. The royal brothers looked aloof from each other. Speaking about the behavior of the Prince of Wales, the author of The King: The Life of Charles III revealed that William was still holding grudges against the Sussexes. Anderson also believes that Harry's memoir Spare is also the reason behind the distance between the two brothers. 
ADVERTISEMENT
Article continues below this ad
"I think William is still holding a huge grudge. If there ever was a chance for them to mend things, I suppose that was it. But then again, this book is hanging over everyone's head," Anderson said, as mentioned by the Hindustan Times. 
Further, the royal author also claimed that Prince Harry and Meghan Markle looked distant and out of place during Queen's funeral. Christopher Anderson believes that it was hard for the Sussexes to be with the royal family in the United Kingdom. He also pointed out how the Duke was not allowed to wear his military uniform in one of the services. 
ADVERTISEMENT
Article continues below this ad
Do you think there will be any reconciliation between the two brothers in the future? Let us know in the comments.