Is Henry Cavill Okay With His Superman Having Red Underwear in His Suit?
Published 08/30/2022, 10:37 AM EDT
What comes to your mind when you hear the name, Henry Cavill? Superman or The Witcher? Well, the correct answer is both. The actor has done a great job portraying two of the legendary characters who will be remembered forever. Man of Steel, which came out in 2013, was the first movie in the DCEU franchise. It was a Superman movie that brought the Last Son of Krypton into the modern day, but it didn't have the famous red underwear that Superman wears.
Since his first appearance in Action Comics in 1938, Superman's famous red trunks have been a part of his iconic outfit. However, they were not in the 2013 movie, both for reasons of style and to match the comics at the time. The movie does, however, have a good in-universe replacement for the red trunks. We found an old interview of Henry Cavill, where he compared the old versions of Superman to the new one. He also talked about Superman's famous "underwear".
ADVERTISEMENT
Article continues below this ad
Henry Cavill enjoyed his costume
Last year, Henry appeared on The Late Show with Stephen Colbert. There, he was urged by Stephen Colbert to think about donning a pair of red trunks. The Man of Steel actor is preparing for The Witcher's upcoming second season to premiere on Netflix, but he would have to answer some DC Comics-related questions as well. Colbert enquired that he very much liked how Henry's version of Superman looked. But the fact that this superman doesn't wear red underwear was constantly bothering him. He said, "What do you think about his not having the large red underwear? Mostly because he seems rather bare to me."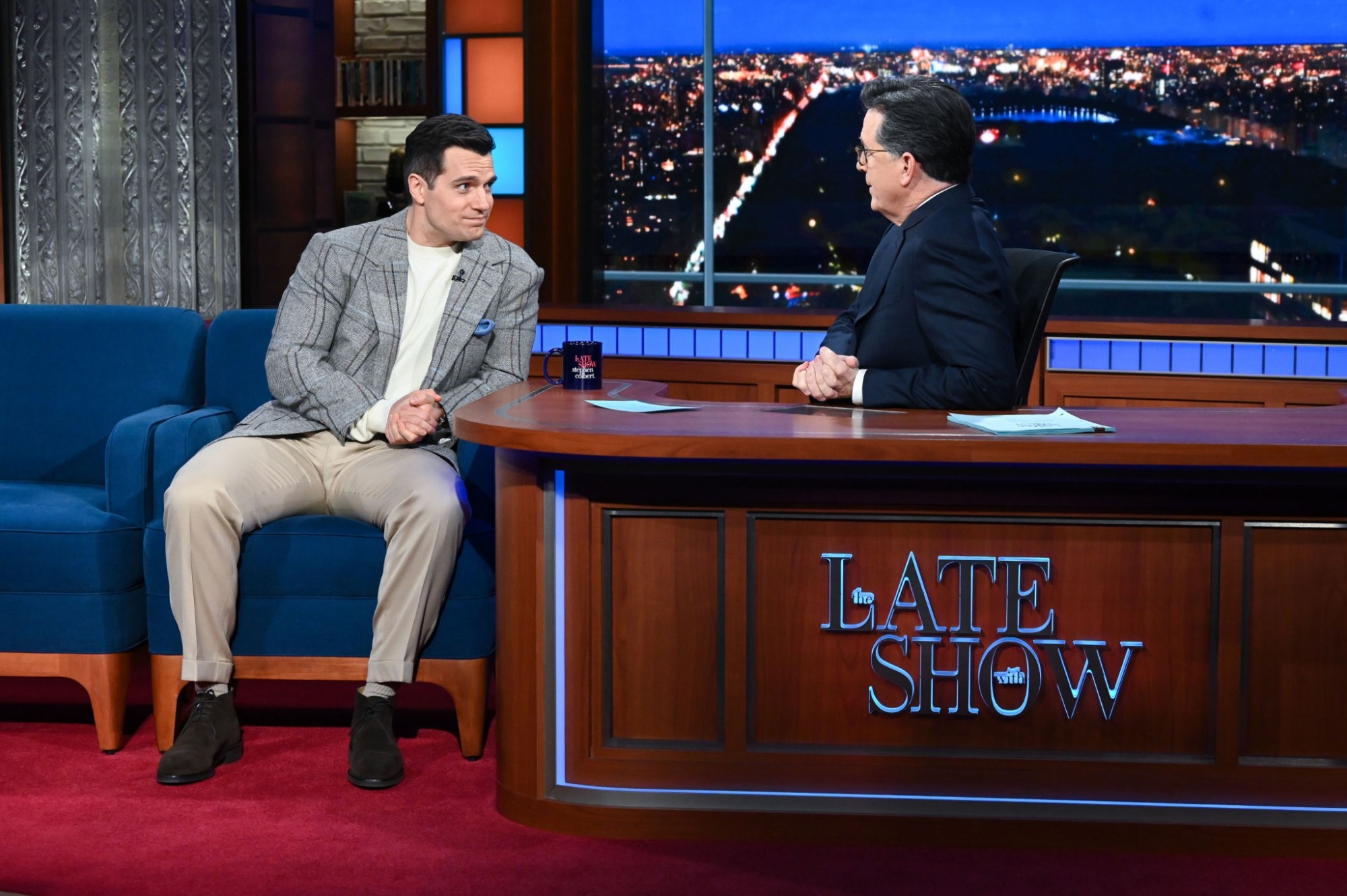 ADVERTISEMENT
Article continues below this ad
Cavill laughed at the joke while remarking on how much he enjoyed his costume. The Superman actor would be pleased to attempt to include some allusions to the character's past, if the corporation chooses to cast him in the role once again. The actor is friendly as usual, even making fun of the late-night host for his prior remarks against the Man of Steel casting.
As Superman, there are still a lot of narratives to be told, and Cavill said he would absolutely welcome the chance. He doesn't believe that Superman falling to the ground and wailing thereafter was in the original screenplay, but he wanted to convey the suffering he was experiencing. Tears were flowing as he shot many more emotionally charged shots than the creators chose.
ADVERTISEMENT
Article continues below this ad
Well, Henry is happy with his Superman costume and is looking forward to the second season of The Witcher. Have you seen it? If not, watch it now only on Netflix.