Henry Cavill's Undying Love For THIS Activity Takes Precedence Even Over Hanging Out
Published 11/24/2022, 5:15 AM EST
If Henry Cavill is nowhere to be found, not even with his pet Cal; he is probably in his shorts, a loose tee, and playing one of his favorite video games at his villa in California. The Witcher actor's love for the games is nothing new to the world. He is now a critically acclaimed actor, with a net worth of $45 million as of 2022. Cavill is perhaps always down to playing his favorite video games than stepping out of his mansion.
It was the Britisher's love and passion to play the Witcher games that perhaps helped him nail the role. Within the short span of two seasons, Cavill won the hearts of millions with his jaw-dropping swordplay. So much so that fans started signing petitions and threatening to boycott the medieval monster-hunting mayhem if he did not return as Geralt of Rivia in season 4. Now if we flip the hourglass to some three years earlier, you would know why the world calls him a true gaming geek.
ADVERTISEMENT
Article continues below this ad
Cavill has played The Witcher games more times than one can imagine
The fan-favorite Geralt of Rivia apparently sat with GQ to talk about his love for video games and how it has only heightened over years just a few hours before The Witcher season 1 premiere. And there it was at that moment that he shared his little secret. Cavill has played developer CD Projekt Red's 100-hour role-playing epic two-and-a-half times to completion. He has apparently played the game at different difficulty levels. He then told how he has often ruined six-seven hours of gameplay because of a small distraction.
ADVERTISEMENT
Article continues below this ad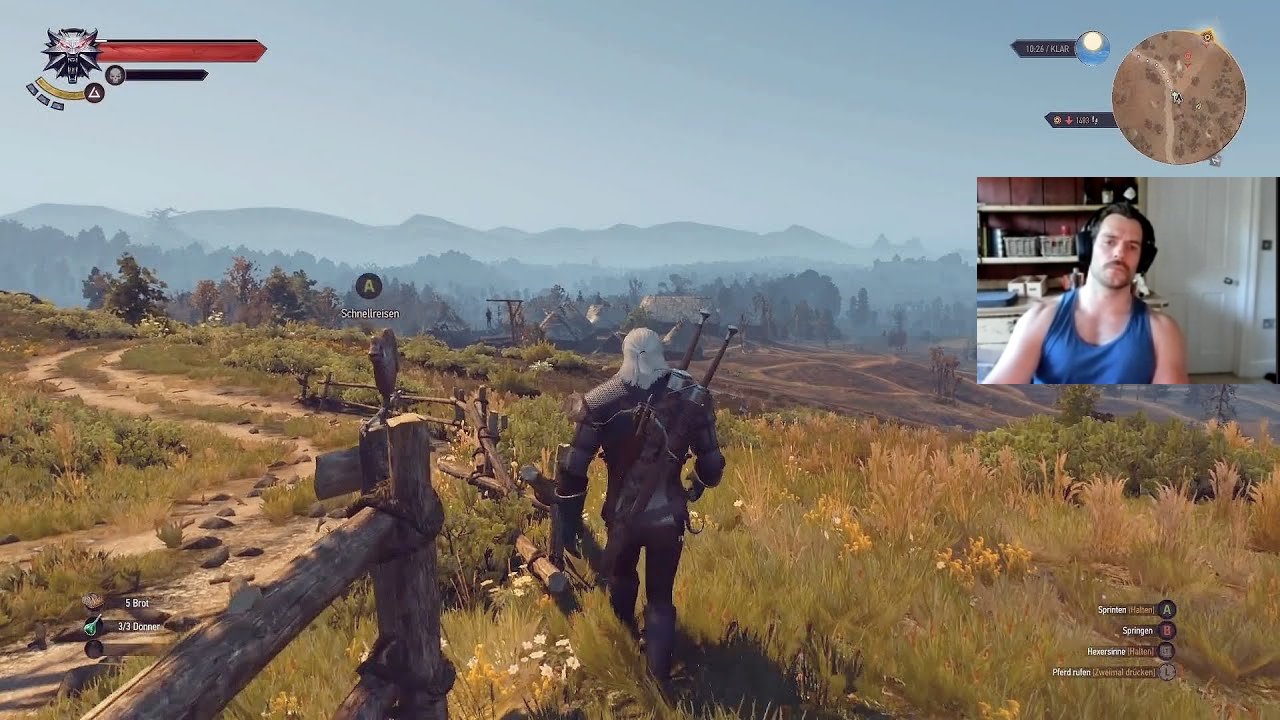 Back then as well, Cavill had made it pretty clear that he wanted to protect the lore. "I want to do it as true to the lore as possible. For me it was about bringing my love for the character to the show, as a fan – I want to protect it," said the actor. Had the showrunner truly considered the actor's demand, fans would perhaps get to see more of him in the fantasy series.
The celebrity entity also talked about how conscious he is whenever he goes out in public. "Every time I step out my front door, I'm hyper-aware," he says. Further explaining the paparazzi and the people are always secretly taking pictures and later on making them go viral. But at home, the Brit Superman "gets to sit playing games for ridiculous amounts of hours and escape there, because going outside has the opposite effect."
ADVERTISEMENT
Article continues below this ad
Are you also a gaming nerd just like our Geralt of Rivia? If so, have you played the Witcher games? Let us know in the comments below.