Fans Go Bananas as One of the Characters on 'About Elementary' Mistook Millie Bobby Brown for the Musician Bobby Brown
Published 10/02/2022, 6:30 AM EDT
Confusing a person with nearly similar names is a common trait among humans. But have you ever thought that this confusion could give birth to a hilarious situation? Well, Abbott Elementary seems to have nailed it this time. The show has not just confused superstars; it has had them confused with a mind-boggling match. One of the stars that have been confused is Netflix's favorite Millie Bobby Brown.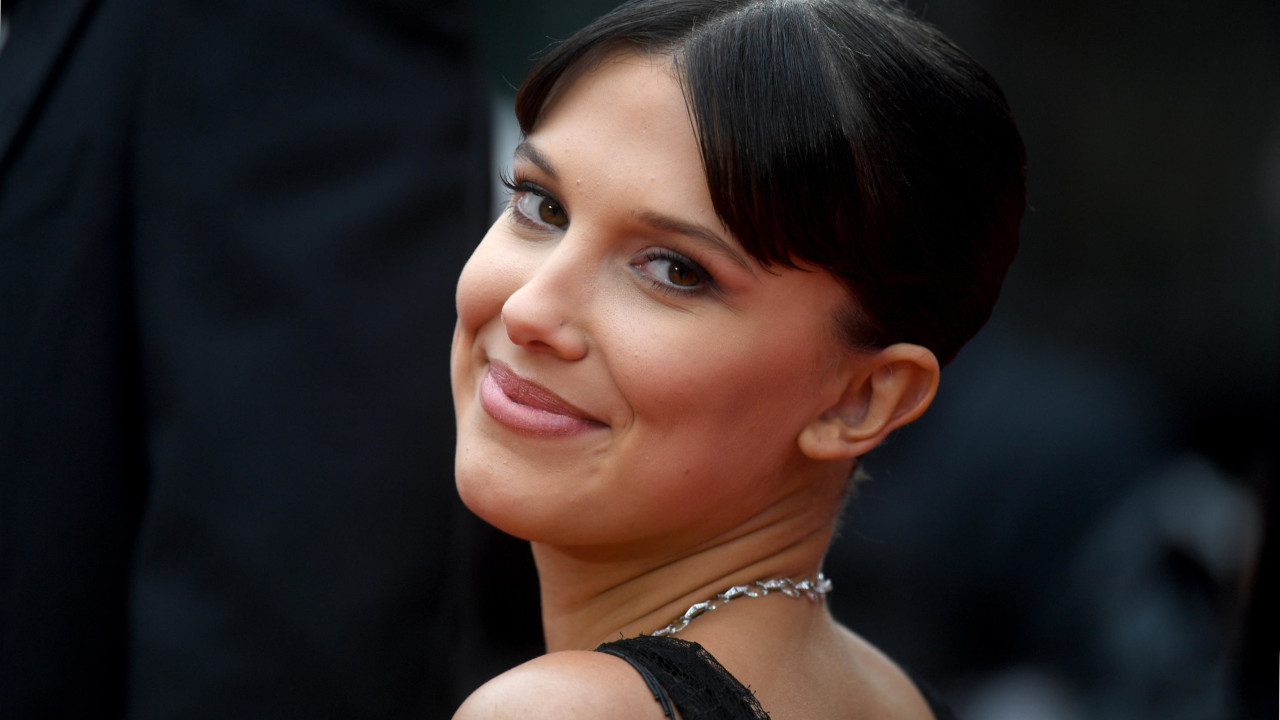 Brown has been in the news the whole year for various reasons. This year marks the release of two of the most anticipated sequels to Brown-starred films and series, Enola Homes 2 and Stranger Things 4. Apart from that, Millie has been in the news for her relationship with Jake Bongiovi. And now she is making headlines over this confusion.
ADVERTISEMENT
Article continues below this ad
Millie Bobby Brown vs Bobby Brown
Abbott Elementary begins with a documentary filming an elementary school. We meet schoolteachers who deal with the mundane tasks of teaching students and surviving a misinformed administration despite little resources. One of the principal characters of the show is Barbara Howard, portrayed by Sheryl Lee Ralph, who won the Emmy Award for Outstanding Supporting Actress in a Comedy Series, for her role in Abbott Elementary. Howard is a kindergarten teacher with a deep connection to her religious side.
The Millie Bobby Brown confusion happens in the second episode of the second season, titled Wrong Delivery. The episode opens with a discussion among the faculty about their favorite Spider-Man. Ava has some ideas on how the next one should look and sound. On the other hand, Barbara has no idea who these stars are and wants a Black Spider-Man. She decides in the end that the very white Brian Austin Green would be a good choice.
But she confused him with Brian Tyree Henry. This seems to be a reoccurring theme in Barbara's life. She has no clue. Other celebrities she has mentioned include Carrie Underwood, whom she mistook for Kerry Washington. Millie Bobby Brown for Bobby Brown, Tommy Lee Jones for James Earl Jones, and Michelle Williams for Michelle Williams (the one from Destiny's Child).
This creates extremely funny situations, leading to the title of the episode. Fans were thrilled after watching this, and Twitter witnessed some of the best responses to the episode.
https://twitter.com/dumbledokyungso/status/1575902012402634753?s=20&t=573g4lYu92qIB6GH6b76BA
https://twitter.com/BigBadTay/status/1576013890973970433?s=20&t=R82y7oNozQkAxQJwEvq0Xw
I am old so I know (as in don't) most of these people as well as Barbara does, thanks for educating me

— @rosel@toot.community (@rozmerlin) September 30, 2022
ADVERTISEMENT
Article continues below this ad
Well, let us hope someone corrects Barbara, otherwise, this woman will make herself a whole new Spiderman with a whole new cast. However, if you want to watch Millie in something she has actually worked in, you can binge Stranger Things today.
ADVERTISEMENT
Article continues below this ad
Who else do you think Barbara will confuse? Leave your guesses in the comments below.