"Do you know who does my stunts"- When Ryan Reynolds Revealed Tom Cruise To Be His Stunt Double
Published 10/24/2022, 10:11 AM EDT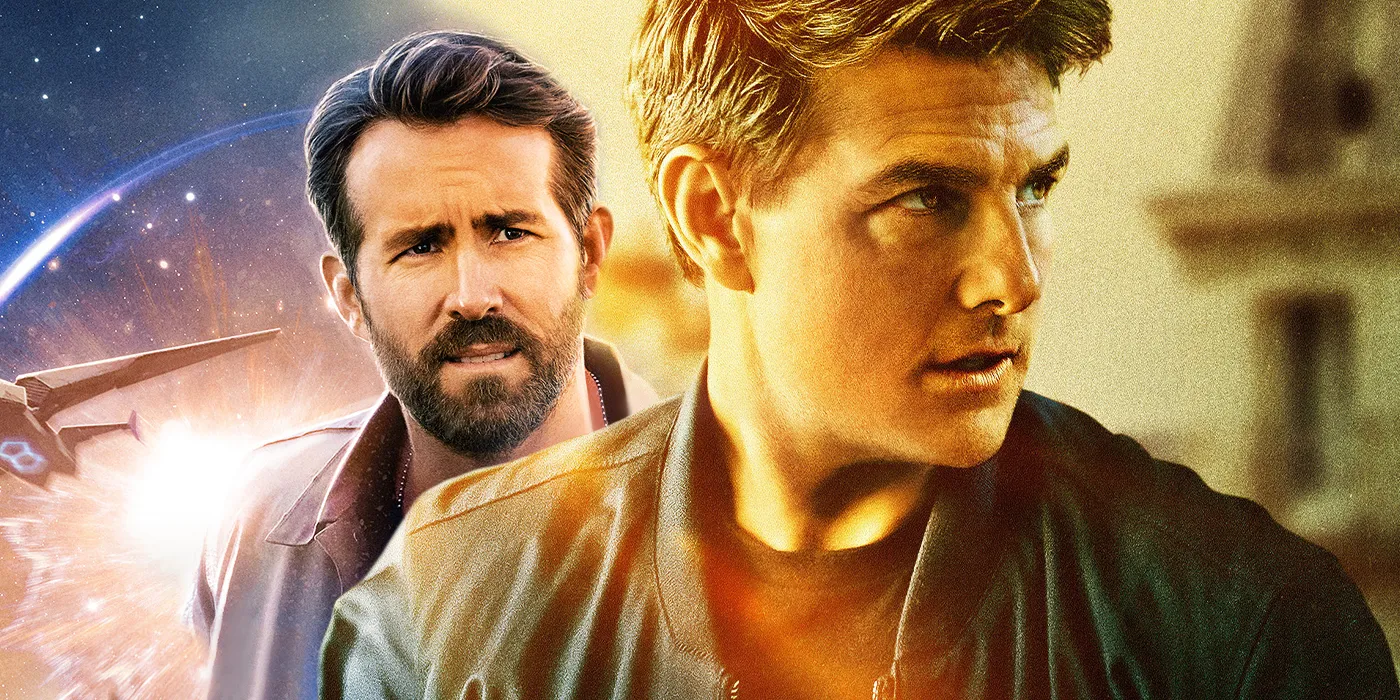 There are few actors in the world that have the versatility that Ryan Reynolds has. The Canadian-born actor in his three-decade-long career has done everything from hardcore action to emotional tear-jerkers. And his ability to make audiences roll on the floor laughing is unparalleled. However, one thing that the Deadpool actor can not do is his own stunts. But he does get a major Hollywood star to do them for him, or so he says.
ADVERTISEMENT
Article continues below this ad
A few years back, while promoting his sci-fi film, Life, Ryan Reynolds sat with his co-star Jake Gyllenhaal to do an autocomplete interview. In that interview, Ryan finally revealed the name of the megastar Tom Cruise as his stunt double.
ADVERTISEMENT
Article continues below this ad
Is Tom Cruise really a stunt double for Ryan Reynolds?
Viewers love Ryan for a number of his films, for some he is the king of rom-coms such as The Proposal, or for others like us he is the action king of Hollywood with films like The Adam Project and Red Notice under his belt. As a result of acting in such high octane film Ryan needs to complicated stunts that he can not do himself. But no need to worry apparently Hollywood superstar Tom Cruise does it for him.
While taking the auto-complete interview Jake was asked if he did his own stunts to which the actor replied a simple "no." But simplicity eludes our Ryan. As soon as Jake finished, Ryan popped the question to him asking, "Do you know who does my stunts?" and quickly Ryan hilariously shared that none other than Tom Cruise is his stunt double.
Cruise certainly has a reputation for doing extreme stunts all by himself something even Henry Cavill was surprised by. However, we doubt he provides his talent to Ryan, who clearly was joking while giving the interview. Although an exciting thing to note is that Tom was one of the early choices for The Adam Project and not Ryan Reynolds.
ADVERTISEMENT
Article continues below this ad
Do you think Tom would have been better in the role of Adam? Feel free to share all your answers with us in the comments below.
Stream The Adam Project only on Netflix.
ADVERTISEMENT
Article continues below this ad