Disney's 'Pinocchio' Starring Tom Hanks vs Netflix's 'Pinocchio' Directed by Guillermo Del Toro; How Are Both the Movies Different?
Published 08/25/2022, 3:30 PM EDT
Originally, in the novel, Pinocchio is a marionette who gains wisdom through a series of misadventures that lead him to become a real human as a reward for his good deeds. This original work has been translated into as many as 260 languages worldwide. Since the first publication of the novel, it has inspired hundreds of new editions, stage plays, merchandising, television series, and movies, such as Walt Disney's animated version. Now, Netflix is also making a stop-motion musical film with Guillermo Del Toro. Disney is also recreating the tales of Pinocchio. What would be different in Netflix's movie than Disney's adaptation?
The Classic tales of Pinocchio by the two streaming giants
Guillermo del Toro and Robert Zemeckis; both these filmmakers are ready to retell the original Italian story of 'Pinocchio'. Robert has teamed up with Disney to bring back the timeless story. The Disney movie gives the live-action remake treatment following the style of Beauty and the Beast and Aladdin. Disney's Pinocchio seems to be in Zemeckis' limited creative field. The viewers will have to wait till September to see how effectively Disney could retell the story.
ADVERTISEMENT
Article continues below this ad
Guillermo's adaptation with Netflix is a little different from other adaptations. Guillermo has kept the essence of the original story while changing many details. He has recreated the settings and setups. Guillermo, as usual, hasn't limited his creative genius and dared to have a wider vision. The plot of Pinocchio is darker and more emotional. It will take you to his world while giving you a different experience.
The cast difference between the two adaptations
Everyone is waiting for these two streaming giants' different versions of the same story. With the creative and plot adaptation differences, the cast of both movies is also different. While both of them have A-line stars, here is the list of the actors.
Disney's Pinocchio stars Tom Hanks, Cynthia Erivo, and Luke Evans with Benjamin Evan Ainsworth, Joseph Gordon-Levitt, and Keegan-Michael Key in voice roles. Whereas, Netflix Original stars Ewan McGregor, David Bradley, Gregory Mann, Finn Wolfhard, Cate Blanchett, John Turturro, Ron Perlman, Tim Blake Nelson, Burn Gorman, Christoph Waltz, and Tilda Swinton as voice actors.
The First-look photos from both the movies will clarify the differences
While we are talking about the differences between the two adaptations, let us look at some pictures to know more deeply about them. Here's how Netflix has recreated the original adventure story.
Guillermo's trailer for the dark adaptation has received praises from the critics and the viewers.
ADVERTISEMENT
Article continues below this ad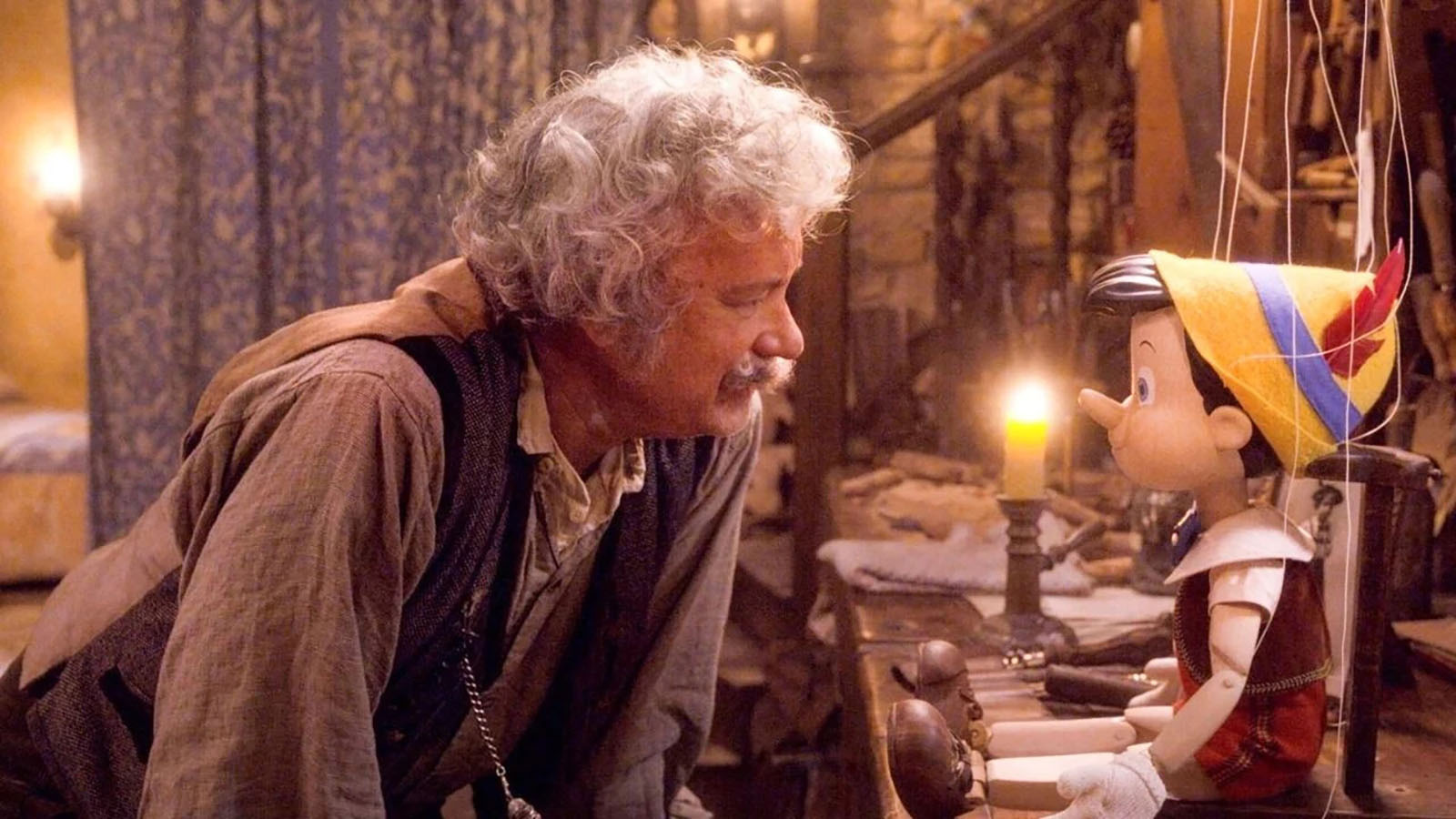 This is extremely different from Netflix's adaptation.
ADVERTISEMENT
Article continues below this ad
While witnessing these major differences in both adaptations, the viewers wish to revisit the original tales once again. Are you also excited to see these Pinocchio movies through two different eyes of streaming giants? Share your views about these adaptations with us.