Did Prince Harry and Meghan Markle Leave the Royal Family For "privacy"? Couple's Press Secretary Answers
Published 12/12/2022, 11:30 PM EST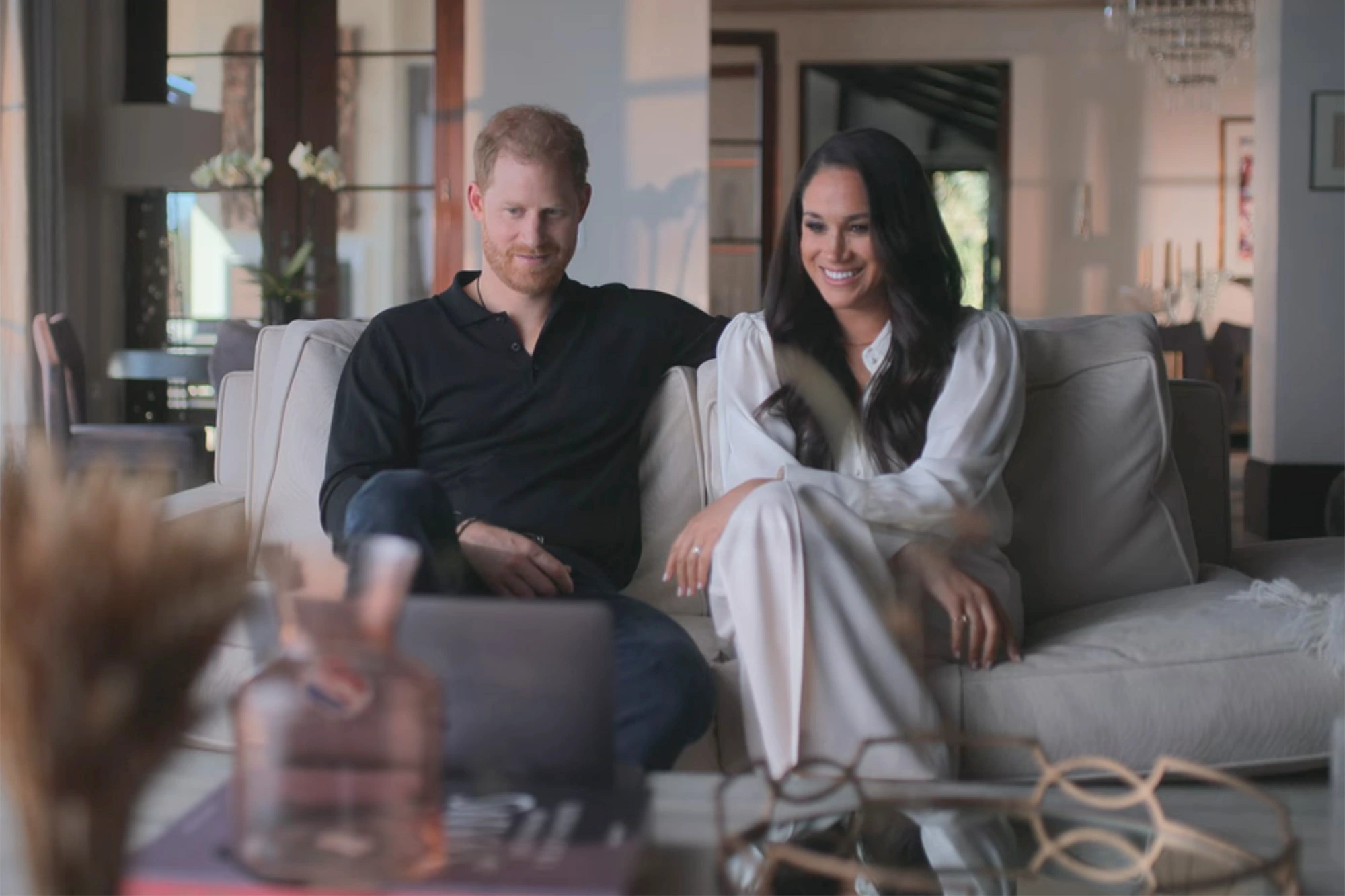 Each and every sentence that Prince Harry and Meghan Markle affirmed in their docuseries has called for introspection by the masses. Some are overwhelmed to witness their courage and go against Palace rules to showcase the dreaded horrors of the closed doors. Whereas others had their fair share of abhorrence and hatred overloaded for the couple. There have been some sensitive statements given by the couple that created a stir in the crowd.
ADVERTISEMENT
Article continues below this ad
ADVERTISEMENT
Article continues below this ad
Many of them targeted the couple's demand for privacy and their contradictory activities regarding the same. Criticism and backlashes have gone a bit too far for their press secretary to intervene and observe the matter. To give a proper response to all harassment online, their representatives sat down with Reuters and narrowed down the controversy. Seems like the Duke and Duchess never had a privacy problem in the first place. 
Press secretary answers on behalf of Prince Harry and Meghan Markle
Targeting their want for a peaceful life away from any political disputes of the system, infamous Harkle troll Piers Morgan had taken to Twitter to bash the couple. "Imagine bleating for privacy, then doing a kiss-and-tell reality series…?" the journalist tweeted a few days after the Harry & Meghan release. Others had labeled the pair as a 'pair of hypocrisy' after having watched the explosive docuseries. 
Imagine bleating about privacy then doing a kiss-and-tell reality series about your private lives? Then imagine preaching compassion as you trash your family again? Then imagine releasing 1st trailer deliberately to ruin your brother's big trip to America? Repulsive hypocrites. https://t.co/a5JsVeB8Di

— Piers Morgan (@piersmorgan) December 1, 2022
Nevertheless, the Press Secretary of The Duke and Duchess of Sussex has hit back at the accusations. Realizing a statement to Reuters, the authorities said, "The Duke and the Duchess never cited privacy as the reason for stepping back." Elaborating on the misconception further, he said "this distorted narrative was intended to trap the couple into silence." 
ADVERTISEMENT
Article continues below this ad
Perhaps the most striking thing about the new Meghan/Harry Netflix propaganda documentary is just how monumentally boring it is. It is basically several hours of whining by two extremely privileged, ultra woke and uber wealthy narcissists living a life of tremendous luxury.

— Nile Gardiner (@NileGardiner) December 11, 2022
According to them, the Prince and Meghan Markle are just trying to narrate their story from their own perspectives. However, it is quite disappointing that the tabloid media has created an "utterly untrue narrative." According to them, such tapestry permeates press coverage and public opinion. Shortly after their renunciation, Meghan Markle sued UK's most legitimate tabloid, The Mail, in a trial case. Nonetheless, the Duchess emerged victorious against the newspaper leaking the private letter that she had written to her estranged father. 
ADVERTISEMENT
Article continues below this ad
What are your opinions about the same? Do you also think the Sussexes stepped away from royal duties over privacy issues?