Beyond 'The Gray Man', There's Also a Chris Evans and Ryan Gosling Connection in 'Barbie'
Published 08/05/2022, 7:30 PM EDT
Ryan Gosling and Chris Evans have recently worked together on The Gray Man, one of the most expensive Netflix movies. Now, Ryan will appear in another movie based on a plastic doll Barbie. However, the journey of their togetherness doesn't just end here. Their connection expands beyond this. Chris revealed this connection in the upcoming Barbie in a recent interview. Let's solve the mystery of their connection here.
ADVERTISEMENT
Article continues below this ad
The connection that goes beyond The Gray Man
The recently released Netflix film The Gray Man, directed by The Russo Brothers, has a group of very talented actors. The movie provided those actors to bond more close relationships with each other. Although they are rivals throughout the movie, Ryan Gosling and Chris Evans adore each other in reality. When they are moving on with their current projects, Evans revealed that the connection that they share in The Gray Man goes further.
ADVERTISEMENT
Article continues below this ad
ADVERTISEMENT
Article continues below this ad
Everyone knows Ryan will appear as Ken, the doll in Warner Bros. Pictures' upcoming movie Barbie. The movie has Margot Robbie, Simu Liu, and Will Ferrell, along with the Sex Education stars,Ncuti Gatwa, Connor Swindells, and Emma Mackey. Now, there is one more actor who is starring in the film with a connection to Captain America: Scott Evans. 
When the interviewer asked Evans about Ryan's picture in the Ken underwear, he wondered if it was not Calvin Klein. Ana de Armas and the interviewer reassured him it was just Ken. While talking about that, he said, "You know what's funny? My brother's in the movie. My younger brother is in the movie." Well, he knows all about Ken and this shirtless photo of Ryan in Ken underwear. It seems like Ryan and Chris's connection is a never-ending one.
ADVERTISEMENT
Article continues below this ad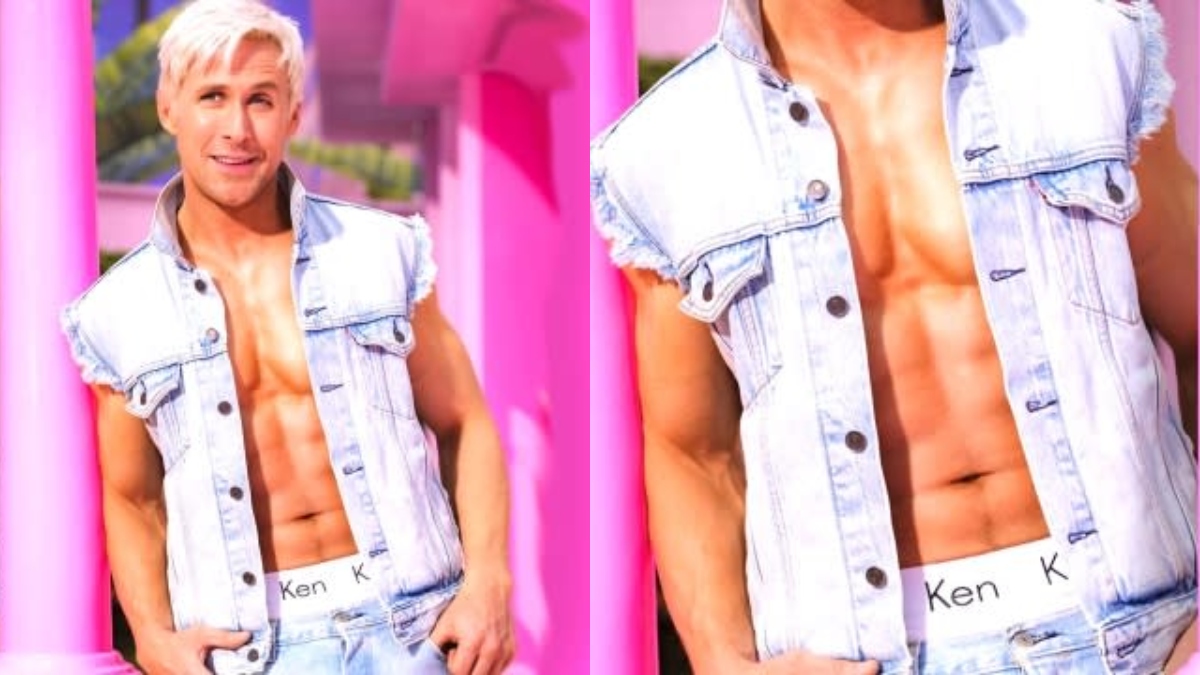 However, the movie Barbie is still under production. The film will not be released until mid-2023. While we wait for more updates, have you watched the action thriller $200 million movie starring the rivals cum friends Chris and Ryan, The Gray Man? Watch it here and share your views about enemies on-screen.