After New Interview, Meghan Markle was Spotted Shopping With Oversized Hat in Montecito
Published 10/23/2022, 10:00 AM EDT
The vicious cycle of the internet lashing and humiliating a world-class entity seems to continue forever. Many personalities across the globe have had their heads under the saw of social media. However, only a few of them have established themselves as victorious each time in the face of disgrace. One of them is the Duchess of Sussex, Meghan Markle, who seems to be a constant target of internet users. But every time she is the one who gets to make the final swing. 
ADVERTISEMENT
Article continues below this ad
The slew of internet abuses and tweets had dug out some age-old controversies about the former American actress. Nevertheless, being completely unaffected by the same, Markle stepped forward with a bold attire amidst bitter criticism.
ADVERTISEMENT
Article continues below this ad
Meghan Markle left spectators star-struck with her chic-style outfit
The 41-year-old who is considered to be a paragon of elegance and modesty stunned the crowd after a severe backlash. The mother of two donned a dark jumpsuit with harem trousers complementary to her brown oversize hat. Adding to the chic style, the Duchess had an olive green colored sweater that hung at ease around her shoulders. 
Markle was seen completely slaying the outfit while on an easy stroll down the streets. Reportedly, the former actress was out shopping in a cheerful visage with goggles on. Meghan rocked her ensemble amidst the just-risen Montecito sun above the city, bringing in a flurry of early morning activities across the market. 
ADVERTISEMENT
Article continues below this ad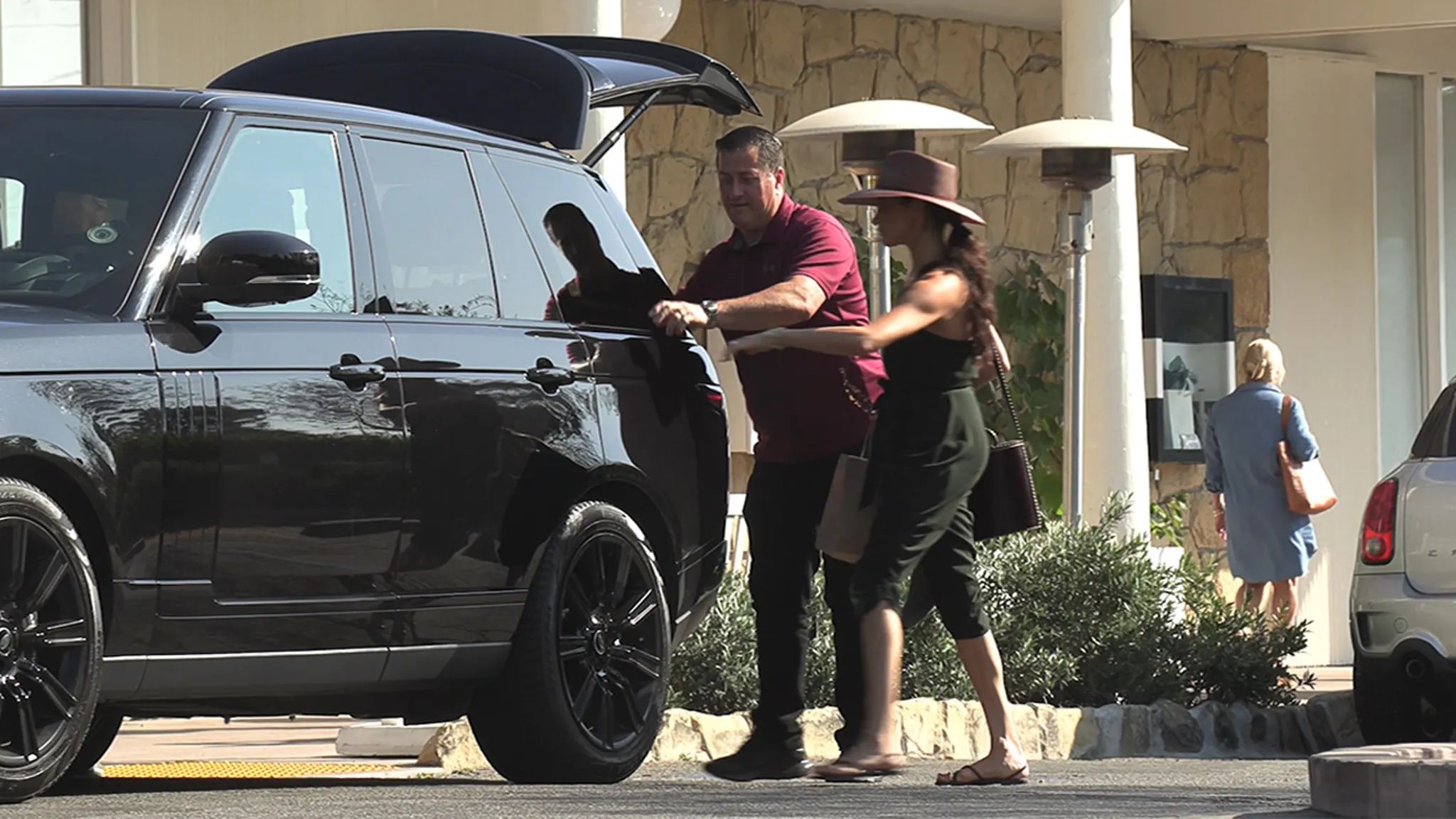 For context, in a recent Archetypes episode alongside Paris Hilton and Claire Malone, Meghan talked about some sensitive matters. She explored topics like women's objectification in industry and how it vastly influences their career flexibility. Owing to the same, Twitteratis stole a chance to bring down the Duchess on social media once again. They targeted a slew of hate comments and offensive remarks regarding her decision to quit the Deal or No Deal platform. 
ADVERTISEMENT
Article continues below this ad
However, nothing seemed to make a difference in Markle's household, as the Duchess runs her errands with complete class and elegance. She and Prince Harry are currently based in California, USA, and are raising their two beautiful children, Archie, 3, and Lilibet, 1.
What do you think about Meghan's supermarket clothing? Leave a comment below.