5 Best KDramas on Netflix for Beginners
Published 08/17/2022, 11:30 AM EDT
South Korean culture, particularly Kdrama, has garnered more attention as the Hallyu Wave travels worldwide. For decades, Kdramas have been a major part of South Korea's entertainment industry. Also, with the popularity of record-breaking K-pop bands like BTS the industry is booming rigorously, and the South Korean entertainment industry has shown itself time and time again with the creation of international sensations like Squid Games and Money Heist: Korea. As new dramas are constantly being released, it might be difficult to know where to start watching them.
In this piece, we'll explore a set of titles that you must check out during a marathon of Kdramas. Here are the 5 best Kdramas on Netflix for beginners.
ADVERTISEMENT
Article continues below this ad
5 best KDramas for beginners on Netflix
With the success of Netflix Kdramas, Hallyu is coming full circle. The term "Korean wave" was first used in the late 1990s after a drama called What Is Love became popular in China. In 2003, Winter Sonata, another Korean drama, was a huge hit in Japan. This made the Korean wave popular in the rest of Asia before K-pop made it popular around the world.
Following are the dramas that beginners should watch to get an understanding of Korean culture.
Descendants of the Sun has become a classic must-watch because of how quickly the main characters fell in love on and off the screen. Aside from the sweet romance and beautiful scenery, this Korean drama looks at the complicated lives of different people.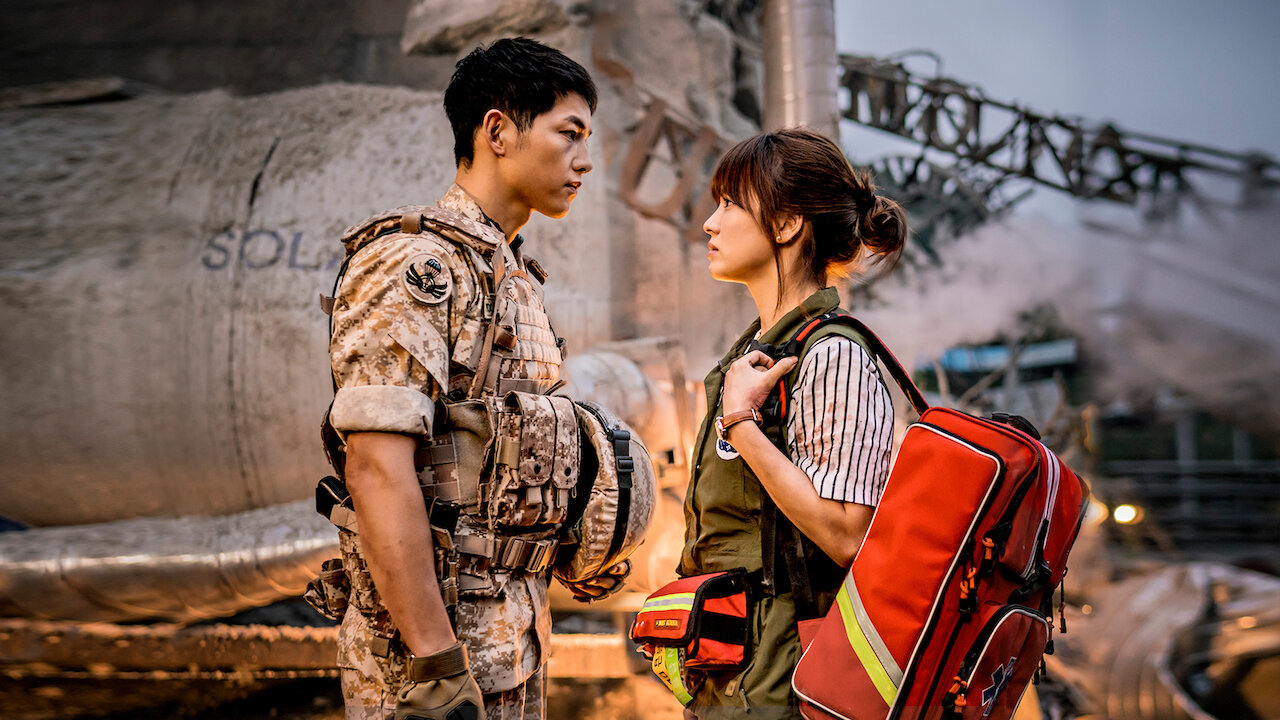 This drama is about the love story between Shi-Jin, who is the captain of the Special Forces, and Mo-Yeon, who is a well-known doctor in South Korea. Even though they like each other, things don't work out between them. They go their separate ways until fate brings them back together in the faraway land of Uruk.
The story also shows how Captain Shi-right-hand Jin's man, Sergeant Major Dae-Young, and his boss's daughter, Yoon Myeong-Joo, fell in love. The rest of the special forces and medical team are also part of this story. This Kdrama is available for streaming on Netflix.
In the series, a South Korean heiress to a conglomerate and a high-ranking North Korean officer have a secret relationship. Yoon Se-ri was paragliding one day when a tornado caused an accident and she had to make a quick landing in North Korea. There, she meets Ri Jung-hyuk, a North Korean army officer played by Hyun Bin. He tries to keep her safe and hidden. Ri Jung-hyuk soon starts liking Yoon Se-ri.
It is the most popular tvN drama, the third most popular South Korean TV drama in the history of cable TV, and one of the must-watch Kdramas for beginners. Stream the series on Netflix.
Han Seo Jin, Noh Seung Hye, Jin Jin Hee, and Lee Myung Joo all reside with their families in the exclusive private community of SKY Castle, which is also home to affluent academics and physicians. All of the ladies are actively promoting their children's education and want them to attend top colleges.
After Myung Joo's son was admitted to Seoul National University as a medical student, there was an event that forced the family to leave right away. Residents of SKY Castle are shocked to see Lee Soo Im and her lower-class family move there. Soo Im challenges the other ladies of SKY Castle after speaking with the local families to aid the distressed kids, while also considering how she may best support her step-son.
She quickly begins to learn the truth about Myung Joo's family's fate and their connection to Kim Joo Young, the grade coordinator. You can stream this show on Netflix.
A high-rise residential building has just been built in the great metropolis in the not too distant future. People of all backgrounds live in the apartment building, but suddenly an epidemic strikes. The high-rise apartment is blocked off due to the epidemic. The locals fight for survival while being gripped by dread and mistrust of others.
Yoon Sae-Bom belongs to a specialized police unit. She does not readily get flustered and is resolute and driven. She can't wait to move into her new apartment, but as soon as she does, she runs into trouble.
Jung Yi-Hyun is an honest and knowledgeable detective. He had harbored love affections for Yoon Sae-Bom for a long time. Both of them went to and graduated from the same high school. Jung Yi-Hyun strives to protect Yoon Sae-Bom and others. Stream this Kdrama on Netflix.
A respected military officer named Kim Shin is betrayed by the envious monarch he served in the Goryeo Dynasty. God transforms Kim Shin into a goblin, entrusted with saving certain people from a life of sorrow when Kim Shin is confronted with death rather than honor after waging a heroic battle. Kim Shin, however, is finding immortality exhausting, and he longs to meet the foretold human spouse who may set his spirit free.
ADVERTISEMENT
Article continues below this ad
Wang Yeo, the grim reaper who leads people into the afterlife, and Kim Shin end themselves living together by mistake. Yoo Deok Hwa, Kim Shin's nephew and a rebellious chaebol heir, comes from a long line of goblin keepers. Ji Eun Tak, a senior in high school, has been able to speak with the dead since Kim Shin rescued her mother from an accident 19 years ago.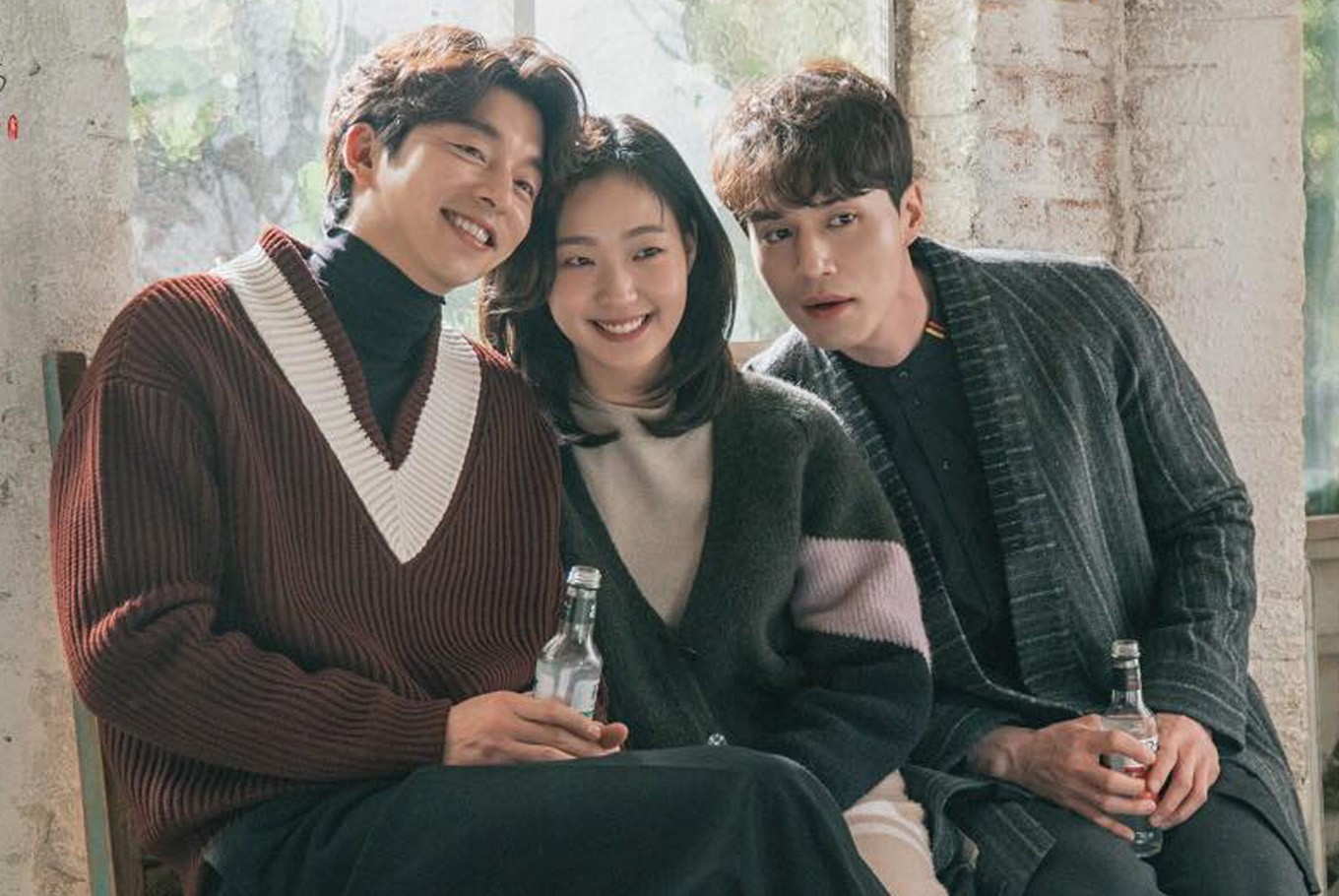 Meanwhile, Wang Yeo meets paths with Sunny, the proprietor of a chicken restaurant, and Eun Tak's employer, who falls in love with him. The crux of the story lies in the personal lives of the Grim Reaper, Goblin, Sunny, and Eun Tak. Being a classic, this show is one of the must-watch Kdramas for beginners. You can stream the show here.
ADVERTISEMENT
Article continues below this ad
So, these are the five of the best dramas available on Netflix that you can begin with. Netflix has made a whole section for K dramas for your convenience. Let us know which one you liked the most in the comments.