"I'm addicted to…" – Years After Giving up Bodybuilding Arnold Schwarzenegger Is Still Addicted to This One Thing
Published 05/07/2023, 6:00 PM EDT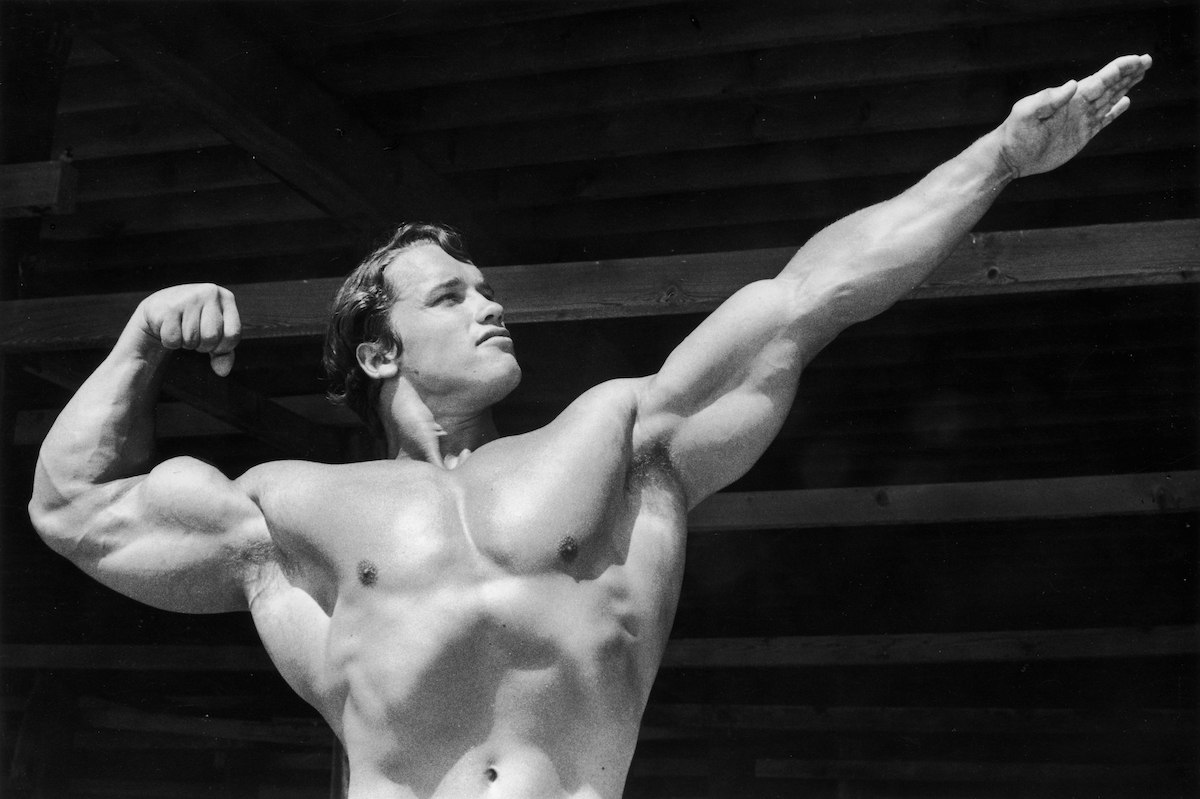 Arnold Schwarzenegger is one of those people who is a living example of hard work and perseverance. The 75-year-old actor might have grown old, but he still wakes up every day to do something new. He demonstrates his dedication to work by creating something new at an old age: his newsletter. However, even after quitting bodybuilding, he remains addicted to this one aspect of it.
The seven-time Mr. Olympia once revealed that even after stopping bodybuilding for years, he is still addicted to training and the gym. In an interview given to Men's Health two years ago, Schwarzenegger said, "I'm addicted to training, and I have to start my day in the gym." He still works out every day in order to maintain his routine and also because working out makes him feel happy.
 

View this post on Instagram

 
ADVERTISEMENT
Article continues below this ad
He said that he follows his routine so strictly that he has to start his day at the gym. However, he accepted the fact that his body does not react to exercise the same way it did 50 years ago. The former governor of California said that it brings him utter joy, and that is why he does it every day.
The veteran actor has not only not stopped going to the gym, but he is encouraging his fans to follow a fitness regime.
How does Arnold Schwarzenegger motivate his fans?
Even though the former governor of California has stopped acting and working out, he is still encouraging his fans through his words. A few months ago, he decided to write a newsletter, The Pump Daily, where he shares his experiences and motivational words.
ADVERTISEMENT
Article continues below this ad
He also does that to stay in touch with his fans. In fact, recently, one of his fans thanked him on Twitter for spreading positivity through his words and not negative news like others. In return, Schwarzenegger replied to her by saying that he loves proving people wrong, for when they expect negative news, he stays positive.
The power of routine, how small wins build into big ones, failure as a part of success… you can learn pretty much every lesson you need in the gym. https://t.co/k9bN8rdJoa

— Arnold (@Schwarzenegger) May 6, 2023
ADVERTISEMENT
Article continues below this ad
Schwarzenegger believes that consistency and hard work are the keys to his success. The actor has achieved a lot in life, but he has worked really hard for it. Hence, he understands the value of it and encourages his fans to do the same.
What are your thoughts about Schwarzenegger's fitness routine? Tell us in the comments.