"Where did I do wrong?" – Arnold Schwarzenegger Made His Mother Cry Growing Up Because of This
Published 06/30/2023, 7:30 PM EDT
Among the changes that seep into one's life after becoming a mother, apart from sleep deprivation and overbearing love, is the constant urge to nag your child. But if the said child is Arnold Schwarzenegger, who was already sure of his dream and working on it hard by fifteen, one wonders if the same applies. The Austrian Oak has not left one chance to show the world that he is a cut above the rest.
The actor is often quoted saying "Action heroes don't retire, they reload." And while that is true, it seems like action heroes also get nagged by their moms when growing up.
Arnold Schwarzenegger gave his mother a hard time growing up
ADVERTISEMENT
Article continues below this ad
It is clear from the number of stunts and reps during exercises Schwarzenegger does that being an action hero is hard. But raising an action hero is even harder. And this comes straight from the horse's mouth as he sat in the Academy Museum of Motion Pictures this week.
In An Evening with Arnold Schwarzenegger, the Austrian Oak revealed, his mother used to cry saying, "Where did I go wrong?" The actor's crime was his obsession with his dream that translated to posters of scantily clad muscular men on his walls.
The actor was born in 1947 in war-struck Austria. However, road development was not all that the war delayed. Schwarzenegger's mother shed tears in front of a wall decorated with her son's greatest inspirations. She even called a doctor out of fear that her son might be gay. The war also delayed acceptance.
Looking at it three decades and seven Mr. Olympia titles later, the action hero's mother must be smiling from the stars, grateful that the posters in her son's room were that of muscle-clad men. But one wonders who were these men that brought Arnold Schwarzenegger's mother to tears.
Who did the Austrian Oak idolize?
ADVERTISEMENT
Article continues below this ad
The 75-year-old actor still continues to sweat it out at the gym. His son has even opened up about the intense training schedule that his father expects him to follow. And it all makes sense when you trace back to the men he idolized while growing up.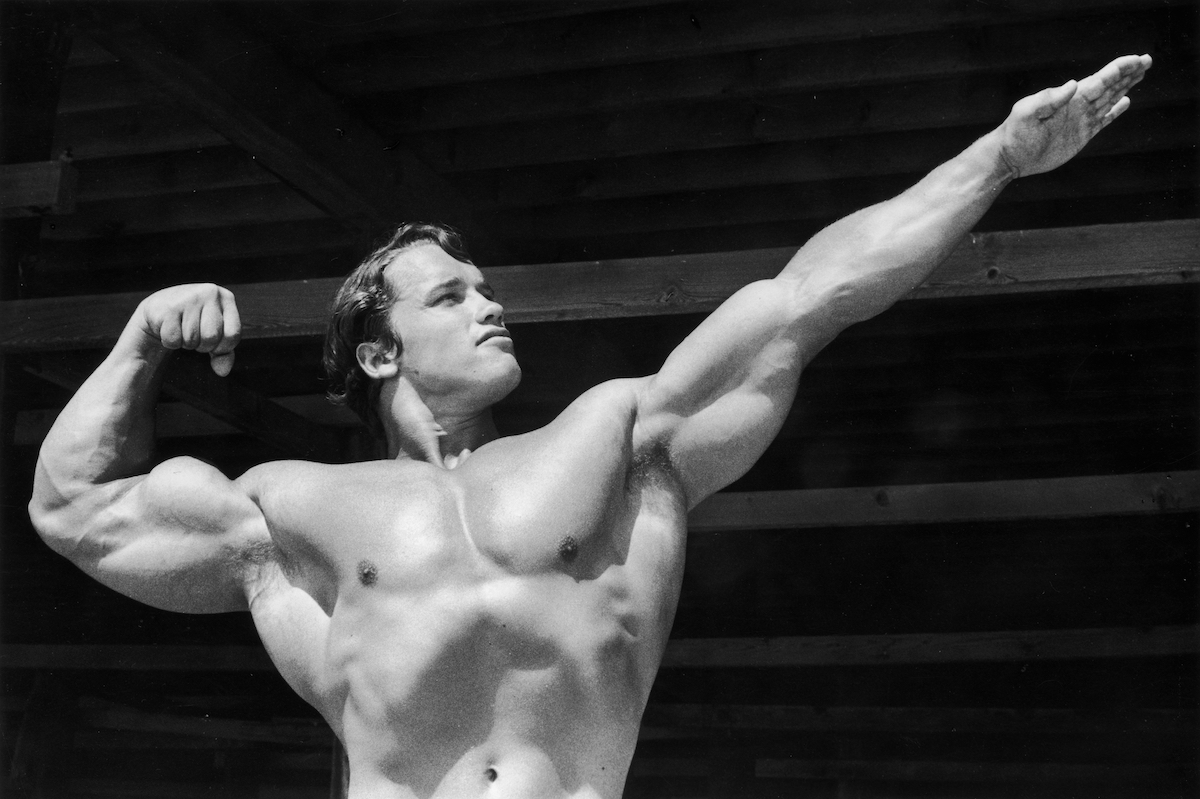 Schwarzenegger who took his first steps into the industry with Hercules in New York was a fan of Star Reeves. The actor also followed the workout routines of bodybuilders like Reg Park. It all boils down to Schwarzenegger having his priorities straight right from the start.
ADVERTISEMENT
Article continues below this ad
Did you think that Arnold Schwarzenegger's mother had any complaints about him growing up? Let us know in the comments below.