7 Times Mr Olympia Arnold Schwarzenegger Feels Going to the Gym Is the Only "Survival" for Him
Published 06/19/2023, 6:30 PM EDT
By
Arnold Schwarzenegger is arguably one of the biggest bodybuilders the world has got today. Over the decades, he became a figure of hope and inspiration for his fans. Considering even after living in an era when this profession wasn't given much importance, he brought it to the center stage. Without any modern machines or supplements, he forged a body that brought him the title of Mr. Olympia, not once but seven times. Now when he has followed this path for his whole life, this has become a habit for him that he cannot leave behind.
The former governor of California recently sat down with CNN's Chris Wallace to share his views on politics. During the conversation, he also shed some light on his workout routine. He said that he started his morning with cycling which is a great warm-up technique. Then the actor hits the gym where he does workout around 45 minutes. This is a schedule he follows and does not skip it even for a single day.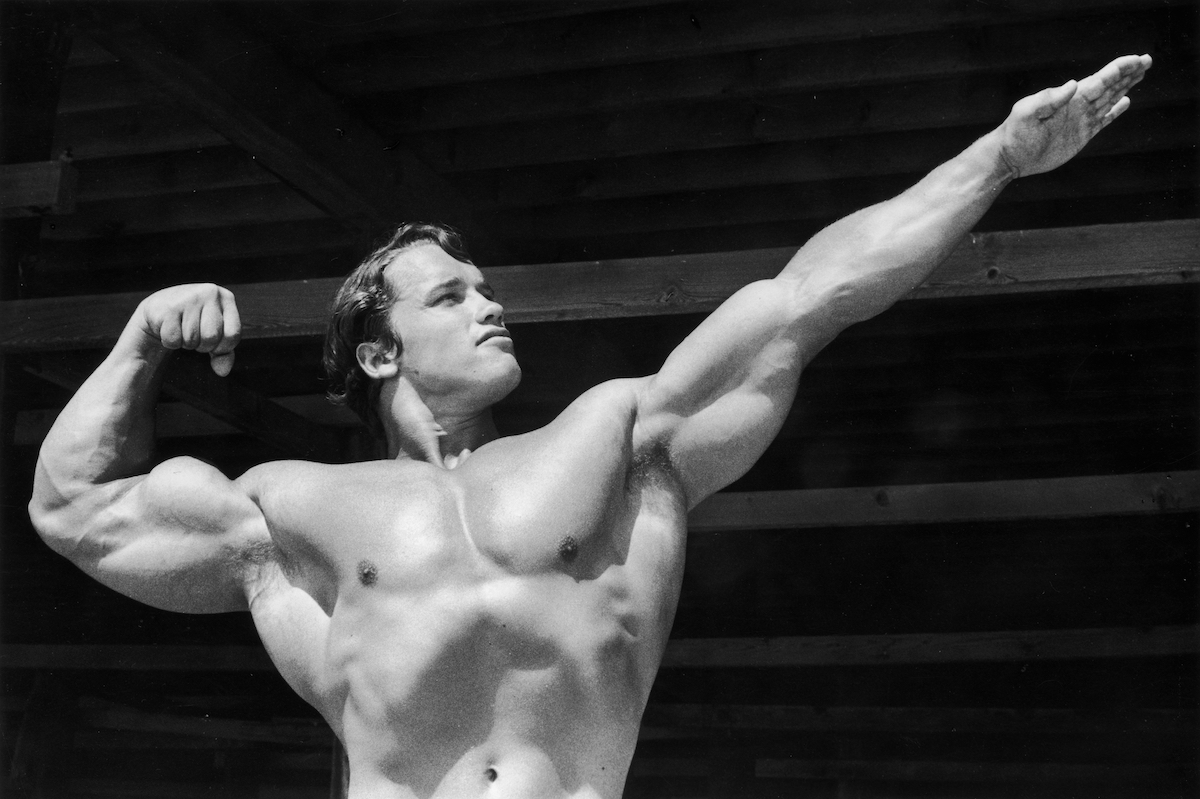 The Predator star still does all the exercises he used to do in the old days, expect he takes less weight now. "It doesn't feel the same as it did in the olden days, I have to say because now it's about survival. It's about keeping as long as I can to keep what I have," Schwarzenegger told CNN.
ADVERTISEMENT
Article continues below this ad
It is commendable how Schwarzenegger does not wish to stop and is becoming major inspiration for the generations to come. However, it hasn't been easy for him to shine out in the world where people only try to drag others down.
Arnold Schwarzenegger was told he is not meant to be a champion
ADVERTISEMENT
Article continues below this ad
In the same interview, the 75-year-old revealed how he has faced much hardships at the beginning of his career. He recalled the time when he was called "balloon belly". Arnold Schwarzenegger stated that many people thought that his stomach was too big to be a champion. This opinion first brought down the morale of the Austrian Oak, who was considered the best according to Europian standards.
But soon he realized that the Americans have a different view about bodybuilding and this inspired him to make himself better. He took this as an opportunity to fight and train with stronger people. Thus, taking this lesson, The Terminator actor never looked back and became a legacy in the sport world.
ADVERTISEMENT
Article continues below this ad
What do you think about Schwarzenegger's take on fitness? Drop your views in the comment section!