Revealed! How the 7-Time Mr. Olympia Arnold Schwarzenegger Sculpted His Competition Winning Physique?
Published 06/28/2023, 10:30 PM EDT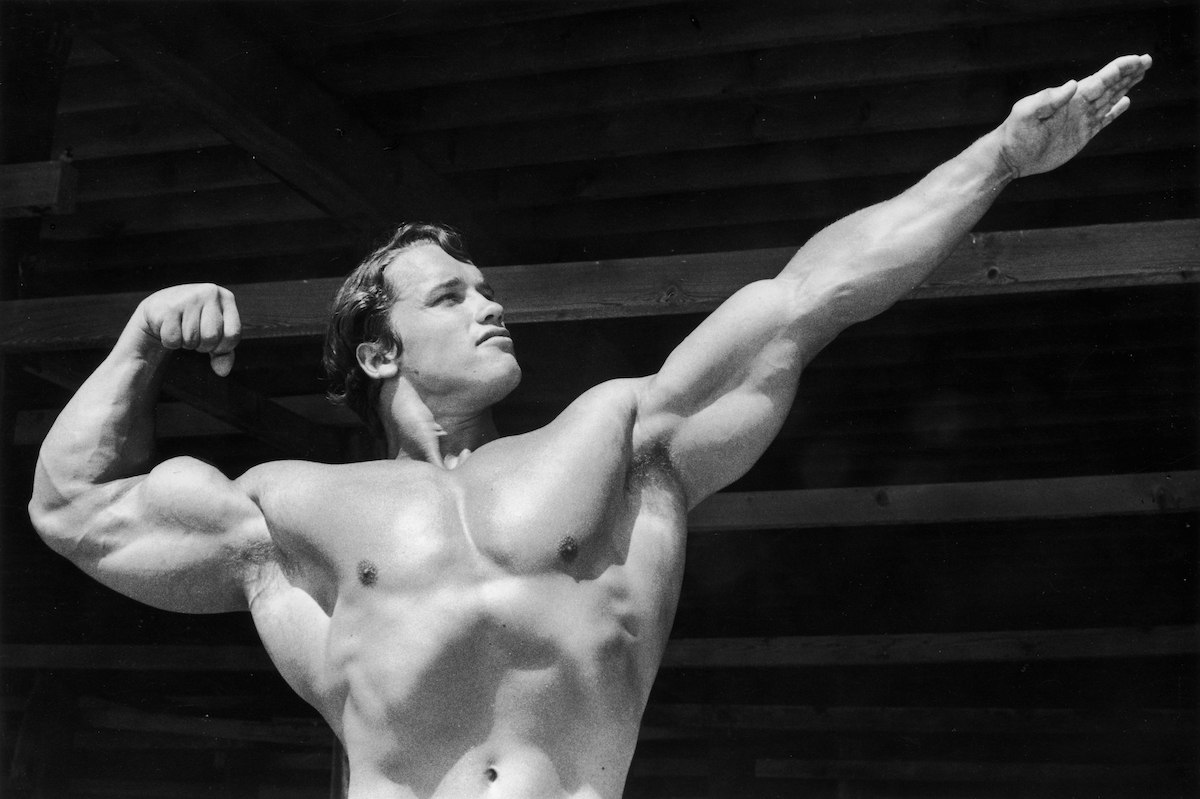 Whenever anyone says the name Arnold Schwarzenegger, automatically, a rough and tough, tall and solid body comes to our minds. But that is who the Austrian actor is. Before becoming a sensational action hero, he was a professional bodybuilder. The 7-time Mr. Olympia title winner shared some of the tips for building a competition-winning physique like him.
Despite being a 75-year-old man, the Commando star still works out and tries to stay fit. He shared some of his favorite exercises per Men's Health, which would help gain muscle and make you strong. If you want to create a 57-inch chest like the actor, he suggested the flat bench press and incline dumbbell press. While sharing this exercise, Schwarzenegger also shared a tip related to the exercise as well. For this one, he would prefer your grip to be wider than your shoulders while pressing the bench. It will help pectorals to do all the work.
ADVERTISEMENT
Article continues below this ad
Another one he shared was for a strong and sexy back. The wide-grip chin-up and bent-over barbell row is the exercise for having a perfectly shaped back like him. Sharing a tip while doing barbell, Schwarzenegger advised keeping the upper body parallel to the floor. He also spoke against using the lower back to lift. One of the most attractive parts of the FUBAR star is his arms. To make muscular arms like his, you need to do standing barbell curls and seated dumbbell curls.
The Terminator star suggested twisting your wrists when you lift and lower your dumbbells. Why? Because it would make a full contraction of your biceps. Along with these body parts, one more part that requires firm muscle is your legs.
Which exercise and tip for leg muscles does Arnold Schwarzenegger suggest?
ADVERTISEMENT
Article continues below this ad
Before sharing the exercise, did you know the former governor of California was afraid of his skinny calves? Well, not anymore. Because he made them stronger with squats and standing calf raises. While doing these, you must take care of the proper weight, as per the former bodybuilder's advice.
Arnold Schwarzenegger still does a lot of exercise despite his age. Even when he starred in the Netflix Original series, he shared his routine as well. His routine included a lot of meditation, along with the proper schedule for physical training as well.
ADVERTISEMENT
Article continues below this ad
While the Predator actor inspired an entire generation with his powerful physique, his son, Joseph Baena, is also inspired by his father. Tell us, did the True Lies actor inspire you? Which exercise do you think is helpful to you? Tell us in the comments below.