"I started having visions" – 76-Year-Old Arnold Schwarzenegger Confesses to Having Had "visions" for This Reason
Published 10/10/2023, 11:07 AM EDT
Arnold Schwarzenegger might be one of the world's most successful individuals. But as the actor has elaborated time and time again, it took him a lot of hard work and trust in himself to reach the place he is at now. From pushing himself to making sure he never gives up, the star has put a lot of time and effort into building his career. In fact, recently he even confessed that he had "visions," which helped him achieve his almost unattainable level of success.
With a decades-long career in tow, Arnold Schwarzenegger might be the only one who can give insights into his journey. Thankfully, that is exactly what the star is doing with his latest revelation.
The reason Arnold Schwarzenegger had "visions"
ADVERTISEMENT
Article continues below this ad
Recently, Arnold Schwarzenegger confessed to "having visions" on the Jay Shetty Podcast. The former governor of California recalled an incident from before he figured out what he wanted to do with his life. After spending the day at a lake near his house, the actor was "inspired" by seeing the Mr. Austria champ. The star recalled how his 14-year-old self was completely captivated by the bodybuilder's size and physique. He even revealed that the champ had told him that he could look like him.
"I started having visions," Schwarzenegger recalled after the interaction between the two. He went on to say that it had lit a fire within him and the journey began. Ever since the meeting, Arnold Schwarzenegger could not help but think about how amazing it would be if he could not only look like the bodybuilder but achieve the same Mr. Austria title. That is what helped the actor visualize his goals and work towards them.
While Schwarzenegger may not have earned the Mr. Austria title, he did go on to become Mr. Olympia not just once, but seven times during the peak of his body-building days. However, his love for fitness is yet to fade away.
Schwarzenegger is a fitness freak
ADVERTISEMENT
Article continues below this ad
Arnold Schwarzenegger may be revered in Hollywood and in American politics, but the star's one true love will always be bodybuilding. Even though he began working out at a young age, the 76-year-old still keeps himself in shape. In fact, he created his own website and podcast just to share his insight with his fans.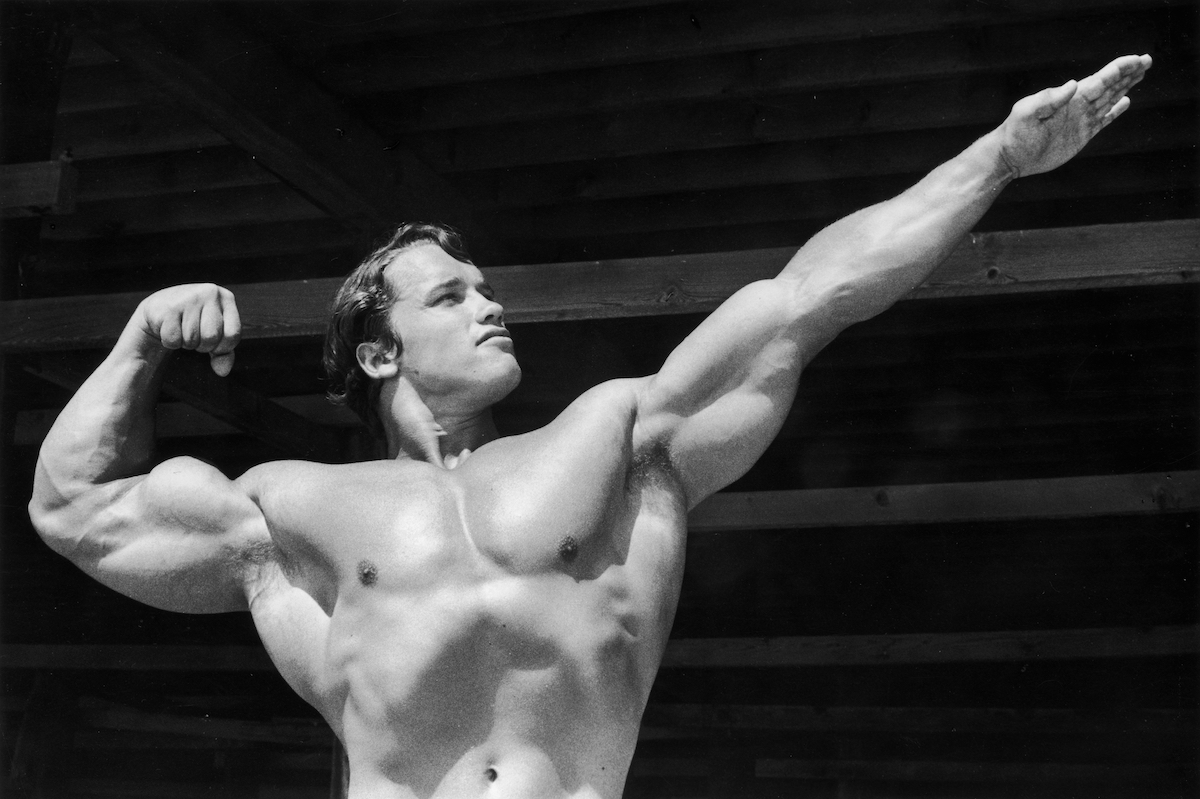 From his Pump Club promotions on social media to his latest book, Be Useful: Seven Tools For Life, the action king has kept giving his fans and followers the motivation to do better. He even penned down all his tips and tricks, along with a step-by-step guide to achieving success like he did.
ADVERTISEMENT
Article continues below this ad
What do you think about Arnold Schwarzenegger "having visions?" Let us know what you think in the comments below.