'Conan the Barbarian' Director Was Ready to Build an Arnold Schwarzenegger if One Hadn't Existed for His Film
Published 10/17/2023, 10:54 AM EDT
By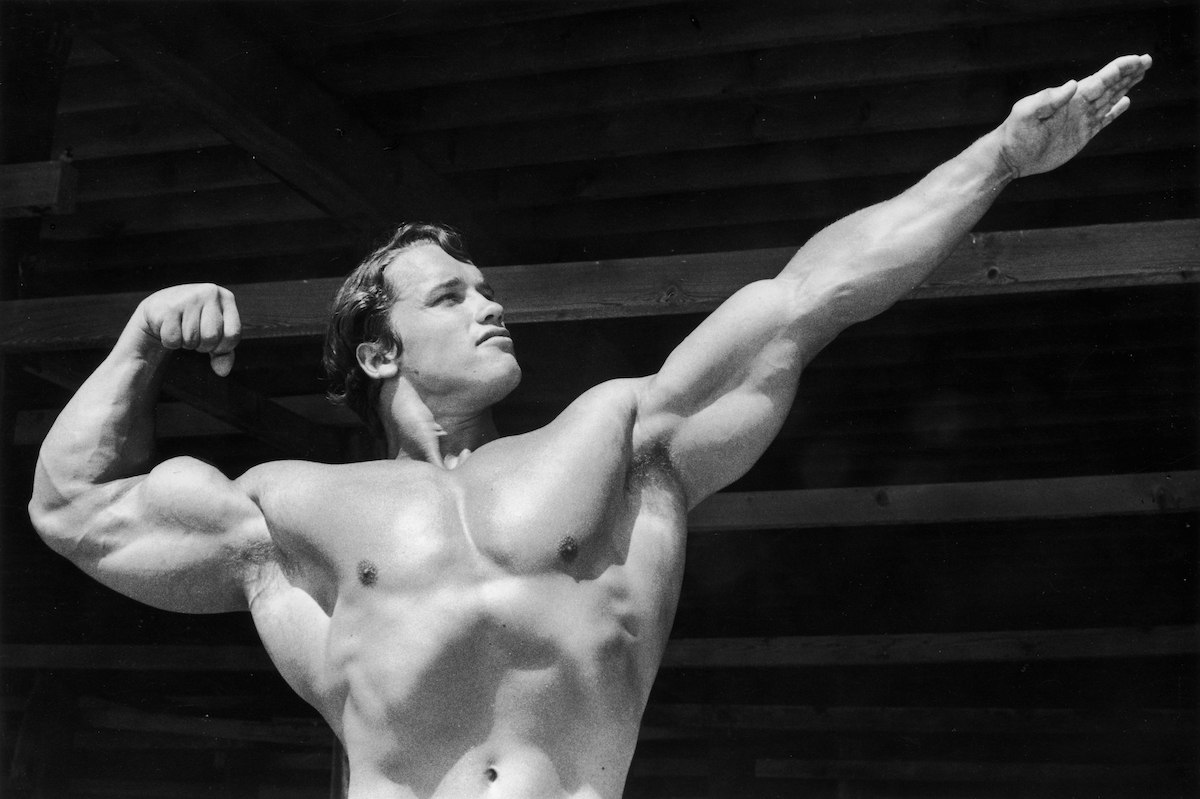 Arnold Schwarzenegger has become a synonym for action and fitness in the past three decades. In his long career, the actor has added diverse titles to his impressive resume and lived his passion through those jobs. However, these dreams might have never been realized if he had not starred in the 1982 film Conan the Barbarian. The action legend came to international attention with his role as the noble warrior in the movie. Fans might have seen him expressing his gratitude to the project, which gave him the chance to achieve a lifetime of glory.
On various occasions, the former governor has credited his fame to that film. However, for the first time, he revealed how the movie would not have been the same without him.
Arnold Schwarzenegger is the perfect incarnation of Conan the Barbarian
ADVERTISEMENT
Article continues below this ad
Arnold Schwarzenegger recently sat down with The Wall Street Journal Tech Live to discuss his extensive career. During the conversation, the superstar dwelled back on the early days of acting when he started getting jobs. He talked about the films he did, including Stay Hungry, Pumping Iron, and Conan the Barbarian, which brought him into the spotlight. The 76-year-old then recalled the statement that their director gave while they were promoting his breakout film.
Director John Milius had reportedly told the press "if we wouldn't have Arnold Schwarzenegger, we would have to build one". The Predators actor continued to explain that the live adaptation of the comic character was challenging. According to him, there was no one with that bulked body and extraordinary power to portray Conan. This is when this legendary bodybuilder stepped in and made that character memorable for generations to come.
Now the Austrian Oak feels pride in having that kind of physique and the media wrote about why he got the role.
His body became an asset for the 7 seven-time Mr Olympia in Hollywood 
ADVERTISEMENT
Article continues below this ad
Arnold Schwarzenegger was once told by industry producers that he would never become an actor with such a massive physique. However, Conan the Barbarian proved them wrong because it was his body, which became an asset for him. The creators chose him because he had the muscles. Then the father of four gave another example of his movie Terminator, where the creator gave the credit for the movie's success to his body and accent.
"Schwarzenegger made it believable because he talked like a machine," added the famed author. Interestingly, things that made him feel insecure in the beginning became the reason for his success. However, an important factor was also his determination to prove every naysayer wrong, and action movie lovers are likely the most grateful for the same.
ADVERTISEMENT
Article continues below this ad
What do you think about his version of Conan the Barbarian? Leave your comments below!