Arnold Schwarzenegger Works His Pump Club Magic On His Son, Seen in an Impressive Transformation
Published 08/16/2023, 2:11 PM EDT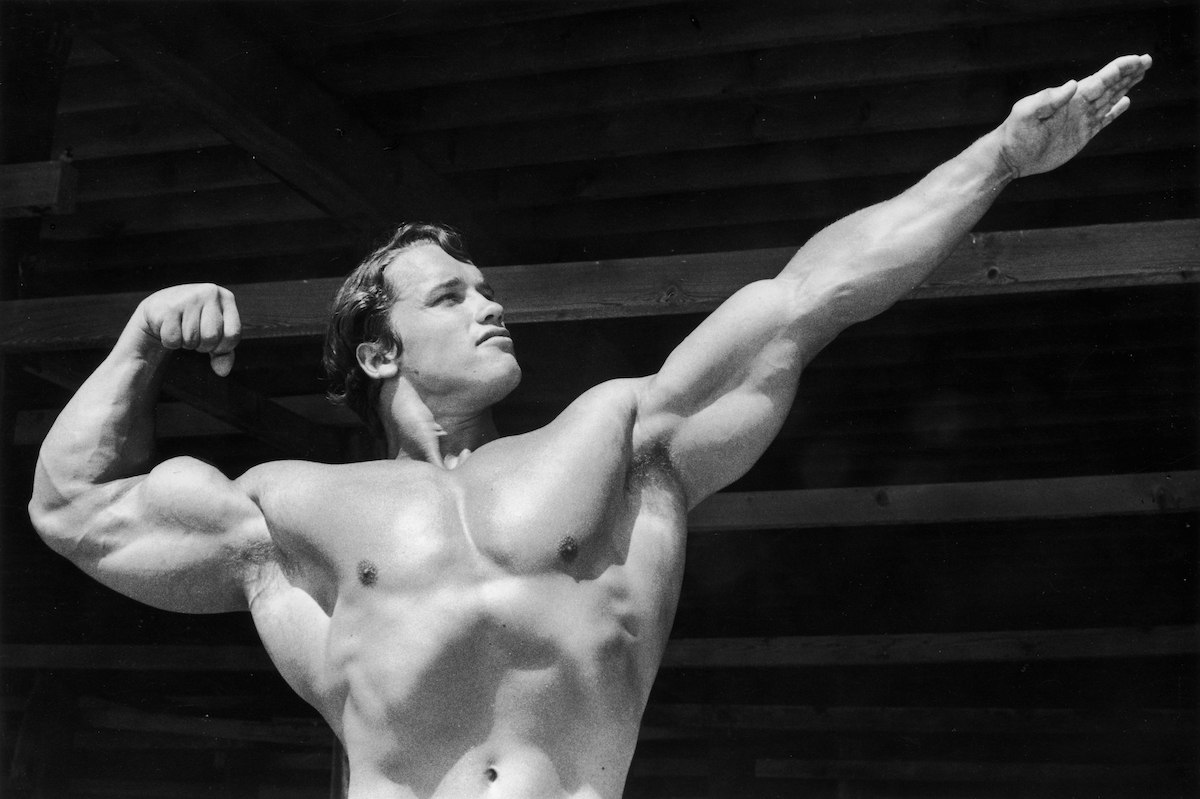 Arnold Schwarzenegger has been the flag-bearer of all things fitness in Hollywood. He does not just push himself, but all the followers in the "village of fitness" too. The Austrian Oak believes in "fitness for all," working on his daily newsletters and fitness programs. Recently, his sons have followed a similar path. While the Terminator actor's son Joseph Baena has been an active bodybuilder, a new member seems to have joined the family team. 
In some impressive transformation, the 76-year-old father has worked his magic on one of his sons.
Christopher Schwarzenegger follows into his father's footsteps
ADVERTISEMENT
Article continues below this ad
LA is known for spotting celebrities cruising in their cars and Christopher Schwarzenegger suavely kept up the tradition as he showed off his impressive transformation as he walked towards his car. Even though he seemed shy of being spotted on the camera, the pictures revealed his weight loss journey. The junior Schwarzenegger is not letting the transformation slow him down as he follows his father's timeless advice of remaining consistent. This could be seen as he was reported to be returning from a gym in LA, as per Mirror. 
The youngest son of the Austrian Oak and Maria Shriver also had a dashing new mullet, pulling together the entire look which consisted of a white T-shirt and New Balance trainers. It seems that workouts are not the only thing that have remained a constant in his routine as the beard has also stayed.
While the youngest Shriver son has stayed away from the camera's eye the Pump Club owner's magic was omnipresent throughout his son's fitness journey.
Arnold Schwarzenegger and Pump Club's infectious energy
The Pump Club owner has been a source of motivation for everyone on the internet. Naturally, the outpouring of love and support in the younger Schwarzenegger son's journey was visible on Instagram. While fan responses ranged from questions about his workout routine to more cheers, the junior Schwarzenegger also got some special approvals.
ADVERTISEMENT
Article continues below this ad
View this post on Instagram

 
How proud his family is of him for embarking on such a challenging journey and actually achieving his goal was clear through their birthday wishes. Nicknaming the birthday boy C1, the brother added, "Proud of you. New job. Crushing in the gym." The Pump Club owner gave his son a birthday wish too and even added a light hearted, "I can't even keep up with you!"
ADVERTISEMENT
Article continues below this ad
What do you think of Christopher Schwarzenegger's new look? Comment below and let us know.