Arnold Schwarzenegger and His Pump Club Tips Worked for His Followers, but Not for the Son of a Fellow Mr. Olympia Champion
Published 09/05/2023, 2:17 PM EDT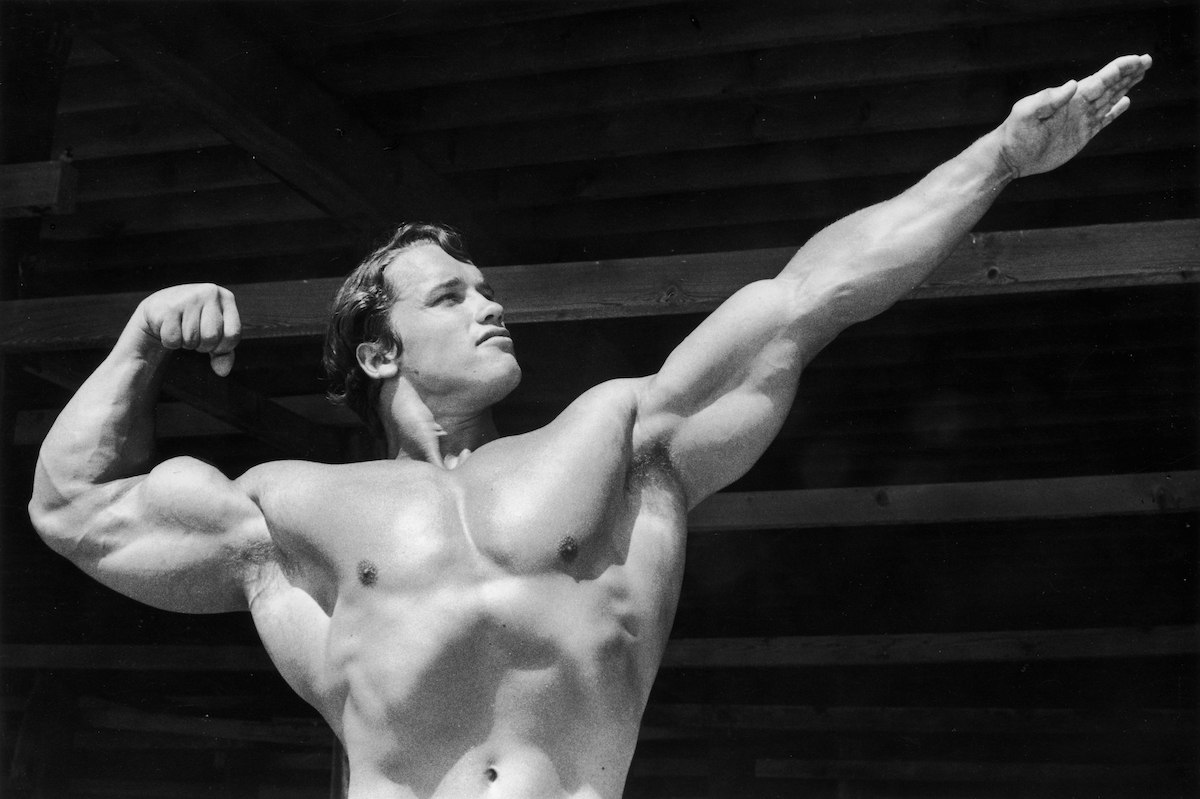 Arnold Schwarzenegger is the father of all things fitness in Hollywood. Starting at a young age with football, the seven times Mr. Olympia champion quickly found his niche in bodybuilding at 14. Soon after treading into the formal world of competition, the Austrian Oak won the Mr. Europe title at 19. Dialing forward years of fame in Hollywood with his acting career, the Terminator actor is now enjoying teaching his fans his wisdom. The Pump Club village is nothing short of inspiration and motivation to seek a fit and healthy life.
ADVERTISEMENT
Article continues below this ad
In his pursuit to make fitness accessible to all, this is definitely not the first time he has taken the job of teaching his disciples. The Pump Club's motivation might have landed a sweet spot with the fans now, but the son of a fellow Mr. Olympia champion did not think so. 
The posing wisdom gone wrong
ADVERTISEMENT
Article continues below this ad
The years of 1970s were a sweetener for the Austrian Oak. But of course, the FUBBAR actor did not remain unbeaten. Sergio Oliva Sr. defeated Schwarzenegger in 1969, but their relationship remained through Oliva's son. This came to light as Sergio Oliva Jr. sought advice from the best of the best. But it seems like the advice fell flat. Taking to Instagram, the son of his former competitor confessed to getting the "wrong advice" from The Terminator actor. Junior was told to "scream while posing and flexing" his muscles at the competition.
 

View this post on Instagram

 
The Predator actor had suggested a new routine "from America" to the younger counterpart of his competitor. He added, "He told me the new thing is to scream while posing. Wow, that's a new idea #TheWrongAdvicez." It resulted in a hilarious-looking photograph shot. Admitting to it not being the best advice he had gotten, he added that the pictures made him look like his eyes were on fire due to something spicy.
While the advice fell flat with Junior, the Austrian Oak has inspired thousands since then with his advice.
Arnold Schwarzenegger

is on a quest to spread fitness positivity

ADVERTISEMENT

Article continues below this ad

The Total Recall actor started his Arnold's Pump Club in a bid to make fitness accessible to all. It is no wonder that the actor is still an avid gym goer to date. Releasing daily newsletters via email and routines on YouTube, the FUBAR actor has taken on the challenge of spreading his positivity around. He has already got a whopping 300,000K followers already. Not only is the bodybuilder focused on spreading his years' worth of wisdom, but ensures his programs are also inclusive of everybody.

In a quest to debunk "bogus fads," his newsletter delivers a daily tip to help his villagers get out of bed. He even worked his magic on his son, in an impressive transformation that Christopher Schwarzenegger went through recently.

ADVERTISEMENT

Article continues below this ad

What do you think about the picture Sergio Oliva Jr. posted? Comment below and let us know.