Cillian Murphy Aka Tommy Shelby Drank THESE Many Whiskeys in Peaky Blinders
Published 03/04/2022, 9:30 AM EST
Shows like BBC's English drama series Peaky Blinders often show you characters that are larger than life. You have this beautiful young man dictating the course of a Birmingham-based gang. He is this rather eerie combination of a gentleman and a bad boy, and somehow he pulls it off magnificently. Well, of course, he pulls it off. Given that it is Cillian Murphy who plays the role of Tommy Shelby.
ADVERTISEMENT
Article continues below this ad
Throughout the course of the last five seasons, we have come across these eccentricities of Tommy. We know he used to be a World War 1 soldier, and also that back then he was a cheerful man, unlike the present time. We never see him eat. He smokes a lot; he has this beautiful and weird hairstyle, and he also wears beautiful suits. But there is one habit that is very Tommy, but we hardly notice, i.e., drinking whiskey.
Cillian Murphy aka Tommy drinks a lot of whiskeys, literally a lot
ADVERTISEMENT
Article continues below this ad
In a recent interview with BBC 1 Radio, right before the release of the sixth season of Peaky Blinders, Cillian Murphy sat down to talk about some unique qualities that Tommy Shelby possesses. Ali Plumb from BBC 1 Radio was indeed in a mood to break down the character of Tommy, which probably had something to do with his desire to dress up as him on Halloween.
ADVERTISEMENT
Article continues below this ad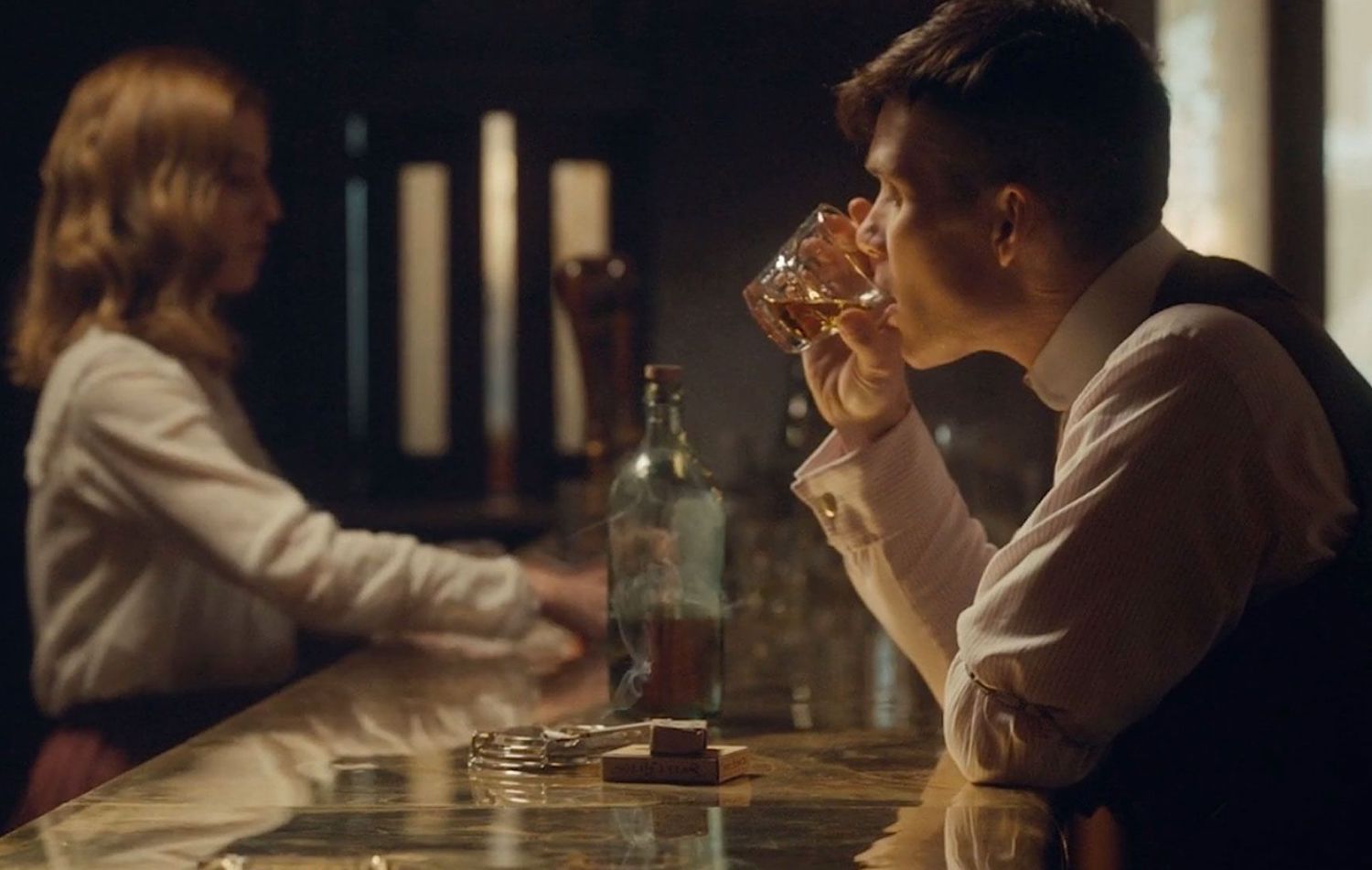 In that spirit, Ali pointed out how important it is for Tommy Shelby to drink whiskey. According to some fan who actually sat down and counted every single time Tommy gulped down a drink, it is an astounding 213 times! Well, we hope Ali has the nerves of steel, just like Cillian Murphy aka Tommy does, because 213 whiskeys are absolutely crazy!
ADVERTISEMENT
Article continues below this ad
Well, that number is surely going to go up now. Considering that the last season of Peaky Blinders will put Thomas through a lot of misery and tense situations, he is surely going to need that whiskey to calm his nerves.
Talking about Peaky Blinders Season 6, tell us what are your predictions for this last and final season of the show?